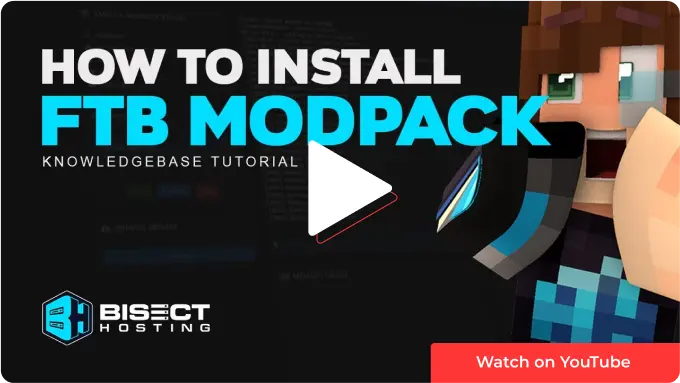 ---
Summary
Adding mods to Minecraft allows users to play the game in new creative ways. Minecraft has retained popularity for years; much of this can be attributed to the massive modding community creating and supporting mods since the game's release. One of the most popular mods released for Minecraft is Feed the Beast. Originally its own modpack, it now is a launcher that allows users to select specific Feed the Beast modpacks.

| | |
| --- | --- |
| Note | This tutorial shows how to install a modpack on a the FTB launcher, not the actual server. Follow this tutorial to learn how to install a modpack on the server. |

How to Install the FTB Launcher
1. Download the FTB launcher installer.




2. Run the FTB AppInstaller.exe file.




3. Follow the installation steps to continue installing. Overwolf will auto-install in addition to FTB. 

---
How to Install a Modpack on the FTB Launcher
1. On the FTB Launcher, select a modpack.




2. Click the green Install button. 




3. Select the desired version then click Install. This may take a few minutes.




3. Click Play to launch the modpack.