DISCORD BOT HOSTING
Get your Discord bot up and running in minutes with BisectHosting! Our Discord bot hosting comes with full file access for complete customization and a library of pre-made bots ready to be installed with one click as soon as your hosting goes live. Not to mention our free daily backups for complete peace of mind! Experience Discord bot hosting like never before by clicking the button below.
Let the experts help you pick a plan!
Order Now
OUR features
24/7/365 Support
BisectHosting is by your side 24/7/365 days a year to aid with any queries you may have. Our support is the best in the industry, and we will never stop striving to be even better!
Worldwide Locations
Keep your bot close to home with hosting locations from around the globe! Our diverse locations provide the best connection/latency for managing and interacting with the bot along with connection to Discord's datacenters.
DDOS Protected
Let our system be your guard! In the unlikely event your discord bot is targeted by a DDOS attack, rest easy knowing our system will be working overtime to ensure your hosting stays online!
Solid-State Drives
NVMe SSDs are our standard, allowing your bot to read/write files at record pace and keep up with the largest discord communities online.
Automated Bot Installation
From NodeJS (All version) to Python, to Java, to TypeScript, BisectHosting has you covered no matter the bot type you wish to run. That includes our library of pre-made bots, complete with one-click installs!
Daily Backups
Our Discord Bot hosting includes seven days of backups at no extra charge. Fixing a broken config or reverting a change is one click away!
Easy to manage
With full control of the files, the Discord bot hosting is yours to customize! Enjoy an easy-to-traverse UI with daily backups, automated bot installs, and full console access to interface directly with your bot.
Friendly and professional support
Our experts are standing by no matter the date or time! From general questions to troubles with the bot itself, always know our team is happy to help. Complete with an average wait of no more than 20 minutes for support!
24/7/365 Support
Have an emergency and your bot is down? Rest assured, we can help 24/7/365 days a year!
Qualified staff
Our professional staff have years of combined experience working with discord bot hosting. We are always ready to help out!
Personalized Support
The only bots here are discord bots! Our staff is 100% human and available 24/7 to aid with anything you may need.
Worldwide Server Hosting Locations
Click on a location for more detailed info.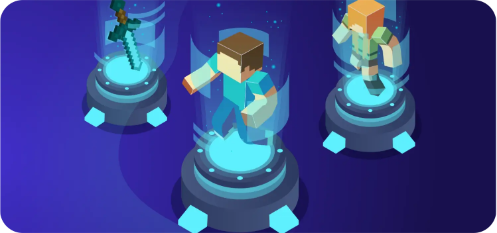 Customize Your Discord Experience
There are plenty of bots out there, but none can be trusted more than your very own. With BisectHosting, the files are yours to customize, giving you full control. We are excited to see the next big bot that will take the Discord community by storm!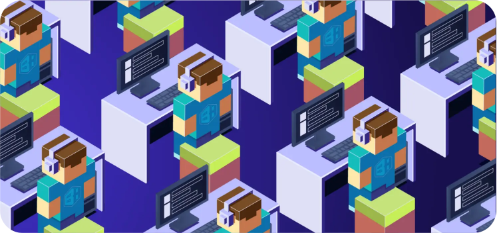 Beginner Friendly Pre-Made Bots
Having trouble finding where to begin? Easy-to-use discord bots are just a few clicks away with BisectHosting. Select from our library to find the bot just right for you and switch anytime! But most importantly, always know our support team is standing by.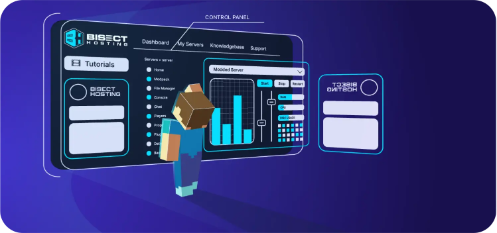 Hardware to Rely On
We offer nothing less than the best, and that remains true for our Discord bot hosting! Rest easy knowing our hand-built systems are providing the best uptime on the market, complete with connections and latency that leave our competition in the dust. As always, our hosting speaks for itself!
BisectHosting aims to raise the industry standard with service that can't be beat. Something we believe many of our clients would say we actively achieve! But don't take our word for it. Here are just three of 4000+ reviews on our Trust Pilot page.
"Best Host Around"
Honestly, the best host I have ever used. I am a content creator and I used to buy all my servers from them due to there quick customer support that is 24/7 and their powerful servers. Now I am lucky enough to be a BisectHosting Partner! And they still do not disappoint. Very much recommended!
"Great Customer Support"
Had an annoying issue with a server i was running and the customer was fast and very quick at solving my issue, honestly i normally expect spending a whole day normally with support tickets with places but got this all done within an hour.
"Bisect Hosting's server hosting is…awesome!"
Bisect Hosting's server hosting is super high quality and for a good price! While it was the first server hosting option I tried, I'm definitely glad it was Bisect Hosting, and I will absolutely be using it more in the future!
Frequently Asked Questions
Click on a question for detailed info.
Does Discord bot hosting run 24/7?
What types of Discord bots can be hosted?
Does Discord bot hosting include DDOS protection?
Let our experts pick the right plan for you
Choose your hosting