DEDICATED SERVERS
Take your game to the next level with dedicated game server hosting from BisectHosting. Our dedicated servers utilize robust hardware and are maintained within a secure infrastructure. These servers are perfect for hosting Minecraft or other game servers, websites, and even custom applications. Having a dedicated server provides you with all of the resources and control you need to host your game, website, or something completely custom.
Let our experts help you pick a plan!
About dedicated servers
With dedicated server hosting you have the flexibility to customize your server to meet your specific needs. Enjoy the exclusive use of a high-powered machine with no resource sharing, making it ideal for demanding applications. Whether you're running a gaming server, website, or a custom application, a dedicated server gives you the ability to fully leverage the hardware to its maximum potential.
You're in total control of your server and its resource limits from the start! This type of server provides the smoothest experience for gaming or website hosting by vastly reducing lag, crashes, glitches, and handling higher-than-average player counts or web traffic.
Deciding on the right server hosting can be challenging, but our experts are ready to help! With extensive knowledge of various types of hosting, we can guide you through the differences between VPS and dedicated server hosting. Let us help you figure out the right server for your needs.
DEDICATED SERVERS
DEDICATED SERVER HARDWARE
With dedicated hardware, you'll have full control over your hardware and server configuration. Best of all, you won't be sharing the hardware with anyone, ensuring maximum performance and security for your applications.
SERVER SETUP OPTIONS
For a minimal fee, we'll set up your dedicated server for game hosting—or anything else you'd like to use it for! Just let us know your goals, and we'll help you achieve them.
PROFESSIONAL HOSTING SERVICE
BisectHosting only uses the highest quality server hardware, hosted in secure and professional data centers—giving you the best possible server reliability and peace of mind.
vs
VPS SERVERS
CENTRAL US LOCATION
VPS Servers are hosted in Dallas, TX; providing great latency and connection for the US and Europe. This server allows each user to install their own OS and software, allowing for the best customization and performance for each person.
VIRTUALIZOR CONTROL PANEL
Manage your VPS Server details with the Virtualizor control panel and control your server in any way you want with full root SSH/SFTP access! You decide the details about your server's resource limits including everything from the allocated RAM, bandwidth, and many other components.
DATA BACKUPS
Daily backups are taken of all your server site data that can be restored if anything goes wrong at any point in time! This assures that no matter what you're working on, you're able to keep previous data secure.
Easy to manage
You have full SSH access to install any control panel you want, but our dedicated servers come with a choice of control panels. These options allow you to easily manage game servers on your dedicated server:
Multicraft

Pterodactyl

BisectHosting Premium Control panel (No SSH Access)
For the most streamlined experience, we recommend using our Premium control panel featured below:
Friendly and professional support
Our dedicated servers are unmanaged, but we still provide help and advice! With our Premium control panel for dedicated server hosting, we can even manage the hardware/software on the server, so you can focus on running your game servers.
24/7/365 Support
We're available 24/7, so you have the support you need to run your server without issues.
Qualified Staff
Our team has a vast array of knowledge. From running different games and mod packs to dedicated servers and different operating systems, we can provide you with the support you need.
Personalized Support
Our support team is 100% human and is typically available within 15 minutes or less.
See on youtube
The Dedicated Server Difference
With BisectHosting dedicated servers, our top-of-the-line tech ensures that your gameplay experience is seamless and something you can rely on. With the ability to customize your dedicated server exactly how you want it and a 24/7 customer support team available to assist, you have all the tools to play your games exactly how you want to.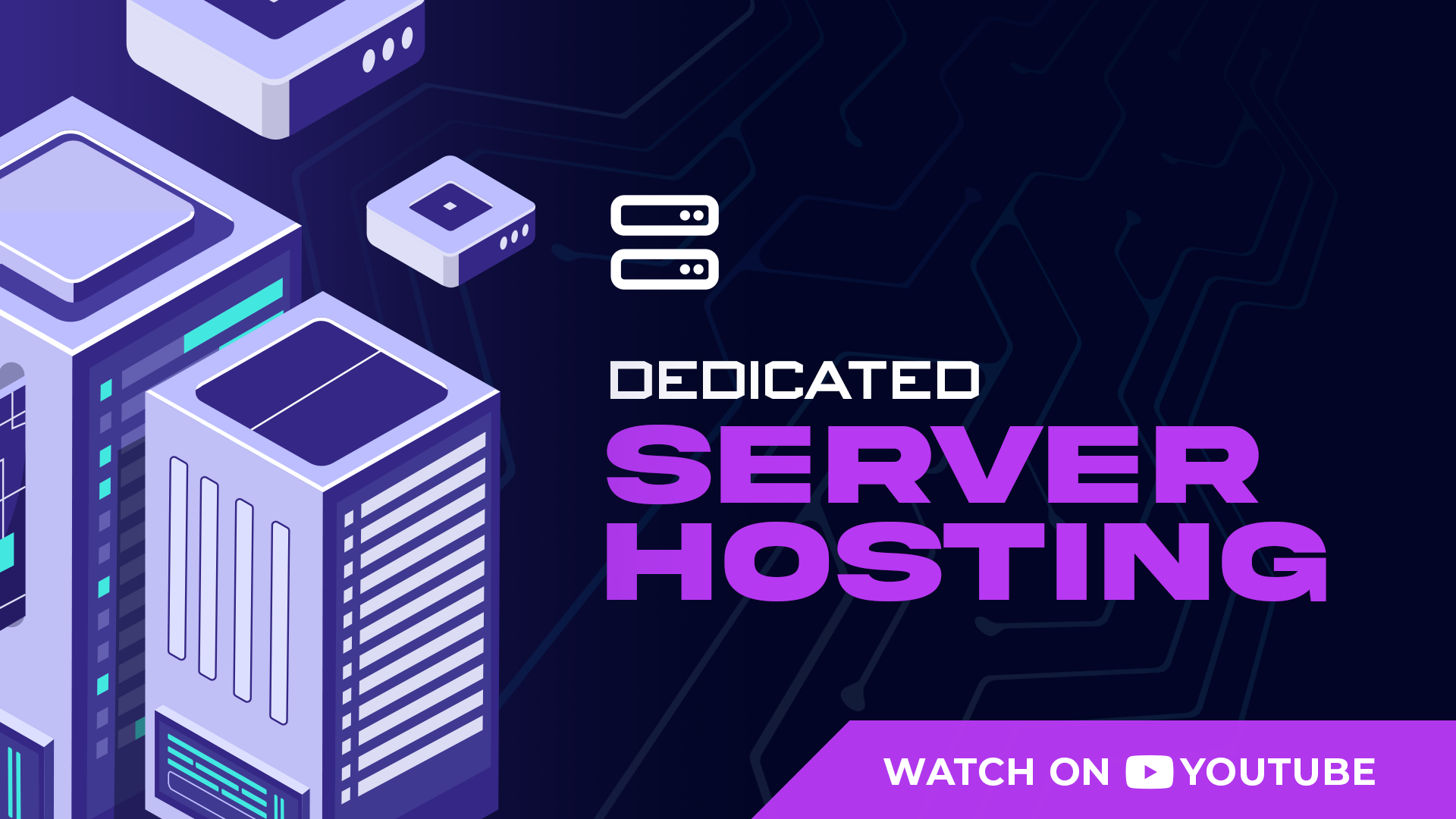 We have thousands of happy customers—as you can see from our 4.6 rating on Trustpilot.
"It runs very smoothly"
I've set up a handful of dedicated servers before, and this was probably the easiest one. It runs very smoothly, was fairly straight forward to mod, and support was quick to respond to the one problem I had getting set up.
"Customer service is wonderful!!!"
Customer service is wonderful!!! Huge shout out to the System Admin; Andrew, and Jeremiah on customer support. Smooth and seamless transition to a dedicated server.
"very fast and is very knowledgable"
The support for bisect hosting is very fast and is very knowledgable. The servers also perform very well (both dedicated servers and minecraft hosting).
Frequently Asked Questions
Click on a question for detailed info.
Are Dedicated Servers Better?
Does the dedicated server come with a control panel?
What dedicated server should I choose?
Are Dedicated Servers covered by DDOS protection?
Let our experts pick the right plan for you
Choose your hosting