GAME SERVER HOSTING
Rent a game server where you and your friends can play privately with low latency and custom settings. Choose from 35 games, invite people from around the globe, and enjoy private matches or build your own online community with your own rules.
OUR features
Custom Control panel
Our custom control panel allows you to manage all aspects of your server. We offer full file access and many other features allowing you to customize your hosted game server completely.
24/7 Support
Our
support team
is around 24/7 to help you with any questions you have for your server. We have an average support response time of 15 minutes, so you can get any query resolved and have you back playing in no time!
Up to 1.3Tb/s DDOS PROTECTION
All of our game servers come with DDOS protection as standard. No need to worry about your server going offline from a disgruntled player. We can even offer custom DDOS/Firewall rules if you need stronger protection.
Full Mod Support
Any of our games that support mods can allow you to install any mods you like with no restrictions. We offer file access to all of your files on the game server you rent so you can mod how you like!
Solid-State NVMes
We solely use NVMe SSDs to ensure your server loads and runs without hitches. No longer will your hosted game server slow down because the drive on the system is too slow.
Locations around the world
We have 20 locations worldwide so you can ensure your server is closest to you with the lowest latency. All of our servers run on enterprise low-latency, redundant networks, ensuring all players have great connection from around the world.
EASILY MANAGE YOUR HOSTED GAME SERVER
Our custom control panel enables you to manage your server however you want, offering features like full file access, a server console, and 7 days of local backups. Manage all your BisectHosting servers from one place, access file information at a glance, and use our
knowledgebase
and support tickets for rental game server support to solve any issue you run into quickly and efficiently.
See More
See on youtube
Our Game Catalog
Here at BisectHosting we pride ourselves on the quality and consistency of our game servers across a massive catalog of games featuring amazing titles like Minecraft, Terraria, ARK: Survival Evolved, Rust, 7 Days to Die, and plenty more! With an approachable custom control panel and the backing of our 24/7 customer support staff, creating and customizing your own game server has never been easier.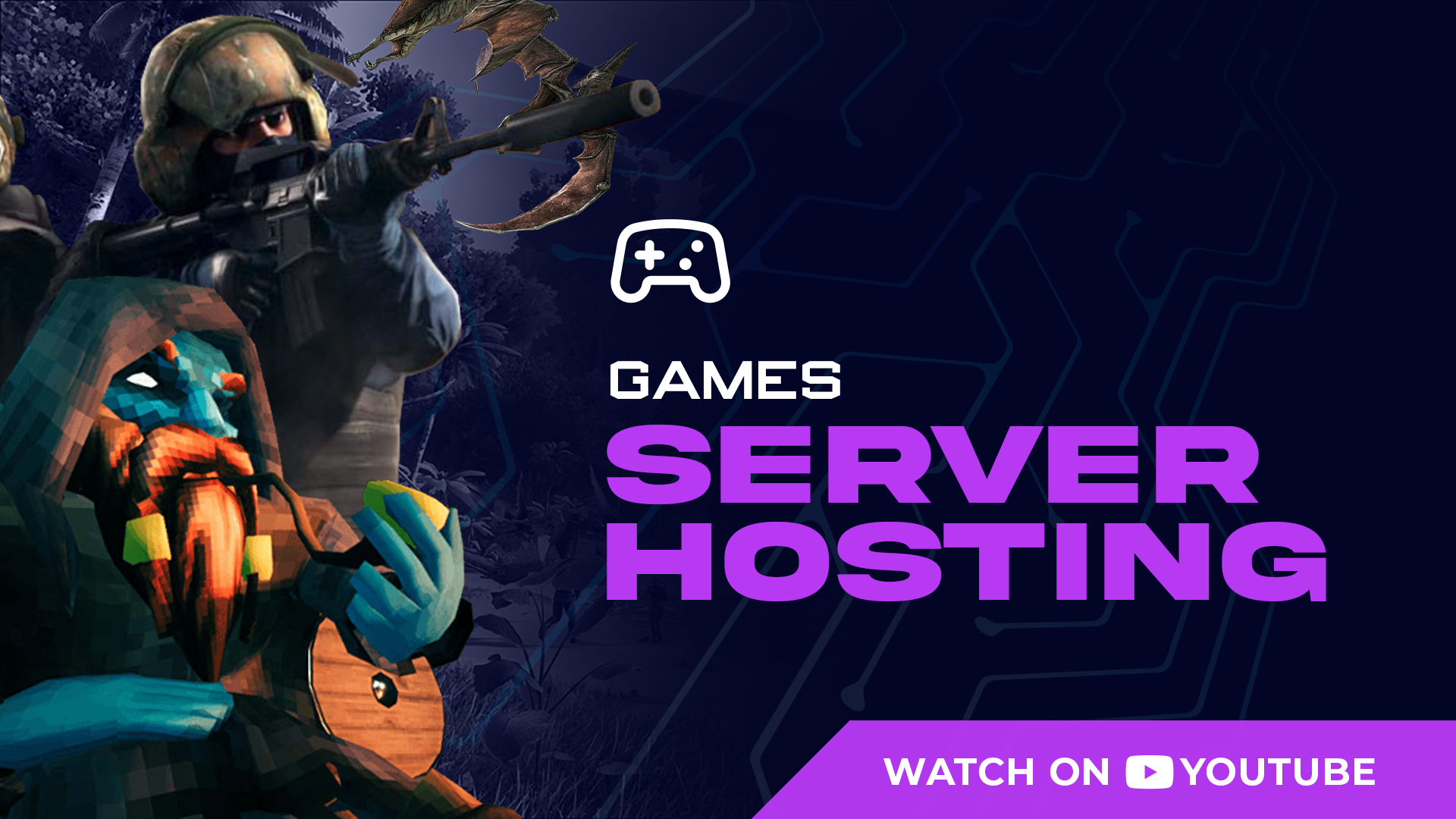 Friendly and professional support
All Bisecthosting servers come with access to our 24/7 support team. We respond to all tickets within an average of 15 minutes, allowing you to spend more time playing and less time troubleshooting.
24/7 Support
With our 24/7 support teams, you can get help whenever you need it with our support tickets and knowledgebase.
EXPERIENCED STAFF
BisectHosting has been building and playing on game servers for many years, giving you access to a wealth of hands-on knowledge to get you back in the game.
Personalized support
BisectHosting focuses on getting you the support you need, rather than making you search through APIs and reference material. We can check on your server and provide actionable advice that is easy to implement!
It's no secret people enjoy our game server hosting! See what our current customers think of their servers.
"The server is easy to use"
Super Easy to setup and is super affordable! Great Value for what your paying.
"The server is easy to use"
Very good service. Easy to use. My server works smooth. I do have problems installing mods on my server but mostly cause i do not know how to do it...
"The server is easy to use"
Everything is running smoothly. The provided server can be reached without delays. The menus and the help for setting up work very well. Even with small problems, the service is always available and offers help and solutions.
Frequently Asked Questions
Click on a question for detailed info.
HOW QUICK IS YOUR SUPPORT?
ARE YOUR MINECRAFT AND GAMING SERVERS ON 24/7?
DO YOU PROVIDE DDOS PROTECTION?
CAN I MOVE MY SERVER TO A DIFFERENT LOCATION AFTER I PURCHASE IT?
WHAT PAYMENT METHODS DO YOU ACCEPT?
HOW DO I CANCEL MY SERVICE?
HOW TO DO I UPGRADE/DOWNGRADE MY SERVICE?
START YOUR OWN SERVER
Look through our library of rental game servers for games and see what we can do for you! Choose from the most popular custom server-capable titles being played right now, and bring your friends along for the ride. With our custom control panel, 24/7 support staff, and deep knowledgebase, BisectHosting gives you all the tools you need to start your own adventure.
Order Now