Enshrouded Server Hosting
Enshrouded is a massive co-op survival action RPG filled with unique landscapes, enemies, and all kinds of adventures to have along the way. Whether you're looking to craft the best gear and fight the biggest bosses or you'd rather focus your time building a grand hall to rival any kingdom, we're here to help!
Let the experts help you pick a plan!
OUR features
Instant Setup
Once your payment clears, our Enshrouded server hosting services are available straight away so you can get right into the action.
24/7 ENSHROUDED SUPPORT
Whether you have a small problem or a massive one, our support team is ready and able to help anytime via our 24/7/365 live chat or ticket systems.
ENSHROUDED DDOS PROTECTION
While you're focused on all the enemies a Flameborn can handle, we'll take care of the out-of-game threats courtesy of our DDOS protection free of charge for Enshrouded dedicated servers.
EXPERT STAFF
Here at BisectHosting we live and breathe server hosting, and that extends to our support staff who are well researched on all of our supported games, including our Enshrouded server hosting services.
Automated Updates
Once Enshrouded releases an update, you won't have to sweat updating your server to match it, thanks to our automated update service! Manual options are also still available if you prefer.
INTERNATIONAL SERVER LOCATIONS
BisectHosting offers a whopping 20 international server locations for our game servers! That means no matter where you are, you can leave the latency problems behind.
Easy to manage
Whether you're new to server hosting or an expert, our custom-control panel gives you the tools you need in an accessible way so all of the most important info is right where you need it.
Friendly and professional support
While customer support has become increasingly impersonal and automated, here at BisectHosting, we prioritize connecting our users with friendly, professional experts in the server hosting field from the very beginning. No automated messages, no chatbots. Just solutions.
24/7/365 SUPPORT
Whether you have a big problem or small one, our 24/7 live chat services will connect you straight away to our wonderful support staff. With an average response time of just 15 minutes, you'll get the help you need straight away.
EXPERT ASSISTANCE
Our support staff is full of server hosting experts that study our game catalog extensively. That means when you reach one of our support professionals, you'll get the assistance you need from people who have been there before.
PERSONALIZED SUPPORT
We know that one size doesn't fit all in technical support. Whether you're struggling with setting up your server at all or having a much more nuanced, complicated problem, our support team will always tailor their help to your situation from the beginning.
Worldwide Server Hosting Locations
Click on a location for more detailed info.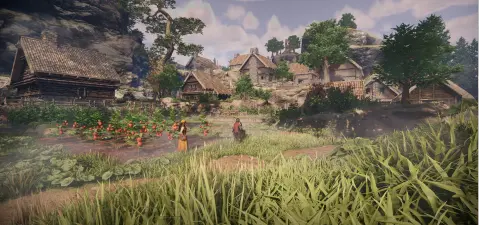 INTO THE SHROUD
The corruptive fog in Enshrouded may cover the landscape, but that doesn't mean you should fear it! Great adventures lie in the shroud, you just have to ensure you're strong enough to make it back out. Or bring friends that are, courtesy of the game's co-op multiplayer.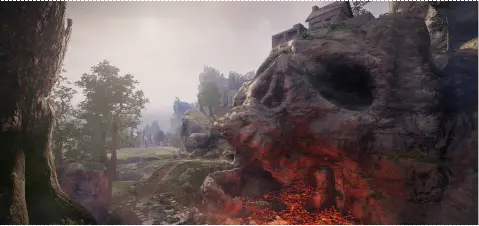 SURVIVE DANGEROUS BOSSES
While there are many enemies to face in Enshrouded, your skills will truly be tested by its bosses. After building up your talents and crafting the best gear you can, you'll get the chance to rid the lands of powerful foes. If you're ready, that is.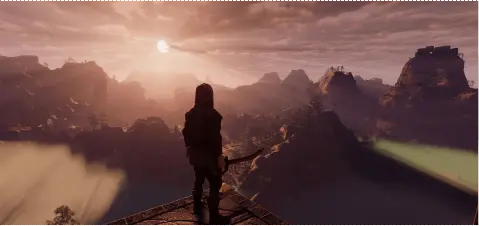 BUILD YOUR OWN GRAND HALL
While Enshrouded may be defined by its adventures and battles, you can truly leave your stamp on the world with its incredible building possibilities. Carve out your very own home in the mist with a grand hall fitting of your stature! And of course, the most important part? Comparing it with your friends afterward!
At BisectHosting it's our goal to make server hosting accessible and effective for all users, and that includes our Enshrouded server hosting as well. You can how we're doing below!
"Everything works right out the box"
Everything works right out the box. I haven't had to use support yet because most of my questions can be answered through their YouTube channel. Very nice.

Also the price is really low compared to other hosting sites while still being smooth.
"10/10"
Vintage Story is my very first server-hosting experience, and of course I wanted to have all my fave mods loaded onto it. The BisectHosting team helped me through the whole process. I'm not adept at code, but their existing tutorials and support system got our server live with all the settings, mods, etc that we wanted - inside of a few hours. Seriously, the support ticket system? They responded in MINUTES. The live chat guys? Friendly, helpful, and FAST.

You have some a-class people, BisectHosting, and a great service. You made having a gaming server make sense to the lay-person.
"Superb Customer Service"
Great response time, very good customer service. I had an issue with my server and the gentleman helping stayed with me for a long time until the issue was resolved. The guy was very polite, and the service was great! And on top of that he uploaded the custom mods that I wanted, overall 10/10
Frequently Asked Questions
Click on a question for detailed info.
HOW LONG DOES IT TAKE TO SET UP MY ENSHROUDED SERVER?
DO ENSHROUDED DEDICATED SERVERS COME WITH SERVER BACKUPS?
DO ENSHROUDED SERVERS COME WITH DDOS PROTECTION?
HOW LONG DOES IT TAKE TO REACH CUSTOMER SUPPORT?
WILL I HAVE TO UPDATE MY ENSHROUDED DEDICATED SERVER WHEN THE GAME UPDATES?
Let our experts pick the right plan for you
Choose your hosting