Arma 3 Server Hosting
From a military sandbox to the foundation of countless mods, ARMA 3 has given rise to a dedicated community going nearly a decade strong. Those seeking PVP can battle away in various game modes both modded and vanilla. Roleplayers will find countless cities to visit and people to meet. The battle royale crowd will be able to experience the game that gave rise to PUBG. But one thing each experience shares is a dedicated server, and that is where BisectHosting has your six. Leave your mark on ARMA 3's legacy with our top-of-the-line hardware and unbeatable prices.
Let the experts help you pick a plan!
OUR features
Always Online
Never worry about your Arma 3 server going AWOL! Our hosting offers 99.98% uptime.
24/7 ARMA 3 Support
No matter the date or time, our
support
team is standing by. Even faster if our LiveChat is used!
ARMA 3 DDOS Protection
Not all wars are fought honorably! Our servers come with DDOS protection at no extra charge.
Global Locations
Our ARMA 3
dedicated servers
offer 20 locations to choose from around the globe. The closer to home, the better the latency!
Mod Support
ARMA 3 is a modder's dream, and our custom server hosting control panel makes modding a breeze! Enjoy full file access allowing you to create your ideal ARMA 3 experience.
Automated Updates
ARMA 3 may not be seeing many content updates, but if a security update is ever released, rest easy knowing our system will have it applied. No commands required. Manual options offered.
Easy to manage
BisectHosting strives to make server administration as easy as possible, which began with creating our custom control panel to meet clients' needs. Manage server files in real-time, apply backups with one click online, and easily install and apply mods. With full file access, there are no limits to what hosting your ARMA 3 server can achieve!
Friendly and professional support
Our dedicated server experts know each game we host, including Arma 3, through and through and are trained to put that experience to use for you. Be it a question or a rare bit of trouble, they will be happy to help no matter the hour. We pride ourselves on having the best support around, and with the quality of our servers, it may not even be required! We also offer our amazing troubleshooting
knowledgebase
as well as a
Discord server
for community support.
24/7/365 Support
Tickets, LiveChat, and
Discord
are open no matter the date or late hour. And that is with an average wait of 15 minutes for replies! Never hesitate to contact us at any time when hosting your Arma 3 server.
EXPERIENCED STAFF
Our professional support team is trained to handle every game we host. And with specialists standing by, we will see even the rarest problems resolved in record time.
Personalized support
Never waste time with bots again!
Our support
places every client with a human directly from the start.
Worldwide Server Hosting Locations
Click on a location for more detailed info.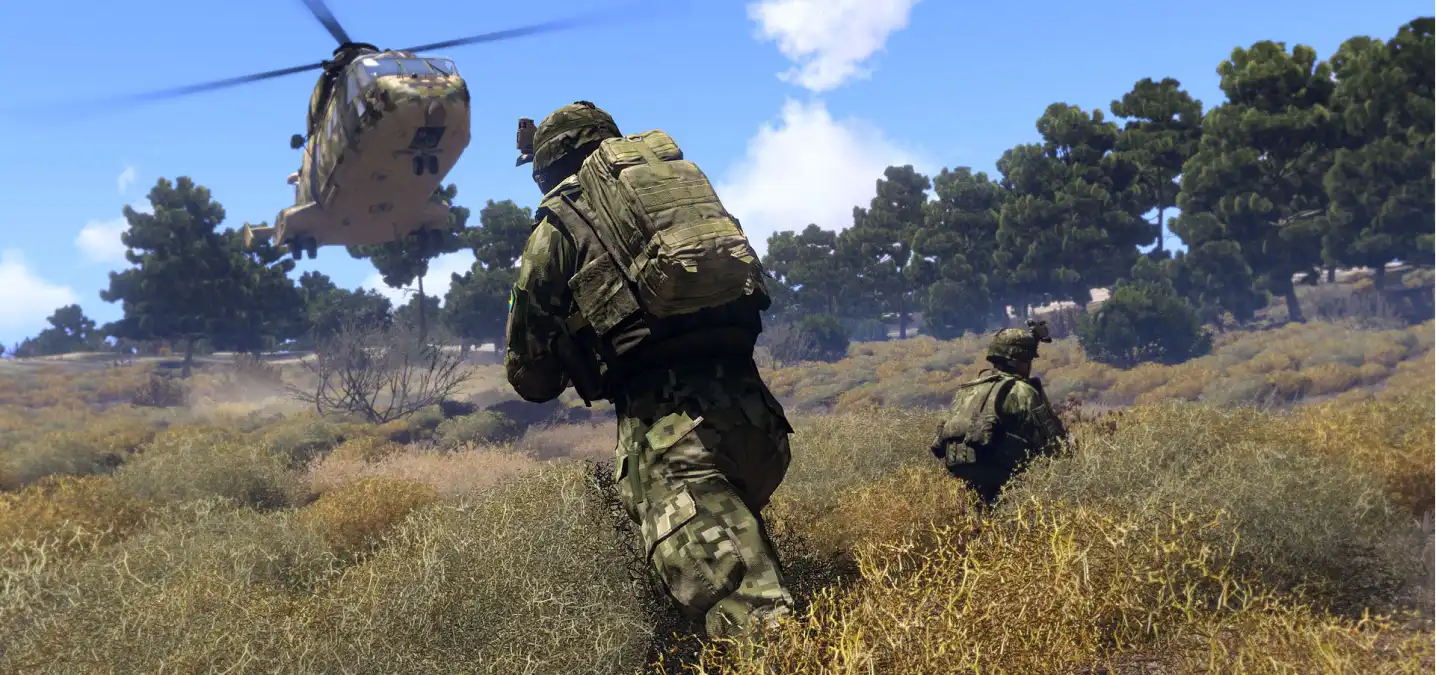 Build a Server Community
No matter how you want to play, our
dedicated servers
provide your community with the tools to sculpt your world. New server owners will find an easy-to-use custom panel, while veterans will find the depth and customization they need. Complete with quality and pricing that can't be beat, BisectHosting is here to help your Arma 3 community continue operations long into the future.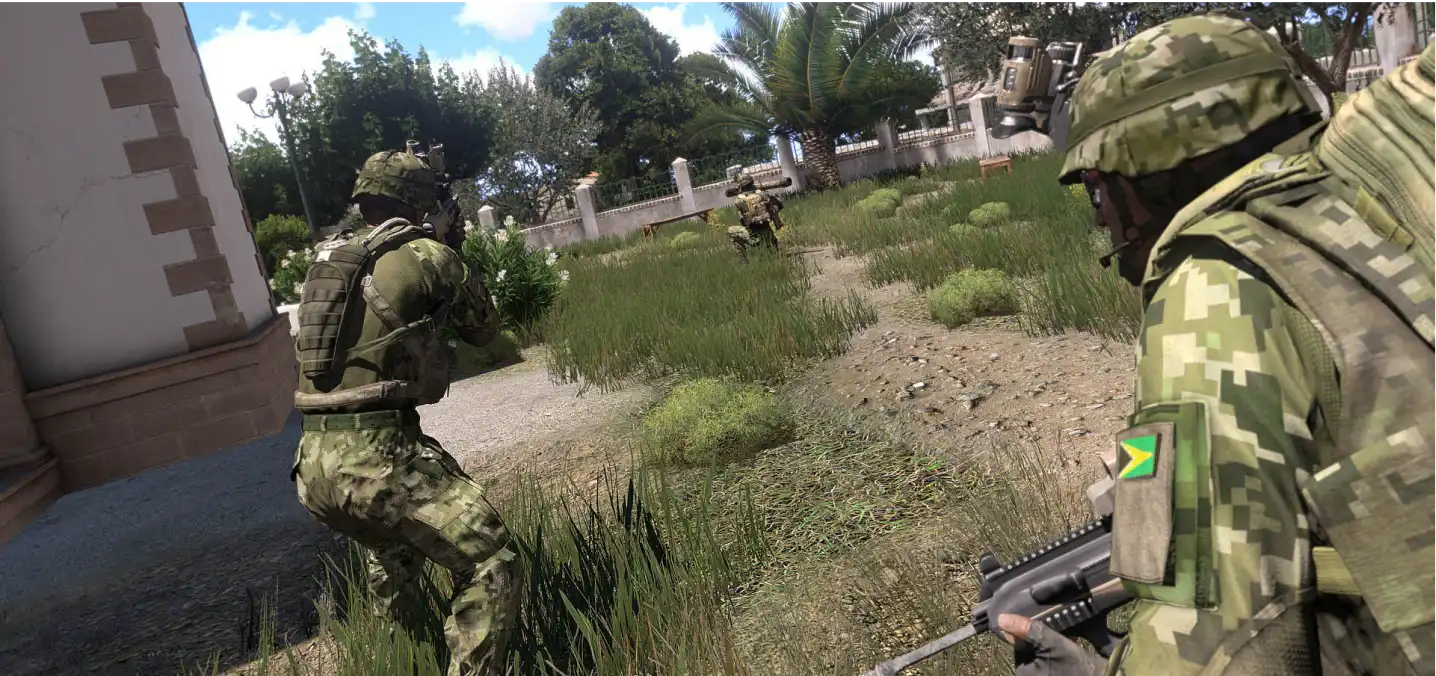 Locations Around the Globe
Never accept a server far from home! Our locations around the globe ensure that your server will be nearby with the best latency hosting can provide. Have to move? Then bring your server with you, requiring only a quick transfer. With 20 hosting locations, you'll always have low ping.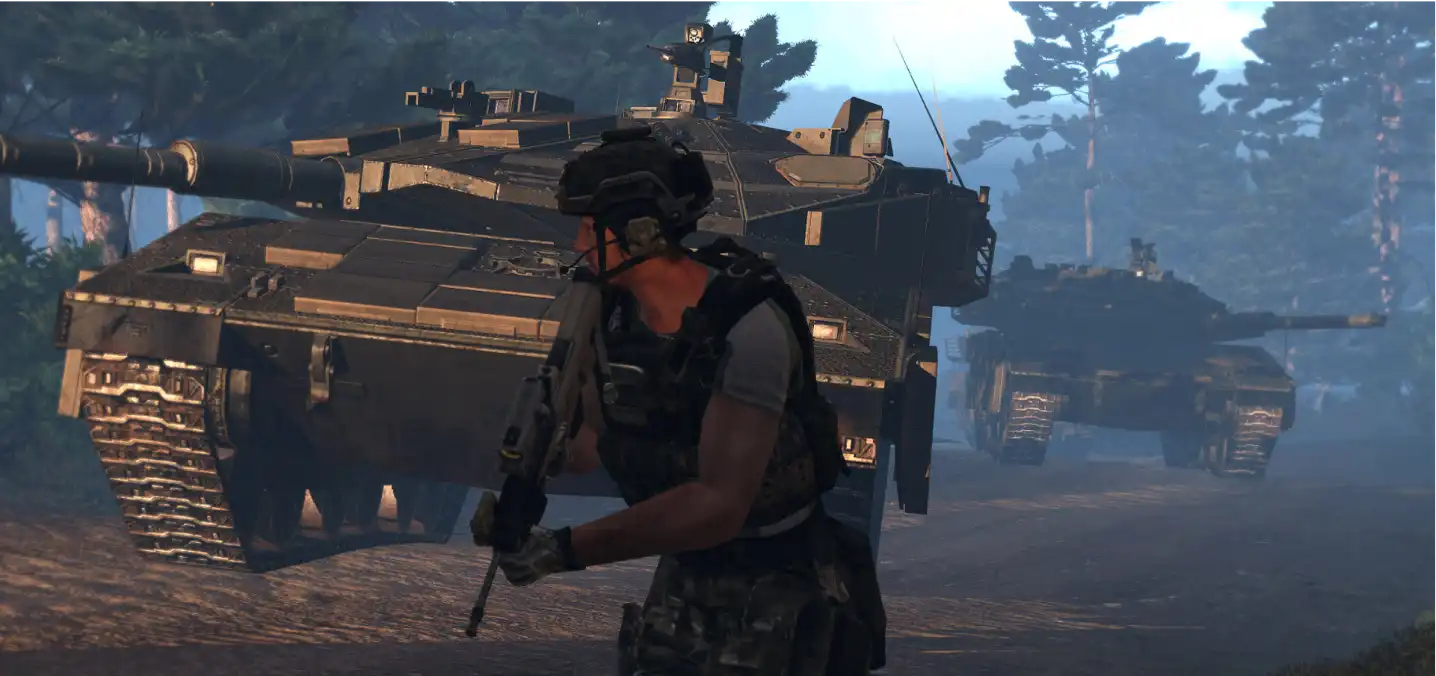 Customize Your Experience
Vanilla
ARMA 3
is already fun for friends and family, but that is only the beginning! Explore modded game modes when hosting for a fresh take on combat. Dive into custom-made cities for roleplaying or simply add new maps, weapons, and vehicles to enhance the existing gameplay. With our custom game server panel, file management becomes a breeze ensuring you can use any files you desire. What will your ARMA 3 dedicated server be?
Trusting a new host is never easy! Thankfully, many members of our fantastic community have taken the time to share their BisectHosting experience. Perhaps one day, your words will be among them too!
"The best support team I have ever met"
The best support team I have ever met. They are fast, helpful, kind, and hardworking no matter the time of day or night! I have always used them for my servers and will continue to do so as they have the best support team and server controls I have seen.
"Bisect is AWESOME"
Bisect is AWESOME! I've never hosted a server before and they made it easy! Any questions I had, they were there to answer and explain things to me. Their customer service is OUTSTANDING and their patience is incredible. Thanks SO much for such an awesome experience!
"Absolutely fantastic service"
Absolutely fantastic service! Usually not one to leave a review, but these guys are great. No lag, near instant server set up, and a control panel that is easy to access. I've never been able to get this done as fast as this. 10/10
Frequently Asked Questions
Click on a question for more detailed info about hosting a
dedicated
Arma 3 server.
DO SERVERS RUN 24/7?
CAN I INSTALL MODS ON MY SERVER?
HOW MANY SLOTS DOES MY SERVER HAVE?
HOW MUCH STORAGE SPACE DOES MY HOSTED ARMA 3 SERVER HAVE?
DO BISECTHOSTING SERVERS INCLUDE DDOS PROTECTION?
SQUAD UP
Explore our vast
library
of rental servers and take your gameplay to the next level. Our servers are always online, feature 24/7/365 expert support, seamlessly welcome mods and modpacks, and more. You can't find a better value than this. Play your game how you want. Start
hosting an Arma 3 dedicated server
today.