Garry's Mod Server Hosting
Garry's Mod describes itself as a physics sandbox, but any fan knows that just inside the server browser is an entire universe to explore. Minigames, roleplaying maps, player versus player, and so much more. Our Garry's Mod servers give owners the tools to succeed while also providing a reliable and high-performing home for their communities. Not to mention our 24/7 Garry's Mod support team!
Let the experts help you pick a plan!
OUR features
Always Online
Never worry about unnecessary downtime! Our Garry's Mod servers are always online, allowing your community to play no matter the time.
24/7 Garry's Mod Support
No setup is too hard with support like ours! New users and veterans alike can rest easy knowing our professional support team is standing by.
Garry's Mod DDOS Protection
We aim to provide the safest servers around! All Garry's Mod servers come with DDOS protection at no extra charge.
Steam Workshop Compatibility
Whether it is TTT, DarkRP, or a Steam Workshop collection, our custom game server panel makes installs as easy as can be. And don't forget our support team, who are eager to assist clients in need!
Automated Updates
Updates for Garry's Mod come more often than one may think! Our system automatically applies all official updates. No commands required. Manual options offered.
Multiple Server Locations
Our Garry's Mod servers offer 17 server locations from around the globe. The closer the server is to your community, the better the latency!
Easy to manage
Garry's Mod includes quite a bit of modding, and our custom game server panel was made with that in mind. New users will find an easy-to-navigate panel where first-time installs can begin quickly, while veterans will find the depth and customization they often need. For a full panel overview, we offer a video below.
Friendly and professional support
Everyone begins somewhere! Luckily our Garry's Mod support team is standing by. No matter the date or time, they are happy to help with questions regarding game modes or more technical problems should they ever arise. All with an average wait of twenty minutes for ticket replies.
24/7/365 Garry's Mod Support
From the darkest hours of the night to weekends on leap years, our support is open and ready to handle your request within an average of 20 minutes' time.
Qualified staff
Our team shares extensive experience with Garry's Mod for you to put to use. Reach out, and a specialist will always be there to help.
Personalized Support
Our livechat and tickets are handled exclusively by humans. So, no goblins, zombies, or robots will be wasting your time!
Worldwide Server Hosting Locations
Click on a location for more detailed info.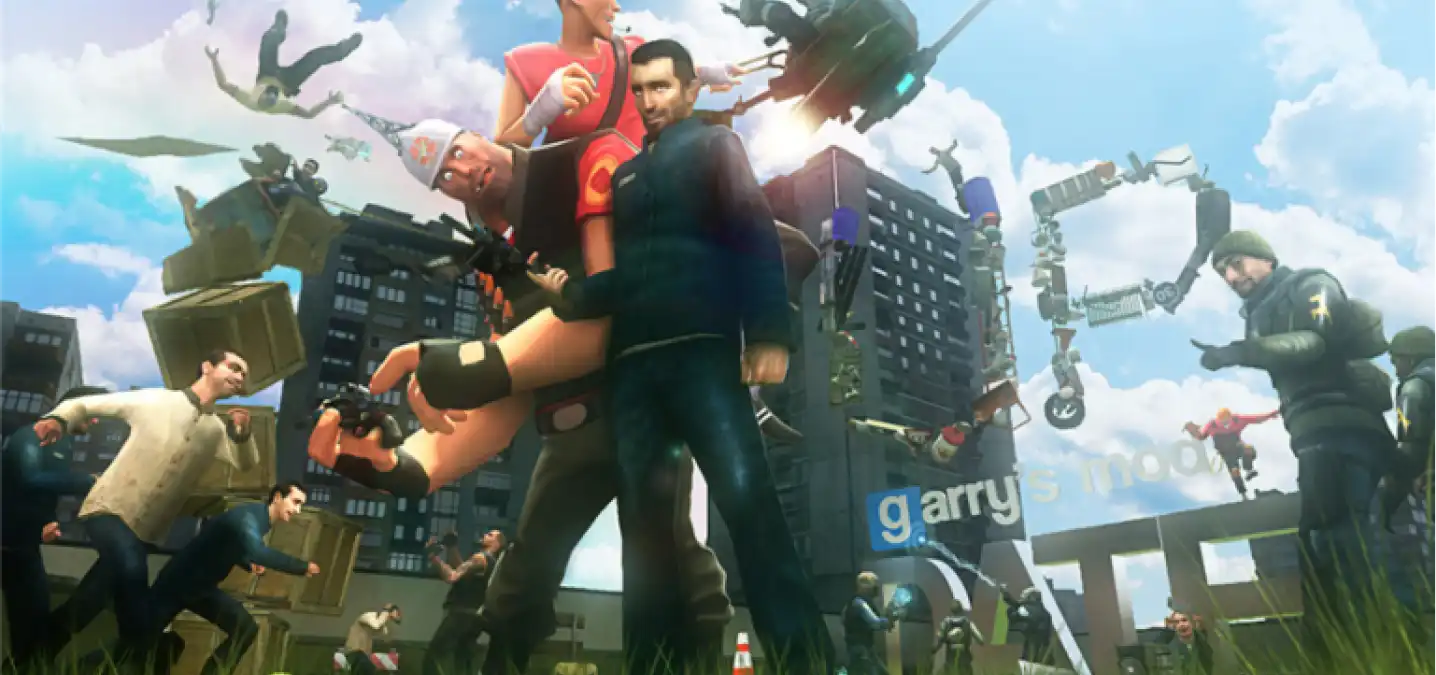 Building a Server Community
Our Garry's Mod servers allow you to host the game modes you desire. If made public, that can even lead to regulars and a community forming! Regardless of the future your server has in store, know our top of the line hardware and server customization options have you covered for any adventure that unfolds.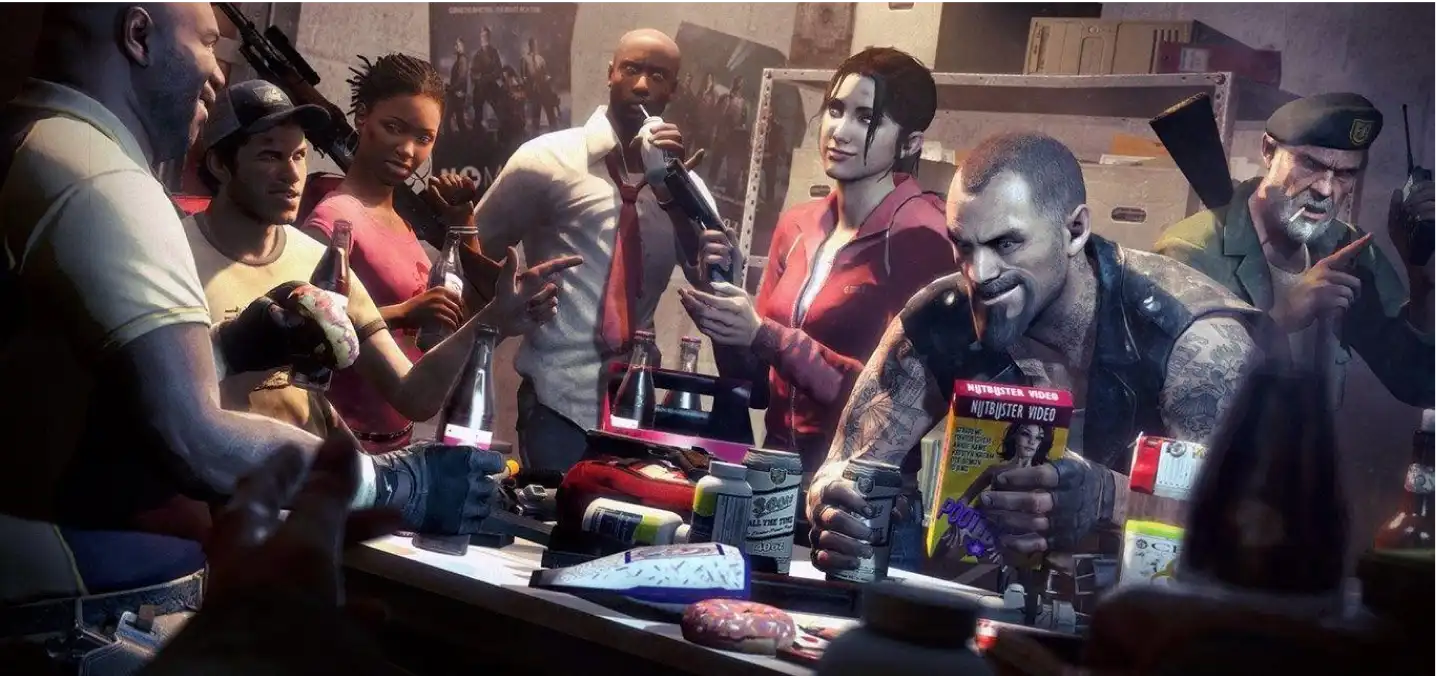 Gamemodes, Maps, & More
Garry's Mod has countless forms of entertainment to explore! Minigames, roleplaying maps, and player versus player combat modes being just a few examples of what users of Steam Workshop have created. Small servers for friends and families benefit from never having to stick to one for too long!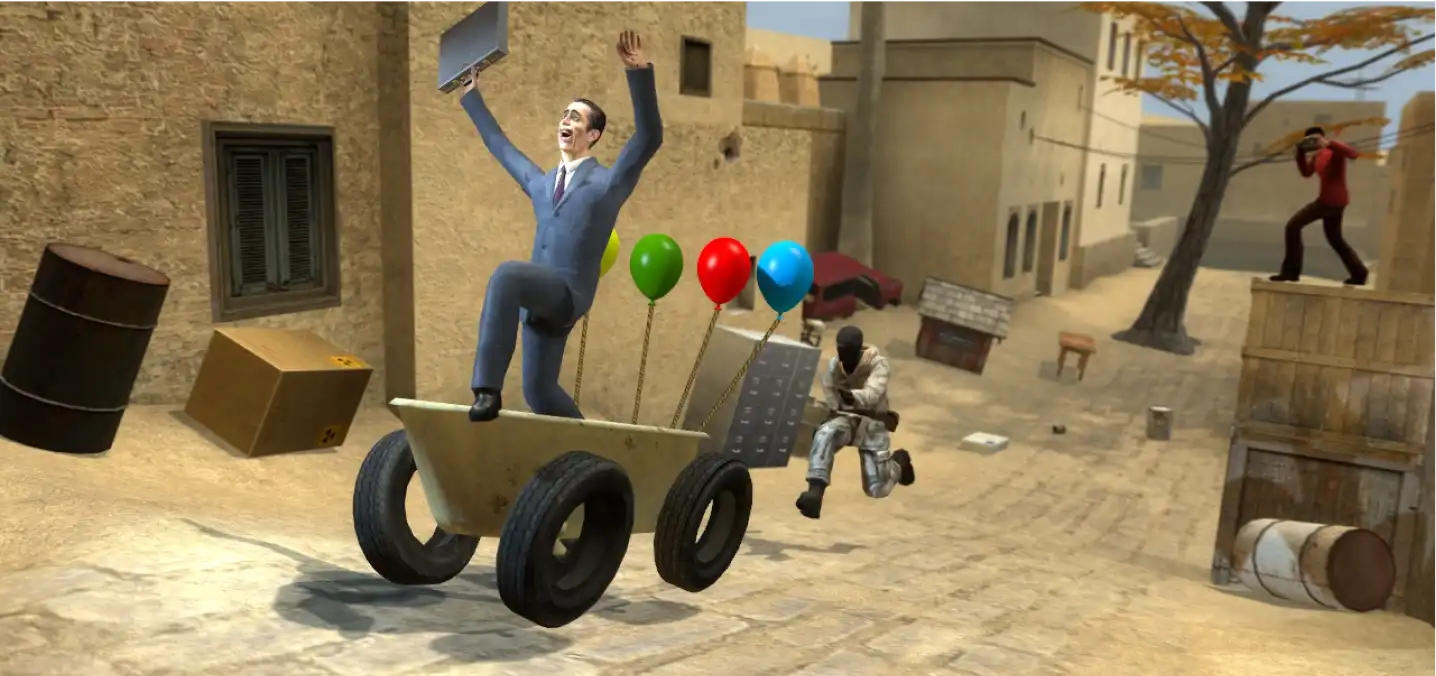 Garry's Mod Made Easy
The idea of modding may seem daunting, but with our custom game server panel, the process is made easy. Complete with our step-by-step guides, any server owner will have no trouble learning the basics. And no matter the scenario, our support staff are always standing by to answer your questions.
Hesitant about trusting a new host? We completely understand! Thankfully we have a fantastic community who have shared their experiences. Hopefully their words ease any worries!
"The Customer Service is 🔥"
This is the only Server Hosting that i could really recommend because their customer service is really fast and quick to act also friendly too. Their prices is super cheap too and lastly even though it's cheap, i never have any problems when it comes with the server i used. So that's why I'm always gonna recommend BisectHosting for a Server Hosting based on my experience with them from the past until now.
"Quick and helpful response"
Easy to set up, reasonably priced and great support.
"Easy server setup with tons of video…"
Easy server setup with tons of video guides for even the littlest of things
Frequently Asked Questions
Click on a question for detailed info.
Do Garry's Mod servers run 24/7?
Can I install mods from the Steam Workshop on my Garry's Mod server?
How many slots does my Garry's Mod server have?
Do Garry's Mod servers include DDOS protection?
Let our experts pick the right plan for you
Choose your hosting