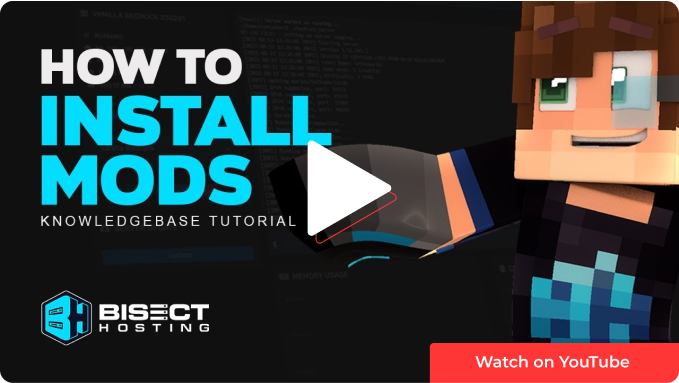 ---
Summary
Adding mods to Minecraft allows users to play the game in new creative ways. Minecraft has retained popularity for years; much of this can be attributed to the massive modding community creating and supporting mods since the game's release. Mods can change almost any part of the game, with developers commonly releasing modpacks which are large collections of mods that are compatible with each other.

---
| | |
| --- | --- |
| Note | Check the mod description to verify mod loader compatibility. |

How to Add Custom Mods to a Minecraft Server
1. Download a mod. Learn how to find mods here.

2. Minimize the file to use later in the tutorial.

3. Log in to the BisectHosting Premium or Budget panel.

4. Stop the server.




5. Go to the File Manager tab on the left.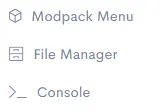 6. Open the mods folder.




7. Choose the green Upload button.




8. Drag and drop the .jar mod file from step 2.




9. Start the server.