Conan Exiles
A fight to claim untameable lands, the rise and fall of kingdoms at players' hands, and player versus player battles leaving only the strongest barbarians left to stand. Our Conan Exiles servers tell your barbarian's story without an ounce of lag, ensuring your time is spent in siege wars or surviving the unforgiving wastelands. And with BisectHosting's year-round 24/7 support, unbeatable hardware, and full mod support, the value of our Conan Exiles servers can't be matched!
Let the experts help you pick a plan!
OUR features
Instant Setup
Our Conan Exile Servers are set up the moment the payment is made. Jump into a barbarian adventure without the slightest delay!
24/7/365 Conan Exiles Support
From the darkest dungeons to the highest peaks, the BisectHosting Team is there to meet your every need! Have a question about Conan Exiles? An expert can be reached 24/7/365 days a year.
Conan Exiles DDOS Protection
The only sieges are within player versus player! All Conan Exiles servers offer DDOS protection at no extra charge.
Mod Support
Create the Conan Exiles server of your dreams, complete with a custom control panel and tools to make modding a breeze. Still unsure if it is as easy as it seems? Never hesitate to reach out to the BisectHosting support team!
Automated Updates
Our one-of-a-kind system has the latest Conan Exiles updates applied the moment they go live. No commands required. Manual options offered.
Multiple Server Locations
No matter where on the globe, BisectHosting offers locations close to home. A must-have for lightning-fast connections!
Easy to manage
We designed our one-of-a-kind control panel for new users and veterans alike. Those seeking to jump into the game will not need to waste any time fiddling with settings online, while those seeking customization will find our online file management within record time. Please take our short tour below!
Friendly and professional support
BisectHosting prides itself on offering the best support in the industry. Reach out to live chat support online, explore the endless halls of knowledgebase guides, or send us a message through ticket support no matter the date or time. We love to say hello in the bottom right!
24/7/365 Support
Our friendly team hails from around the globe, leaving no hour where support wait times become slow! Reach out 24/7/365 days a year for a reply within an average wait of less than twenty minutes' time.
Qualified staff
From Conan Exiles to Minecraft, our professional team is fully trained to assist with every game we host. Has a niche problem arisen? Our Conan Exiles specialists will take on the challenge until completion!
Personalized Support
Robots have their uses, but support is not one! Every avenue of support BisectHosting offers places you with a human right from the start.
Worldwide Server Hosting Locations
Click on a location for more detailed info.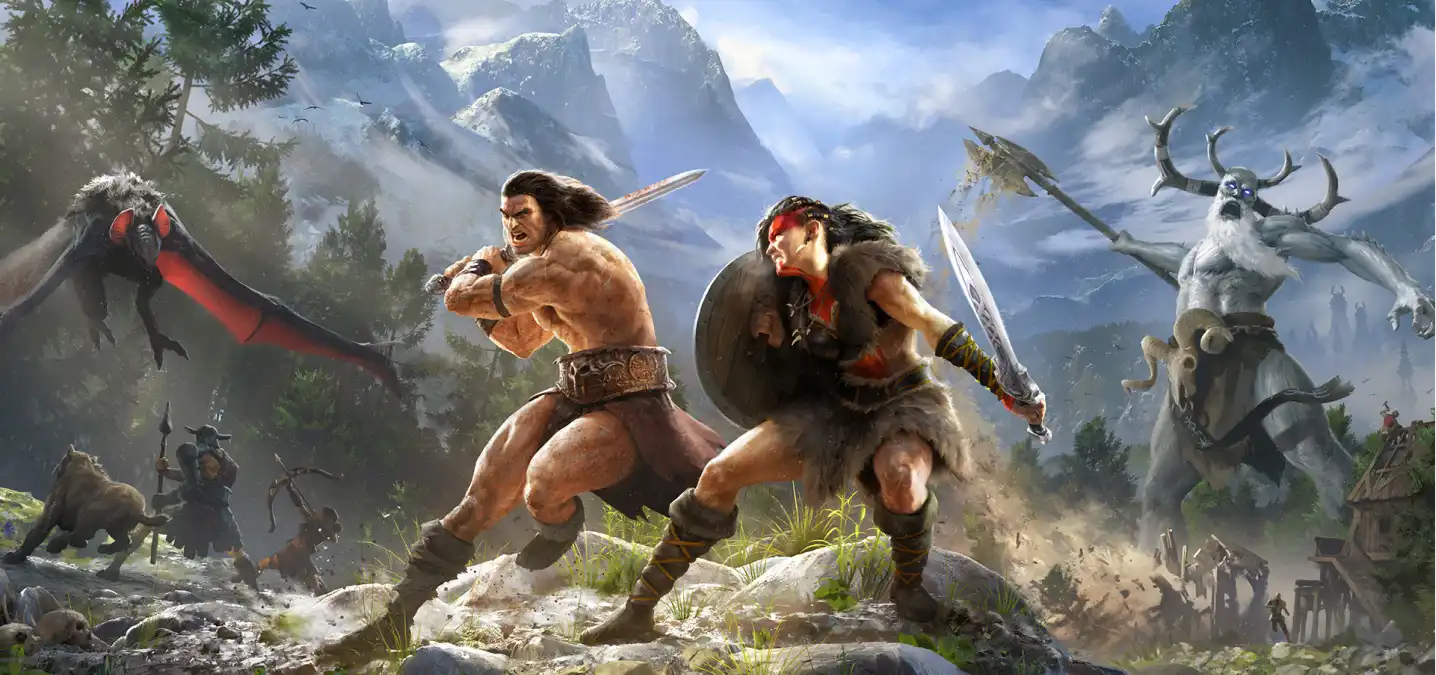 Survive With Friends and Foe
The rise to being a mighty barbarian and sorcerer begins with scavenging the wastes to survive. Build the starting necessities to get by, delve into the ruins of civilizations lost to time, and uncover the story of the exiled lands with friends by your side. But watch out for hostile players aiming to take your life!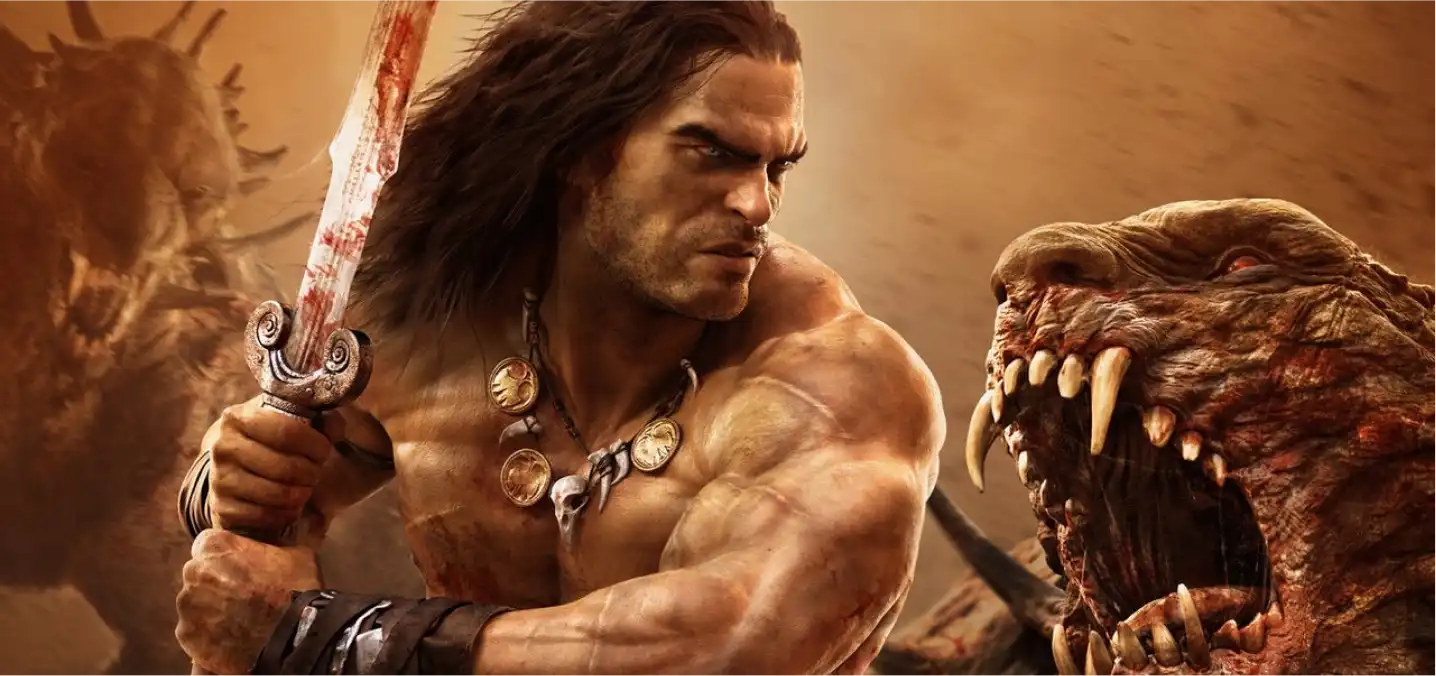 Build a Kingdom to Call your Own
Every great barbarian needs a keep, and from that simple keep, may a glorious kingdom rise! Gather, craft, and build a place to call home while defending it from players looking to claim it as their own. That includes everything from full sieges to onslaughts by giant players channeling the power of gods.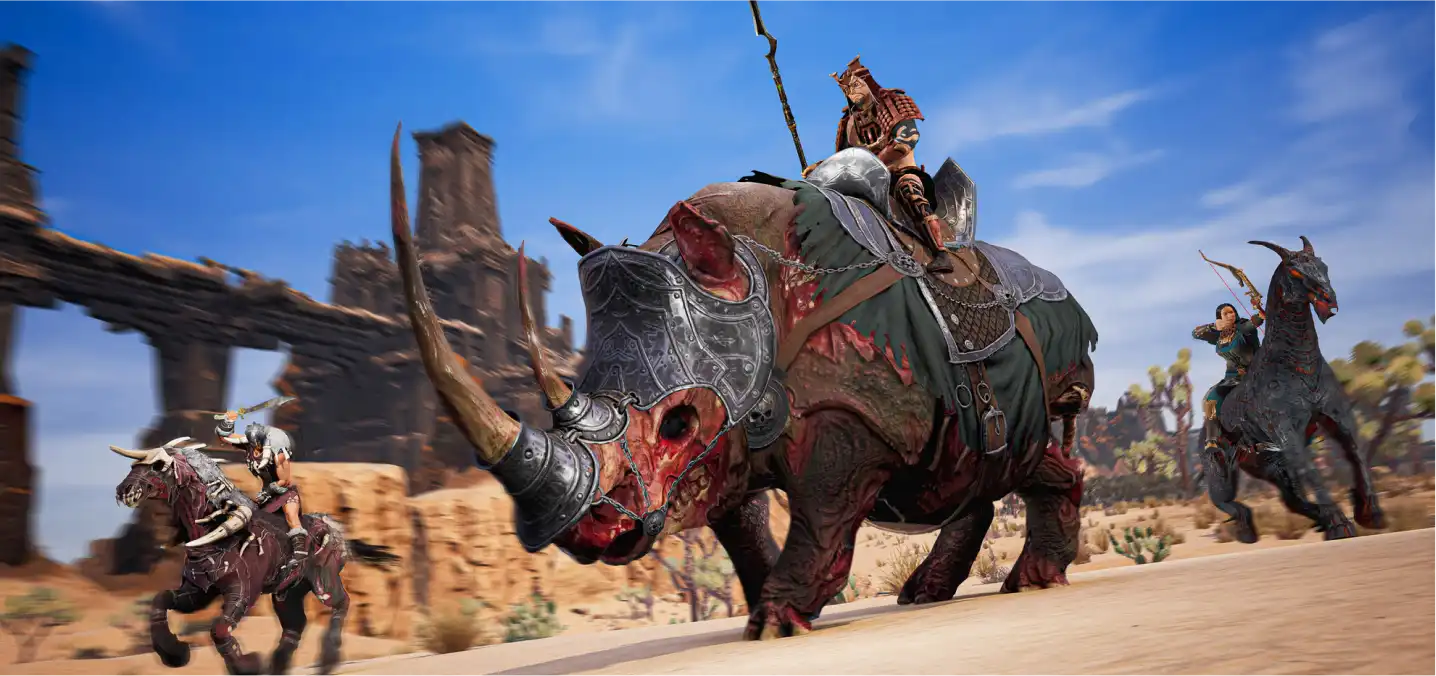 Customize Your Experience
Create the Conan Exiles server of your dreams with mods right from Steam! Our custom control panel makes modding as easy as can be, ensuring every Conan Exiles adventure is one never before seen. And do not forget it is always an option to reach out to our fantastic support team!
Trusting an online service is never easy! Thankfully, thousands of clients have taken the time to share their experiences. Here are just three reviews of the 4000+ on our Trust Pilot page.
"Amazing Servers"
Honestly this was the best and easiest set up I've ever experienced and I couldn't recommend it higher. My server works perfectly and I have absolutely no problems hosting for me and my friends at once (4 players).
"They treat me like a customer"
I have have always had a good experience using their services. They have tutorials on modding servers and that is fantastic.
"The best ever"
I swear to god I've never met with such I good support in my entire life , I had a little problem and they were all in until it was solved , it took only like 20 min which much much faster than any other support I contact with . The experience I had with the support members was so good I was about to start a new problem just to contact them again . Love it
Frequently Asked Questions
Click on a question for detailed info.
Do Conan Exiles servers run 24/7?
Can I install mods on my Conan Exiles server?
Do Conan Exiles servers include DDOS protection?
Let our experts pick the right plan for you
Choose your hosting