Space Engineers Server Hosting
Intergalactic travel in Space Engineers takes big imagination, creativity, and the drive to explore the stars with a purpose. With the world at your fingertips, our Space Engineers server hosting services can help you step your journeys up to a new level by bringing your very own community to the stars!

If you're looking for a lag-free environment to blast off to with around-the-clock support staff that is ready for any level of "Houston, we have a problem," you've come to the right place.
Let the experts help you pick a plan!
OUR features
Instant Setup
Our Space Engineers dedicated servers are accessible immediately after your first payment, so you won't miss a second on your planetary journey.
24/7 SPACE ENGINEERS SUPPORT
An engineer's job is never quite complete in space, and while you're working to maintain your expansion in Space Engineers, our
support staff
is here to help you maintain your Space Engineers server around the clock every day!
SPACE ENGINEERS DDOS PROTECTION
While you're fighting all the enemies in space, we're ensuring you're protected by more than just your shields. BisectHosting's Space Engineers dedicated servers offer DDOS protection for free.
Mod Support
Courtesy of our custom control panel, introducing mods to your Space Engineers dedicated servers is easier than ever.
Automated Updates
Space won't colonize itself! We cover game updates the second they go live so you have all the more time to focus on your builds and exploration.
Multiple Server Locations
While you're focusing on the next location to visit, we ensure that servers around the world give you the choice to play with your friends wherever they are.
Easy to manage
Our custom control panel gives you all the info you need in convenient and easy-to-navigate places. Whether you're looking to check the data, manage backup saves, user lists, or mod integrations - it's all right at your fingertips! By combining this powerful panel with our support backbone, new server hosts can get right into the thick of things with no fear of being left behind.
Friendly and professional support
At BisectHosting we take our customer
support system
as a point of pride, and we prioritize user experience at all levels of the process. Whether it's in an online ticket or by using our support live chat, we connect you with a capable person right from the beginning and skip the automated messages.
24/7/365 Support
Our
support staff
is available around the clock, and with an average wait time of just 15 minutes, you can get help with any problem as it comes!
EXPERIENCE FIRST
Our customer support staff are experts in game server hosting from a place of experience, meaning you will be speaking to someone familiar with your needs right from the start.
Personalized Support
Here at BisectHosting we skip the bots and connect you directly to our dedicated customer support staff who are available around the clock! That means you'll be talking to someone with experience who can assist right from the start.
Worldwide Server Hosting Locations
Click on a location for more detailed info.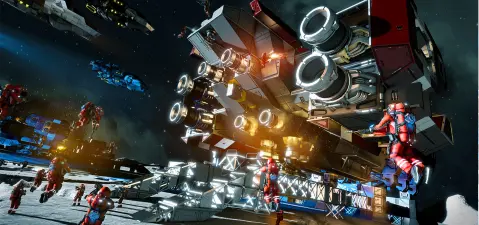 INTERGALACTIC STATIONS, INTERNATIONAL SERVERS
To keep up with the demand of intergalactic space travel, resource gathering, and building massive machines and ships, we offer many international server locations to keep down latency and improve performance.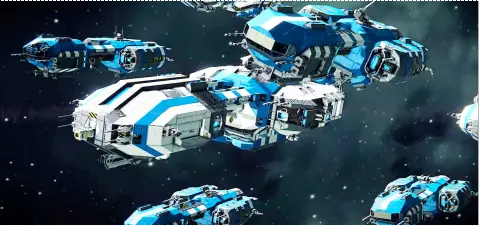 MAKING SPACE A LESS LONELY PLACE
Space Engineers can at times feel like a single-player game, but bringing together like-minded players with our servers can create a valuable multiplayer experience that transcends the solo path.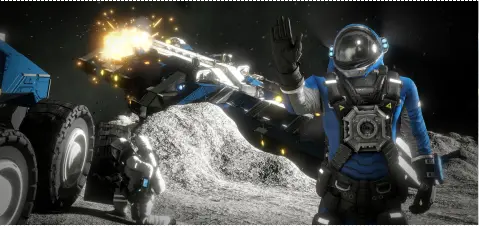 A GOOD BUILD STARTS WITH GOOD PARTS
While players flock to the stars to gather the best materials to build the best machines, rest assured knowing our servers share a similar philosophy with state-of-the-art equipment to maximize uptime and minimize latency.
Here at BisectHosting we strive to not just meet but also exceed your expectations with our server hosting services, and that standard extends to the stars for our Space Engineers dedicated servers.
"All of my ticket support people have…"
All of my ticket support people have been incredibly quick to respond, easy to communicate with, and helped make my server hosting experience for me (and my wallet) a very good one. Great stuff!
"We had originally went with a different…"
We had originally went with a different host but had to switch because of lag and server crashes. I am glad we did. Bisect has been stable and running smooth with our custom mod pack not to mention it is cheaper than our last host!
"This is the best experience ever"
This is the best experience ever. I've played moded minecraft before on online servers with my friends, but we wanted more freedom with our world. So I decided to buy a server with no previous knowledge on how to operate one. But when I was confused, their was soo many options for support. Between support chat to talk to some to help, to videos to show that visual example. Best experience ever.
Frequently Asked Questions
Click on a question for detailed info.
CAN I INSTALL MODS ON MY SERVER?
DO SERVERS HAVE DDOS PROTECTION?
HOW OFTEN IS SUPPORT STAFF AVAILABLE?
Let our experts pick the right plan for you
Choose your hosting