No One Survived Server Hosting
No One Survived challenges players to survive a dangerous zombie apocalypse and make it their own with exciting sandbox and survival elements alongside intense combat.

Whether you're looking to roam the woods in search of food and enemies or build up and defend your very own mighty stronghold, our No One Survived hosting services are here to help!

Let the experts help you pick a plan!
OUR features
Instant Setup
With BisectHosting, your No One Survived dedicated server will be available immediately after your payment is processed.
24/7 NO ONE SURVIVED SUPPORT
Everyone needs someone watching your back in the zombie apocalypse. With that in mind, our customer support team is available to help you with any problems via our 24/7 live chat.
NO ONE SURVIVED DDOS PROTECTION
Surviving the zombie apocalypse means finding resources, but protecting your own is just as important. Here at BisectHosting all of our No One Survived dedicated servers come with DDOS protection for free!
EXPERT STAFF
Here at BisectHosting our support team is one we're immensely proud of, and that's because of the expertise and dedication of our support personnel. We ensure that our staff are experts on server hosting so you get the right help the first time around.
Automated Updates
No One Survived is a fast-paced game with little downtime, and our No One Survived server hosting services are tailored to match it. Our servers will automatically update to the latest version of the game so you don't have to!
MULTIPLE SERVER LOCATIONS
No matter where you are, one of our 20 international server locations will help keep your latency as low as possible so you can enjoy your favorite games at their peak.
Easy to manage
With our custom control panel, our goal is to make server hosting easy, approachable, and accessible to users of all experience levels. That means easy-to-navigate menus with all of the most important information in intuitive spots. Our panel also includes hundreds of knowledgebase articles to help you with any issues you might have, and you can always reach our 24/7 support live chat if you need more!
Friendly and professional support
Our support team is full of helpful server hosting experts who are available 24/7 via our live chat as well as via tickets. We skip the automated messages and chatbots to get you straight to capable help the first time.
24/7/365 SUPPORT
No matter when you have an issue or question, our support staff are available 24/7/365, so don't hesitate to hop in
the live chat
!
EXPERIENCE FIRST
Our support staff are trained with each game we offer to ensure you'll receive quality help from an agent who's been there before.
PERSONALIZED ASSISTANCE
Our customer support systems skip the bots to get you right to human beings. One size doesn't fit all for server problems, so we tackle each situation case by case to ensure you get the attention to detail you need to find solutions.
Worldwide Server Hosting Locations
Click on a location for more detailed info.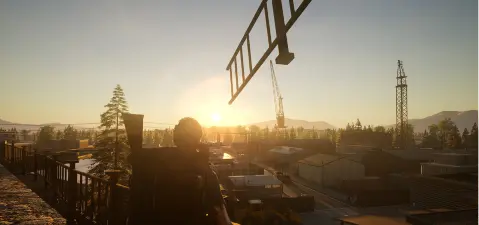 SURVIVING THE APOCALYPSE
In No One Survived, your skills will be put to the test as you navigate a destroyed world full of the walking undead. With our No One Survived server hosting services, you can focus on playing the game your way rather than setting up and managing your server alone.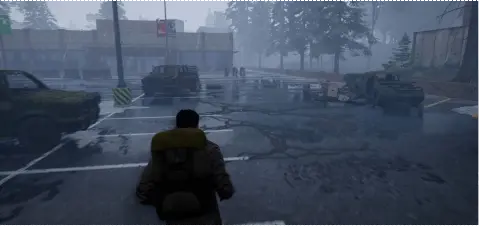 BUILDING UP FROM ROCK BOTTOM
Society may be reeling, but you can build it back up to shape in this sandbox survival classic. Whether it's putting together your massive shelter and walls or more intricate designs like water and power systems, No One Survived gives players all the room to create and shape the world around them, and our panel extends that to your No One Survived dedicated server as well.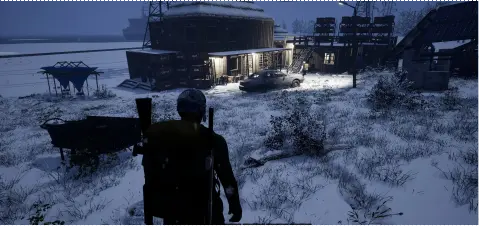 DANGER AROUND EVERY CORNER
Whether you want to play No One Survived solo or bring along your friends, someone must have your back for the many dangers awaiting you. Thankfully, our customer support team is available 24/7 to help with any problems! Just know they're more handy with servers than with zombies.
Here at BisectHosting, we pride ourselves on the level of server hosting services we offer, from our server hardware down to our customer support systems. That standard of excellence extends to our No One Survived dedicated servers, and you can check out how we're doing below!
"Best team to work with"
The team they have working at BisectHosting has to be some of the best. They're incredibly helpful and always willing to answer any questions you might have as well as work along side you to resolve your issues if any pop up. Thank you to the team and thank you to the individuals who helped me directly.
"Fast and dedicated support, great exp!"
Quick response and support was willing to assist with premium features during trial period. They got a new modpack installed that they had yet to get available in the panel, and it's working great. Thanks guys!
"Great hosting"
Great and stable hosting! Very simple UI with fast and helpful support! Also very good pricing, i highly recommend this hosting!
Frequently Asked Questions
Click on a question for detailed info.
WHEN WILL MY NO ONE SURVIVED SERVER BE READY?
CAN I USE AN SSD FOR MY NO ONE SURVIVED SERVER?
WHERE ARE NO ONE SURVIVED SERVERS LOCATED?
DO NO ONE SURVIVED SERVERS HAVE DDOS PROTECTION?
HOW LONG DOES IT TAKE TO REACH CUSTOMER SUPPORT?
Let our experts pick the right plan for you
Choose your hosting