The Front Server Hosting
The Front is a survival game fit with an open world, deep crafting and building systems, and all the combat your heart could desire with PVP and PVE abound. Our The Front dedicated servers connect players all around the world to play the game your way with 20 international locations, 24/7 support, and the best hardware around.

Are you up for the challenge?
Let the experts help you pick a plan!
OUR features
Instant Setup
With our The Front server hosting services your game server will be up the second the payment clears so you can get right into the game!
24/7 THE FRONT SUPPORT
Whether you're new to server hosting or as experienced as they come, our 24/7 live chat support services are here to help along your experience with The Front and will tackle any problem big or small.
THE FRONT DDOS PROTECTION
While you're focused on protecting your base, we'll help with your server security via free DDOS protection on The Front dedicated servers!
QUALIFIED STAFF
Our customer support staff are experts in hosting servers for our entire game catalog, meaning you'll get the help you need the first time from someone who's been there before.
Automated Updates
With BisectHosting your The Front dedicated server and all adjacent resources will be updated automatically, saving you significant time and headaches in the long run.
MULTIPLE SERVER LOCATIONS
No matter where you're based, BisectHosting has a whopping 20 international server locations to pick from that will help reduce latency right off the bat.
Easy to manage
Whether you're new to server hosting or as experienced as they come, you're in the right place. With our custom control panel, you'll have the tools you need to manage your The Front server with ease, while still having all the control over the finer details should you want to.
Friendly and professional support
At BisectHosting we value customer
support
s very highly, and as a result, offer top-of-the-line support resources including a 24/7 live chat, tickets, and a less than 15 minute average response time overall. Our team is professional, and will help with any problem big or small!
24/7/365 SUPPORT
With our 24/7 live chat, you'll have constant access to support staff who are available to help with anything you might be having trouble with.
EXPERT ASSISTANCE
Our
support
staff is full of experts on game server hosting who help form experience first, meaning you'll get the right help right away.
PERSONALIZED HELP
From the very beginning of the support process, you'll be connected to a real person who is there to help with your individual issue. No automated responses, no bots, just gold-standard technical support.
Worldwide Server Hosting Locations
Click on a location for more detailed info.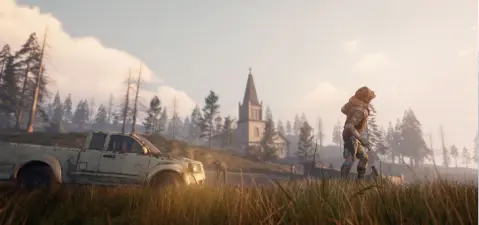 BUILD AND CONQUER
In The Front, players can make massive, sprawling bases to defend their valuable resources like materials, items, and vehicles. Whether you're a bloodthirsty player hunting down the next PVP opportunity, or keep your combat to PVE, The Front gives you all the opportunity to take over and thrive.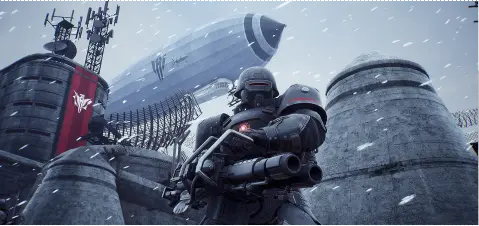 CRAFT YOUR OWN SOLUTIONS
Crafting is a big part of The Front, where players can make things to help tackle tons of unique problems throughout their stay. With our The Front server hosting services that same creativity can help you build the server you've been looking for and shape the game how you want it.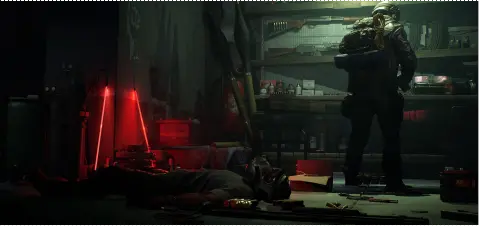 COMMUNITY FIRST
With our The Front server hosting services you can build your own community in and out of the game. Whether you're looking to host a large server or simply keep it to friends and family, we're here to help!
Here at BisectHosting our goal is to exceed your expectations with a user-friendly service backed by great hardware, tons of locations, and a support staff that can help with any problems you might run into. Below you can find some words from our wonderful community who have enjoyed our server hosting services, and we hope yours will soon be among them!
"Good Customer Service"
BisectHosting support team is great. I have a problem with game server after playing for a few days. They answer my ticket in a few mins and help me along till problem solved. They still assist me on an additional problem after the main title on ticket. Even the solution is not the way I expect but that alternative solution they gave me is another good choice.
"The fastest customer service I have…"
The fastest customer service I have seen even better than corporate megacompanies. They always find a way to solve your problem no matter how long it takes.
"An Amazing, Flawless Experience"
Bisect has given me and my friend group such an amazing opportunity to run a dedicated modded Minecraft server. It's something we have always talked about and dreamed of for years and now that we finally have it we have an absolute blast playing it. Thanks Bisect. From all of us in the Precious Dirt community.
Frequently Asked Questions
Click on a question for detailed info.
WHEN WILL MY THE FRONT SERVER BE AVAILABLE?
DO THE FRONT DEDICATED SERVERS COME WITH DDOS PROTECTION?
WILL I NEED TO UPDATE MY SERVER WITH GAME UPDATES?
WILL I NEED TO PAY FOR SERVER BACKUPS?
WHEN CAN I REACH SUPPORT?
Let our experts pick the right plan for you
Choose your hosting