Counter Strike 2 Server Hosting
Fire in the hole! Counter Strike 2 is finally here to carry on the legacy of one of the most important FPS titles in history, and if you're aiming to test your skills with your very own server, look no further. Whether you're just getting started or ready to take your experience to the next level, our CS2 dedicated servers provide a lag-free environment with all the tools you'll need to manage your server with ease - and it's backed by 24/7 live chat customer support!
Let the experts help you pick a plan!
OUR features
INSTANT SETUP
Our Counter Strike 2 dedicated servers are available the moment your purchase is complete to get you right into the action from the start.
24/7 CS2 SUPPORT
At BisectHosting our customer support team is available 24/7/365! That means you're only ever a live chat message away from a capable support staff full of server hosting experts, and you can leave the bots and automated messages behind.
CS2 DDOS PROTECTION
When you're looking to clutch up the round, the last thing that needs to be on your mind is the safety of your server. With BisectHosting, all servers come with DDOS protection for free!
MOD SUPPORT
Our custom control panel makes modding your Counter Strike 2 dedicated server a breeze with one-click installations for the biggest and best modpacks, and comes with hundreds of knowledgebase articles backed by a 24/7 live-chat customer service team to help you get your mods together!
AUTOMATED UPDATES
With BisectHosting you won't have to worry about updating your game or dealing with game versions to get back into a match - our automatic game updates have you covered.
MULTIPLE SERVER LOCATIONS
Performance is paramount when it comes to intense FPS games like CS2, and that means limiting latency. So to ensure you have the best experience, we offer 20+ international server locations to pick from!
Easy to manage
Our freshly updated custom control panel makes Counter Strike 2 server hosting a breeze. It gives server owners all the details they need alongside easy access to a knowledgebase with hundreds of helpful articles as well as our 24/7 live chat customer support services!
Friendly and professional support
At BisectHosting we take great pride in our
support
team who provide expert analysis and knowledgeable assistance with an average wait time of less than 15 minutes! Skip the automated messages, skip the bots, and get right to a capable human being from the very first message.
24/7/365 Support
Our
support
team is always available, and our live chat is open 24/7/365 for quick and easy access to the guidance you need!
EXPERT ASSISTANCE
Our customer service team is filled with server hosting experts who study the games in our catalog to ensure you get professional and accurate analysis the first time. This way molehills don't become mountains and you can get right back into the game.
Personalized support
Skip the chatbots, skip the automated messages, our customer
support
staff is filled with experts who offer help personalized to you and your issues from the start.
Worldwide Server Hosting Locations
Click on a location for more detailed info.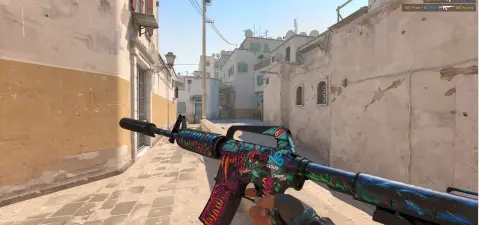 FIRE IN THE HOLE!
If you're looking to hit the ground running (or b-hopping) in this new era of Counter-Strike, our CS2 server hosting can help you get there fast! With 20+ international locations, the latest and greatest server tech, and an amazing 24/7 support team, you have all the backup you need to peak and plant.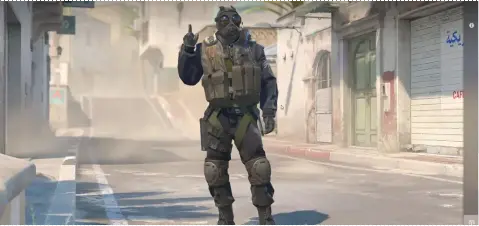 WIPE OFF THE DUST (II)
Whether you're a returning Counter-Strike veteran or new to the series entirely, CS2 is here to change the game, and we're here to make sure you get to experience it the right way. That means giving you all the tools you need to shape your gameplay how you want it in an approachable format with help only ever a message away. That also means ensuring you can enjoy the 128-tick rate. So it's time to wipe off the Dust II and get back into the Inferno… because this is no Mirage, it's just great service.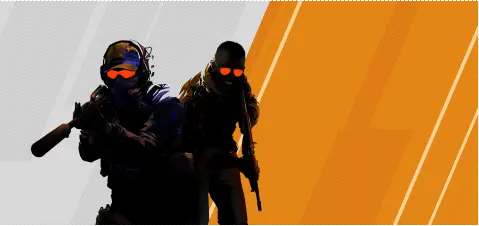 FORM YOUR OWN COMMUNITY
Tired of public servers? With our Counter Strike 2 server hosting services, you can create your very own Counter-Strike community, or simply have somewhere to play with your friends and family the way you want to, with the people you want to.
Here at BisectHosting, we aim to provide an experience that's a cut above the rest, and that extends to our CS2 server hosting services.
"Simple and helpful"
Helpful, professional and the most knowledgeable service I have found on the market. So simple that my 14 year old son has fully set up our Minecraft server with all the best mods ready for our new YouTube challenge. Approved by VGT UK.
"Couldn't ask for anything better!"
Servers are impeccable, staff is extremely quick and always resolve the problem in no time. Honestly I wish I would have joined BisectHosting earlier. A bit thanks to Timothy G for the recent help with my server, he's been super helpful!
"Super fast, precise and above all nice support."
Super fast, precise and above all nice support. My questions were answered immediately and my problem was solved. I'm definitely satisfied!
Frequently Asked Questions
Click on a question for detailed info.
HOW LONG DOES IT TAKE TO SET UP A CS2 SERVER?
DO CS2 DEDICATED SERVERS COME WITH DDOS PROTECTION?
CAN MODS BE USED ON CS2 SERVERS?
HOW MANY PLAYERS CAN BE ONLINE AT ONCE?
HOW LONG DOES IT TAKE TO REACH CUSTOMER SUPPORT?
ARE COUNTER STRIKE 2 SERVERS 128-TICK RATE?
Let our experts pick the right plan for you
Choose your hosting