Craftopia Server Hosting
Craftopia is a multiplayer survival action game with systems for farming, hunting, building, and even automation. This makes it the perfect sandbox game for your imagination to run wild!

Our Craftopia dedicated servers are supported by 20 international locations, 24/7 live chat support, and top-of-the-line server hardware. So, if you're looking to get started, you're in the right place!

Let the experts help you pick a plan!
OUR features
Instant Setup
Our Craftopia dedicated servers are available right away when your payment clears so you can get back into the game fast.
24/7 CRAFTOPIA SUPPORT
New and experienced server hosts alike can enjoy our 24/7 live chat support where you can get answers to any questions you might have about your game server. Whether it's complex interactions with mods or simply how to get started, our team of experts is ready to help!
CRAFTOPIA DDOS PROTECTION
While you're focused on making the most out of your world in Craftopia, our DDOS protection will help defend your server free of charge.
QUALIFIED STAFF
Our support staff are trained on server hosting for every game we cover, and that includes Craftopia. That means you'll get the right help the first time, and from someone who's been in your shoes plenty before.
Automated Updates
Game updates can be a big headache for server owners, so we take care of it ahead of time with automatic game updates!
MULTIPLE SERVER LOCATIONS
We offer a whopping 20 international server locations to ensure that no matter where you are, you have a higher quality of service and lower latency all around.
Easy to manage
Our custom control panel ensures that your hosted server is approachable even as a first-time server owner. From an easy-to-navigate layout filled with all of the most important info you need in convenient places to the many support resources available within it, you'll be covered from start to finish.
Friendly and professional support
We're extremely proud of our customer support team and work to provide the best customer service and assistance in the server-hosting space. With a less than 15 minute average response time overall, our support starts by getting you to a capable human being right away.
24/7/365 SUPPORT
Our support live chat is available 24/7/365, meaning you'll never be left without assistance for your hosted server.
EXPERT ASSISTANCE
Here at BisectHosting our support team are well versed in server hosting across our entire game catalog. This means that from the beginning you'll be speaking with someone who's likely experienced any problem you've run into, and can help from experience.
PERSONALIZED HELP
Here at BisectHosting we skip the automated messages and chatbots to get you right to a real person from the start. That means you'll receive personalized help catered to your problems straight away without wasting any time.
Worldwide Server Hosting Locations
Click on a location for more detailed info.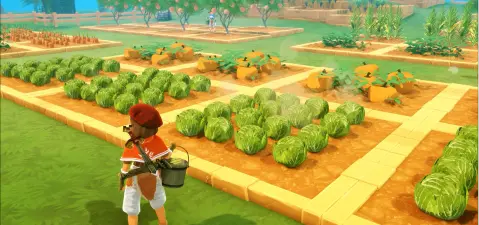 GETTING CREATIVE
Craftopia is a sandbox game with all kinds of ways to express yourself, and with our Craftopia server hosting services, you can sculpt the game exactly how you like it and bring in your very own community as well!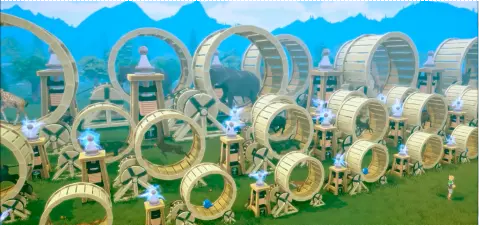 BUILDING A BETTER TOMORROW
Craftopia is all about improving your situation with the many tools available around you as you go on your adventures. With our Craftopia server hosting you'll be given the keys you need to unlock the full potential of this game with top-tier tech and an approachable, easy-to-use custom control panel.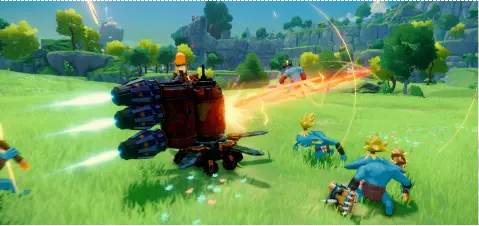 COMBAT READY
While Craftopia is a beautiful game full of vibrant life, sometimes that vibrant life has a penchant for aggression. When you're in a do-or-die showdown with some of the dangerous creatures lurking around, we're here to ensure your server runs smoothly so you can focus on your in-game health and not the health of your server.
Our goal here at BisectHosting is to provide top-quality server hosting services and to make server hosting accessible for all users. Just ask our customers!
"Nice"
Having south american servers is nice, which is something not all services provide.

I also really enjoyed the control panel for the server I'm using. There is no lag when editing or navigating through files, and it's really great.

Apart from that, the overall experience has been very good, and I've zero complaints.
"Smooth Running Server"
Haven't had an issue yet with my BMC3 server for 5 other people and has run smoothly since inception. I have used other platforms before but haven't had the in depth capability to personalize server settings and control coding and mods. More servers to come!!

Even got my free stickers!
"You can't ask for a better server…"
You can't ask for a better server hosting website. I've tried them all and bisect is where it's at. The server hub is very easy to use and learn and if you can't figure it out they have videos on YouTube under the website name where you can learn it in a quick simple video.
Frequently Asked Questions
Click on a question for detailed info.
DO CRAFTOPIA SERVERS OFFER DDOS PROTECTION?
HOW LONG DOES IT TAKE FOR SUPPORT TO RESPOND?
HOW LONG DOES IT TAKE TO GET MY CRAFTOPIA SERVER STARTED?
WILL I NEED TO UPDATE MY SERVER WITH GAME UPDATES?
WILL I NEED TO PAY FOR SERVER BACKUPS?
Let our experts pick the right plan for you
Choose your hosting