Assetto Corsa Server Hosting
Getting behind the wheel in Assetto Corsa takes courage, and to get to the top, you'll need the drive to drive with the best of them. Whether you're just starting your sim racing journey or looking to show off your skills, our Assetto Corsa server hosting services can help by bringing you and your community onto the right track.

If you're looking for a lag-free environment to test your racing skills, we're here to help, and our around-the-clock support staff (the best pit crew around), are too!

Let the experts help you pick a plan!
OUR features
Instant Setup
Our Assetto Corsa dedicated servers are available the moment your first payment is processed, so you can get right to the racing.
24/7 ASSETTO CORSA SUPPORT
Every driver needs the right pit crew, and our
support staff
is here to help courtesy of our 24/7 live chat support.
ASSETTO CORSA DDOS PROTECTION
When racing you have to focus on much more than the road in front of you, so while you're sneaking into first, we'll watch your back with free DDOS protection on all Assetto Corsa dedicated servers.
Mod Support
Our custom control panel makes installing all the latest Assetto Corsa mods and modpacks a breeze while ensuring new server hosts have all the tools they need to get started.
Automated Updates
If you're not first, you're last, so we cover game updates the second they go live with automated game updates. That way you can focus on your racing lines and not your game version.
20+ INTERNATIONAL SERVER LOCATIONS
Performance is the name of the game when it comes to sim racing. To ensure you have the best possible experience with better connections and lower latency, we cover over 20 worldwide locations to set up your Assetto Corsa dedicated server!
Easy to manage
Our newly updated custom-built control panel makes the process of managing your Assetto Corsa dedicated server a breeze with intuitive menus, user-friendly resources, and easy-to-read graphics tracking all of the most important details right where you want them!
Friendly and professional support
At BisectHosting we take great pride in our team and our industry-standard levels of
support system
. So whether it's through live chat, our extensive knowledgebase, or support tickets, we're here to help!
24/7/365 SUPPORT
Our
support
team is available 24/7 any day of the week, and with an average wait time of just 15 minutes, you'll get the assistance you need right away.
THE RIGHT CREW
Our
support
staff are experts in game server hosting and can help with even the rare issues that may come up for Assetto Corsa servers. That way your pit stops are minimal and we can get you back on the road where you belong.
PERSONALIZED ASSISTANCE
Here at BisectHosting, we skip the automated messages, AI integration, and chatbots to bring you right to a capable human being from the very beginning.
Worldwide Server Hosting Locations
Click on a location for more detailed info.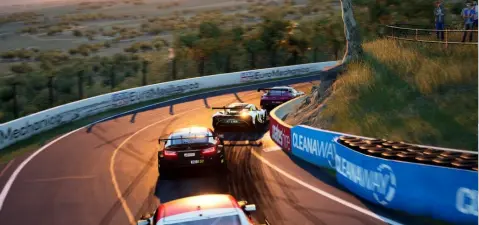 GETTING BEHIND THE WHEEL
Whether you're new to sim racing or the next Michael Schumacher in the making, our custom-built control panel, massive knowledgebase, and 24/7 support live chat mean that setting up your server and getting started is easier than ever.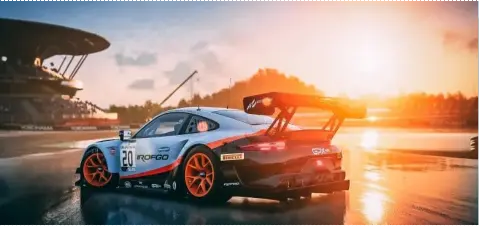 PASSING UP THE COMPETITION
In sim racing, every little detail matters, and that's exactly how we treat our Assetto Corsa server hosting services. With great tech and user-friendly resources, you'll only get the best of the best for your Assetto Corsa server to give you the edge you need on the track.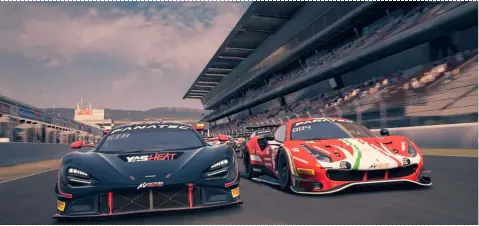 OUR PIT CREW IS ON STANDBY
Behind every great driver is a great pit crew, and ours is the best in the business! With 24/7 live chat support and a 15-minute average response time, we get you the support you need when you need it, and our hosting experts get the job done right the first time.
Here at BisectHosting, we strive to exceed your expectations on all fronts, and that standard extends to our Assetto Corsa dedicated server hosting.
"BisectHosting No. 1"
BisectHosting is one of the best hosts I've ever had and I've already had a few. The tickets were always answered in a very short time, even on weekends and public holidays! The service is outstanding and recommended.
"Quality Servers and Customer Service"
Quality servers with amazing ease of use and set up while allowing advanced configurations. All while having helpful tutorials and outstanding customer service to help you when you need it. I have been using Bisect Hosting for quite some time now, and have yet to be anything but pleased. 5 stars!
"Good Performance and AMAZING Customer Support"
I had some trouble with the server in the beginning with being new to modding mincecraft, The support team has been nothing but helpful and nice helping through the entire process and understanding how to get things goin or fixing things! They even helped me get my server running better with all the Mods we have installed! Would def recommend them to friends!
Frequently Asked Questions
Click on a question for detailed info.
HOW LONG DOES IT TAKE TO SET AN ASSETTO CORSA SERVER UP?
ARE ASSETTO CORSA DEDICATED SERVERS ALWAYS ONLINE?
DO ASSETTO CORSA DEDICATED SERVERS HAVE DDOS PROTECTION?
CAN I USE MODS ON ASSETTO CORSA SERVERS?
DO ASSETTO CORSA SERVERS COME WITH BACKUPS?
Let our experts pick the right plan for you
Choose your hosting