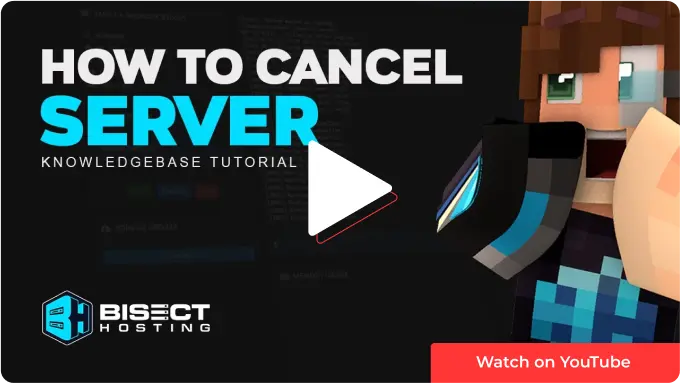 Summary
Canceling your BisectHosting server is a straightforward process. It is important to note that canceling a server will permanently delete all associated data, so back up any important information before proceeding. Before canceling your BisectHosting server, assessing your needs and evaluating whether another solution may better suit your requirements is a good idea. If you are experiencing any issues with your server, the BisectHosting support team can assist you in resolving the problem rather than canceling the server altogether. Submit a support ticket here.
---
Important: If you have a PayPal subscription set up for your server, make sure to cancel it on PayPal using the steps below to avoid any automatic charges.
There are two ways to do this, depending on what your PayPal account looks like:
1. Log in to your PayPal account.
2. Click Settings (gear icon) near the top of the page.
3. Click 'Payments'.
4. Click 'Manage pre-approved payments'.
5. Click 'Cancel' or 'Cancel automatic billing' and follow the instructions.

---
1. Log into your PayPal account
2. However over your name in the top right corner and click 'Account Settings'
3. On the left-hand side menu click 'Money, banks and cards'
4. Scroll down and click 'Set Automatic Payments'
5. Filter payments by 'Active'
6. Click on the payment you'd like to cancel.
7. Click 'Cancel'
We understand that sometimes, you no longer want your service for one reason or another. However, if that reason has anything to do with an issue you were having or our prices, we urge you to contact our support before requesting a cancellation as we are sure we will be able to work something out with you.
| | |
| --- | --- |
| Note | Please note per our TOS, if you are requesting an immediate cancellation within 3 days after placing your order you need to create a ticket to request a refund. |
---
| | |
| --- | --- |
| Note | If it has been more than 3 days since placing your order, we will not issue a refund. For this reason, we urge you to select the End of Billing Period cancellation type to avoid losing any time you paid for already.  |
How to cancel your server:
1. Log into the billing panel

here.



2. Click on Services on the top menu.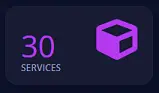 3.
 Select Active on the server you wish to cancel.


4.
 Click  Submit Cancellation.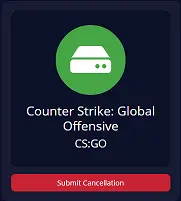 5.
 Provide the reason for canceling services. Then click a  Cancellation Type from the following two:

Immediate - 
your server will be canceled within 24 hours of the request.
End of Billing Period - your server will automatically be canceled after the current period is over. 




6. Select the  Submit Cancellation button to complete the request.




7. A confirmation page will appear and an email will be sent to you.