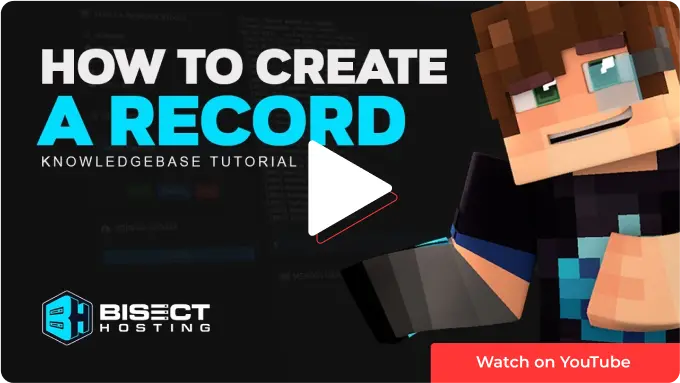 ---
Summary
Creating an A record for Minecraft is necessary for setting up a custom domain name to point to a Minecraft server. By creating an A record, the domain name can be associated with the server's IP address, making it easier for players to connect to the server. The guide below will walk server admins through the process using the billing panel. Once the A record is applied, players can connect to the Minecraft server using the custom domain name. For Budget Minecraft servers without a dedicated IP, go here to create an SRV record instead.
| | |
| --- | --- |
| Note | To connect to a server using a domain, or a subdomain, you must create an A Record. Please note that this is only if your server has a dedicated IP. If your server does not have a dedicated IP like our Budget Minecraft Servers, you must create an SRV record instead. Please see that tutorial here. Please remember that it might take a while to start working after this tutorial due to DNS needing to update. |

How to create a record for Minecraft in the billing panel:
1. Log in to the BisectHosting Billing panel.

2. Select Domains, then My Domains.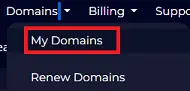 3. Select a domain to use for the A Record. 4. Under Manage, click DNS Management. 5. Click Add A New A Record.




6. Specify the hostname prefix or use a "@" to specify no hostname.
Example: "play.mybisectserver.com" OR "@.mybisectserver.com" 7. Add the IP address of the server that will be linked. 8. Add 14400 for the TTL. (You can use other values if you know how to use TTL).




9. Click Add Record.