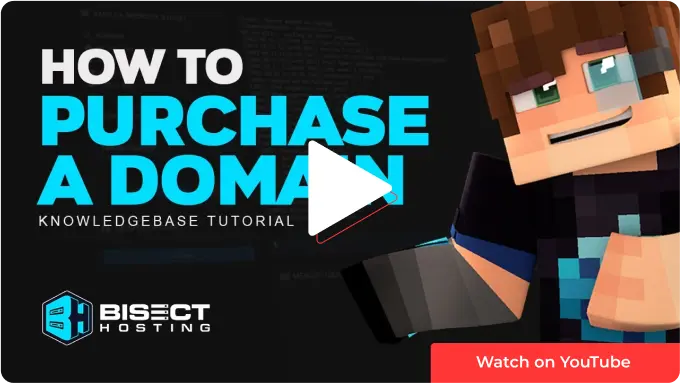 ---
Summary
A custom domain name can provide numerous benefits if you're running a game server. It makes it easier for players to find and remember your server's address when set to reflect your game's or community's name. It can also lend a sense of professionalism and legitimacy to your server, making it more appealing to potential players. Investing in a custom domain can be wise for anyone looking to establish a long-term and successful game server. Learn more about setting up your domains here.

How to purchase a custom domain:
1. Log in to the BisectHosting Client panel.

2. Select Domains, then Register a New Domain.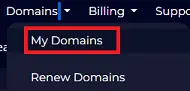 3. Search for a domain that is available. (Make sure the domain ends in either .com, .net, etc.)



4. Click Add to Cart then Checkout.




5. Choose one or more of the following addons:
       DNS Management (enable if your planning on using it for a Minecraft server)
       ID Protection




6. Click Continue then checkout to complete the purchase.

Note

If you wish to point your newly purchased domain to a Minecraft server, choose from one of the following tutorials:


             Servers w/ a Dedicated IP -

[click here]


             Servers w/o a Dedicated IP - [click here]