Purpose of Sub-Users:
Sub-Accounts allow you to grant users to manage/create tickets, pay invoices, and any other owner related actions. It's vital to use sub-accounts instead of giving your account information to that user. By creating a sub-account, you are creating a new account, therefore you'll have to give this person the password after completing the following steps:

---
How to Create a Sub-User:
1. Log in to your billing panel here.

2. Choose the Account Settings dropdown menu and select User Management.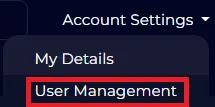 3. In the Invite New User field, type the email of the user being added. 




4. Either select All Permissions or choose which permissions are given with the Choose Permissions button.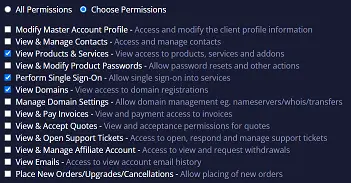 5. Select the Send Invite button. 




6. Once the invite is accepted, all permissions can be changed with the Manage permissions button.