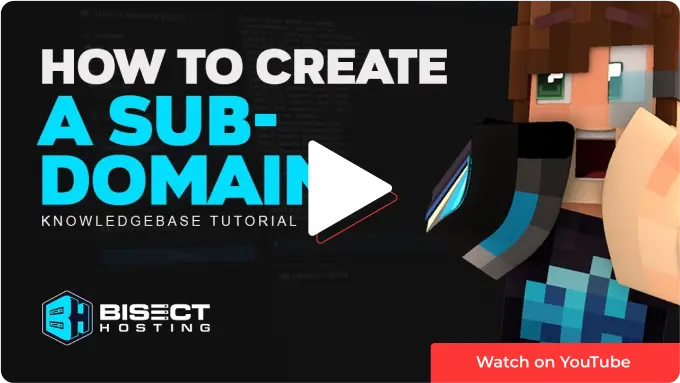 ---
Summary
Creating a free sub-domain can be a great option to personalize your server IP but wait to invest in a domain name. A sub-domain is essentially a domain that's part of a larger domain and can be used to personalize a server IP without purchasing a domain name. Remember that while a free sub-domain can be a great way to get started, there may be better options in the long run if you want to build a professional online presence. BisectHosting offers custom sub-domains/domains for $12.99/year. Check it out here.

How to create a free sub-domain for your server:
1. Log in to the BisectHosting Premium or Budget Panel.

2. Change the Sub-Domain option to whatever you desire.




3. Select one of the domain extensions from the list.




4. Click Save.


Note
Sub-domains can sometimes take up to 2-3 hours for DNS to update. Please

create a ticket

if it is not working after 3 hours or more.