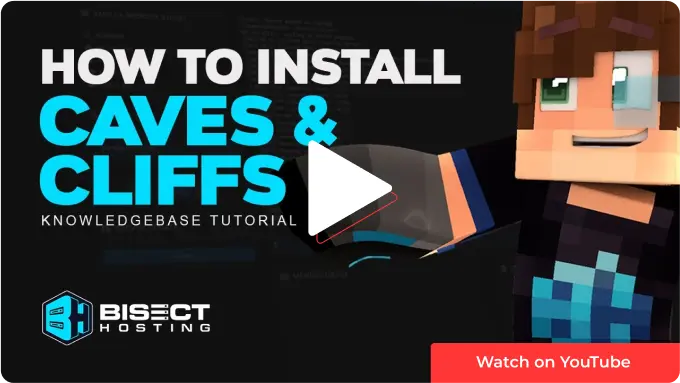 ---
Summary
The 1.17 cave generation datapack introduces several vital features to transform players' exploration of Minecraft's underground environment. One of the most notable changes is the addition of new cave types, including cheese caves, spaghetti caves, and noodle caves. These new cave types add variety and visual interest to the underground landscape, making cave exploration more exciting and engaging.
| | |
| --- | --- |
| Note | This data pack can be very buggy. We are not responsible for world corruption, lag, or server faults that may occur when using this pre-released data pack. We highly recommend you use it with caution.  |
---
| | |
| --- | --- |
| Note | Only newly generated areas of the world will be affected. For this reason, it's best to start with a brand new world. |

How to install the 1.17 cave generation data pack on your server
1. Log in to the BisectHosting Premium or Budget panel.

2. If you haven't already, update your server to 1.17 Part 1.

3. Download the 1.17 cave generation data pack from here.




4. In the control panel, select File Manager.




5. Open the world folder you have currently loaded.




6. Open the /datapacks folder.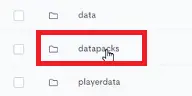 7. Click Upload and drag-and-drop the datapack downloaded in step 3 to dropbox.




8. Open the /region folder within the world directory.



9. Select ALL and click Delete to remove pre-loaded chunks.




10. Restart your server.