---
Summary
CurseForge is a popular tool for installing mods and addons onto games like Minecraft. The CurseForge Launcher has modpacks available for selection, in addition to allowing users to freely add new mods or delete them from packs. Users can also choose how much ram to allocate for their Minecraft client, it's recommended that most modpacks allocate at least 8 Gigabytes (8000 Megabytes).

How to Allocate More Ram in the CurseForge Launcher
1. From the CurseForge launcher, choose the Settings button in the bottom left corner.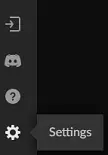 2. Under Game Specific, choose Minecraft.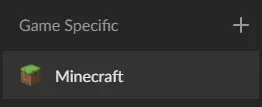 3. Under Allocated Memory, move the slider to the desired amount.