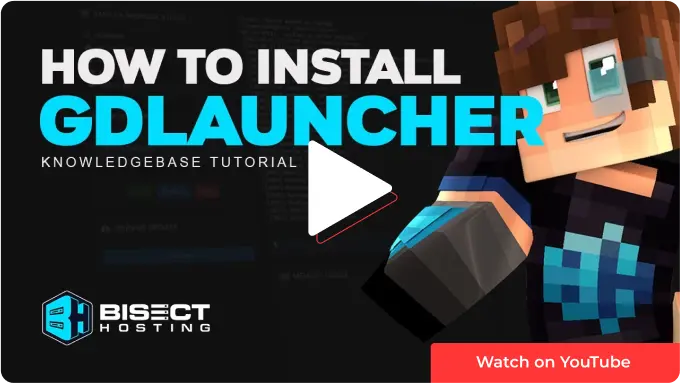 | | |
| --- | --- |
| Note | You will need to have Java 8 (64-bit) installed on your system before proceeding with this tutorial. You can install java here. |
How to install the GDLauncher on your desktop
1. Download the launcher from here.

2. Launch the downloaded GDLauncher file.

3. Read carefully through the prompts.

4. Select Manual or Automatic java selection when prompted.
| | |
| --- | --- |
| Note | We recommend that you assign at least 4096MB (4GB) of RAM to the launcher. Some bigger modpacks might require as much as 6-8GB of RAM. |
How to install a modpack on the GDLauncher
1. Launch GDLauncher if you haven't already.



2. Click the + button in the bottom left hand corner, then select from the following options:
        Create Instance - Allows you to create an instance of Vanilla, Forge, or Fabric.
        Browse Modpacks - Browse already created modpacks to download.
        Import Instance - Import a zipped folder containing modpack contents.




3. For our example, we will be using the Browse Modpack feature. Browse modpacks through categories or versions then click Download Latest.

4. Click on the instance to play.