When prompted with a login screen that looks like the one below, you'll need to use your BisectHosting main/billing account login information.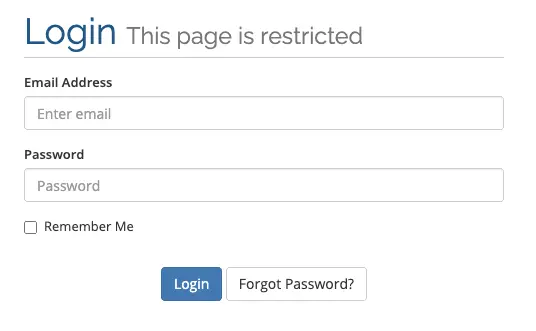 Logging into your main/billing account is required to:
- Create a support ticket
- View your existing support tickets
- View and pay your invoices
- Order new services

How to access your main/billing account:
1. The email address and password for your main/billing account are the ones you used when purchasing your services.
Note: This is not the same as your server control panel login.
Note: Click Forget Password? if you cannot remember your password.
Note: If you still can't access your account after using the Forget Password feature, contact our support team at [email protected] and we'll help you get back into your account after some verification steps.

2. Click Login.