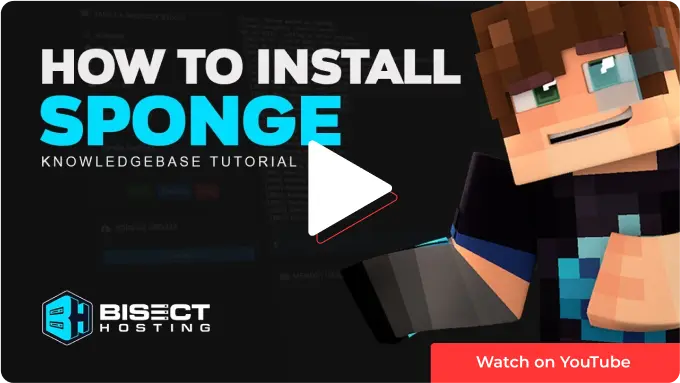 ---
Summary
Forge is a modding platform for the popular video game Minecraft. It allows players to install custom mods that can add new features, gameplay mechanics, or content to the game. Sponge allows users to install more plugins for their server, however, it will require plugins made for SpongeForge, and will not be able to run Craftbukkit or Spigot plugins.
| | |
| --- | --- |
| Note | SpongeForge is required if you want to use Sponge plugins on your server. |
---
| | |
| --- | --- |
| Note | SpongeForge is not available for all Minecraft versions. Craftbukkit/Spigot plugins will not work on SpongeForge. |

How to install Sponge
1. Download Sponge Forge here. (Make sure you download the correct version depending on what Forge you use)




2. Log in to the BisectHosting Premium or Budget panel.

3. Click File Manager.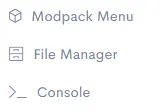 4. Open the mods folder.




5. Upload the SpongeForge jar file in the mods folder.





6. Restart your server.


Note
Once SpongeForge is successfully installed, you can install Sponge plugins using

this

tutorial.
---
| | |
| --- | --- |
| Note | When starting your server, SpongeForge may have a conflict with a popular mod known as Foamfix. Therefore, your server may crash and fail to boot up. Follow the tutorial below to allow Foamfix and SpongeForge to run simultaneously. |
How to fix the Foamfix startup error
1. Log in to the BisectHosting Premium or Budget panel.

2. Open the config folder.




3. Click Edit on the foamfix.cfg file.




4. Change the optimizedBlockPos and patchChunkSerialization to false.
        optimizedBlockPos=false
        patchChunkSerialization=false




5. Click Save and close.




6. Start your server.