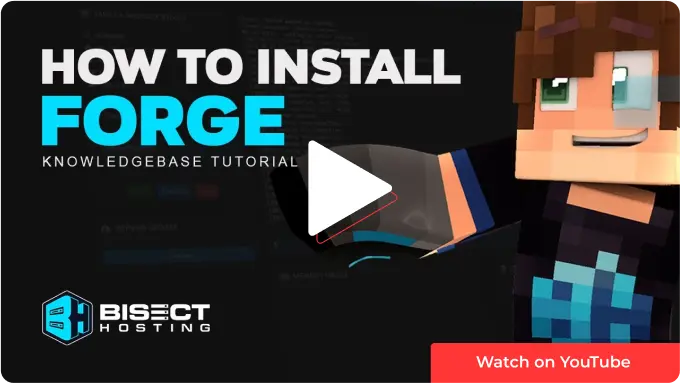 | | |
| --- | --- |
| Note | Only Premium servers can automate the Forge installation process using the Jar Menu. If you have a Budget server, you can either purchase the Advanced Support Addon to unlock the auto-installer or install Forge manually using the instructions below (How to install Forge manually). |
How to install Forge using the Jar Menu
1. Log in to your BisectHosting Control panel.

2. Locate and click the Open Jar Menu button.




3. Click Forge.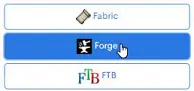 4. Select the desired Forge version. We recommend selecting the Recommended edition of the Minecraft version you want.




5. Click Save at the bottom.




6. Click Restart and BisectHosting will automatically install all the necessary files on your server.


---
How to install Forge manually
1. Find the desire Forge version by clicking here.

2. Click the Installer button to download the Installer.




3. Once downloaded, double-click the program.




4. Select the Install server option on the installer. Change the directly using the ... button to an empty folder on your desktop.





5. Click OK to begin the installation process. This will populate the folder you specified with all the contents needed for running on a server.




6. Once the installer is finished, open the folder and rename the forge-<MC Version><Forge Version>.jar file to custom.jar 




7. Select all contents of the folder, then compress by right-clicking and selecting Send to>Compressed (zipped) folder.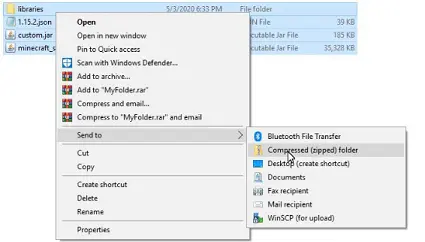 8. Log in to your BisectHosting control panel.

9. Select File Manager, then Upload.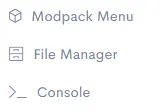 10. Drag and drop the zipped folder into the dropbox. Wait until upload is completed, then close the panel.




11. Find the zipped folder on your control panels File Manager, then select it. At the top, click More, then Unarchive.





12. In the control panel homepage, select Open Jar Menu.




13. Select Custom, then Custom.jar.





14. Click Save and Restart your server.