What is MC Models?
MC Models is a revolutionary new marketplace that meticulously vets all of its creators to ensure you get the highest quality assets for your Minecraft server. MC Models was created by a group of server owners who wanted high-quality models without joining random Discord servers trying to find the best creators in the Minecraft community.

MC Models aims to make a safe, quality-driven platform where creators can display, sell, and share their work with other community members. Whether you are looking to buy models to improve your server or you are looking to share your creations with the world, MC Models will bring satisfaction and quality to the forefront. 

What can MC Models do for a Minecraft Server?



MC Models allows server owners to add cosmetics, items, tools, mobs, schematics, and many more features for an affordable price.

MC Models also has a rating system for every model and texture, allowing customers to easily compare different models and textures before deciding which one to purchase. MC Models is an excellent resource for anyone to make their Minecraft server stand out.

What can MC Models do for a model creator?



MC Models will bring your creations to a large audience, allowing your product more exposure. This will allow you the freedom to focus on the creative aspect of modeling and allow us to showcase your creations to thousands of potential customers. MC Models is the perfect place to enable Minecraft modelers to make money selling their creations!

How can models be added to a server?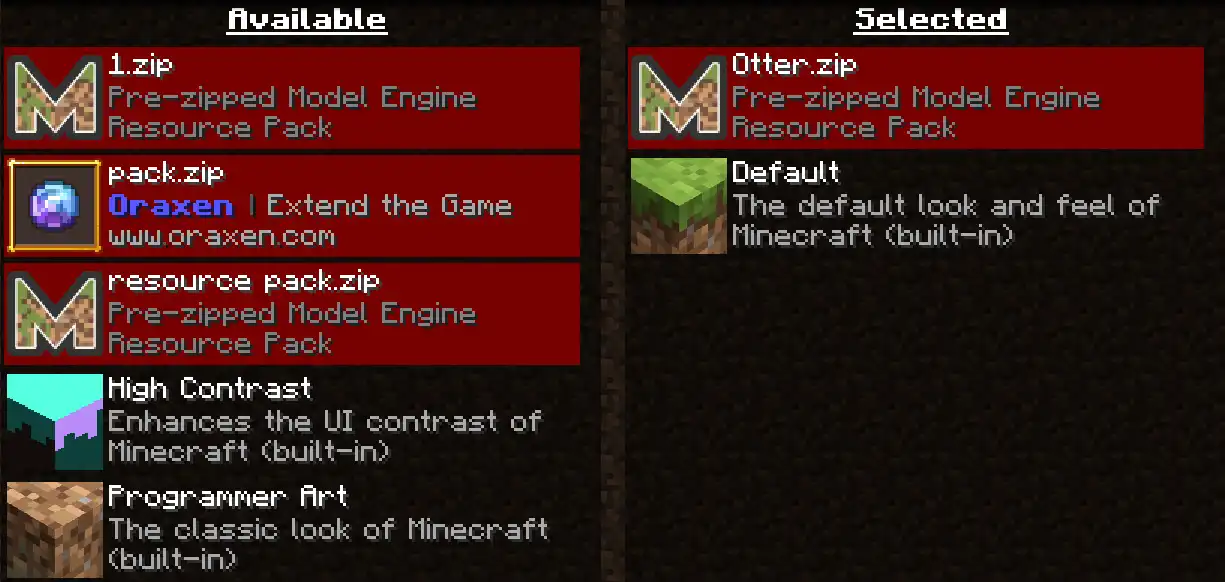 A resource pack is needed to bring the creations to life in Minecraft. A resource pack in Minecraft is a package of files that can be used to customize the game. It allows players to add custom model data to change the appearance of items, entities, and various other aspects of the game.

With resource packs, you can make changes to the textures, sounds, animation, and other features allowing players to customize the feel of their Minecraft world, making it truly unique.