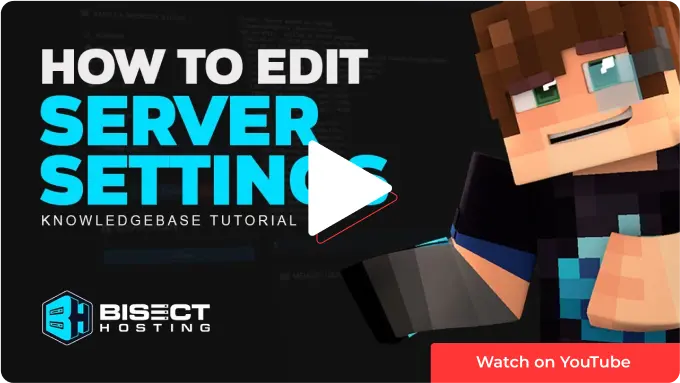 ---
Summary
Accessing and editing Minecraft Bedrock server settings allows control of various aspects of the server, such as game rules, player behavior, and world generation. Adjusting these settings creates a unique gameplay experience tailored to preferences or the community's needs. Having access to and being able to edit Bedrock server settings gives greater control and flexibility over server gameplay and performance, ultimately enhancing the overall server experience.

| | |
| --- | --- |
| Note | Learn about Minecraft Bedrock server settings here. |

How to Edit Server Settings on a Minecraft Bedrock Server
1. Log in to the BisectHosting Games panel.

2. Stop the server.




3. Go to the Files tab.




4. Open server.properties for editing.




5. Modify the settings as desired.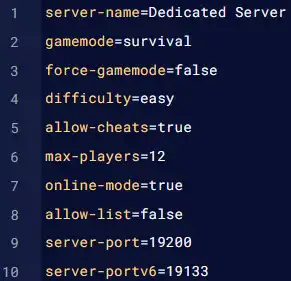 6. Choose the Save Content button on the lower right.




7. Start the server.