---
Summary
Adding a Steam Workshop Collection to a Garry's Mod server provides access to various new mods, addons, and custom content. Steam Workshop Collections make it easy for server owners to add new content to their servers, as they can quickly and easily subscribe to a collection of mods and addons. It can save time and effort compared to manually installing individually, ensuring that all players use the same content and preventing compatibility issues. 

How to add a Steam Workshop Collection to a Garry's Mod Server
1. A Steam URL is needed for this tutorial. Choose View>Settings>Interface>Display Web Address Bars When Available.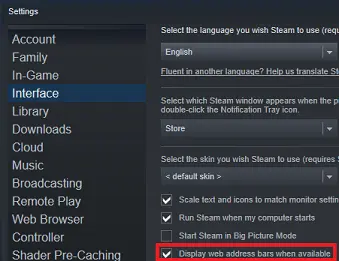 2. Choose a Steam Collection or create one with the blue Create Collection button.




3. In the Steam Collection URL, select the numbers at the end of the URL.



4. Log in to the BisectHosting Games panel.

5. Stop the server.




6. Go to the Startup tab.




7. In the Workshop ID panel, paste the numbers copied from step 3. 




8. Start the server.