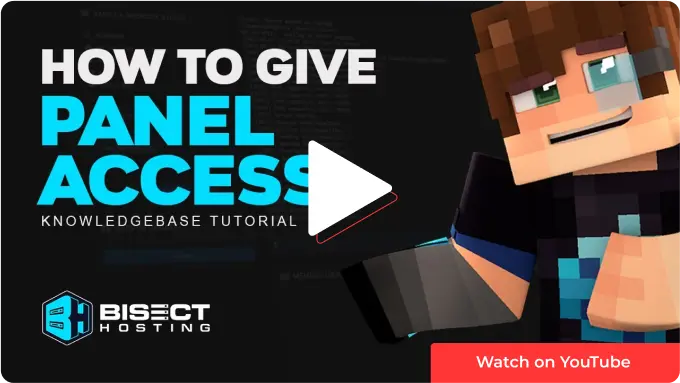 Accessing and managing your server is very easy using the Multicraft panel.
There are three main Multicraft panels depending on the server you purchased:
Premium - For our Premium Minecraft servers.
Budget - For our Budget Minecraft servers.
Bedrock - For our Bedrock servers.
---
How to access your Multicraft panel
1. Open a web browser and go to https://bisecthosting.com

2. In the top right corner, click Control Panels. Click on the panel that matches the server you purchased.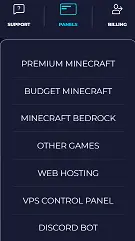 3. Log in using your username and password that were sent to your email.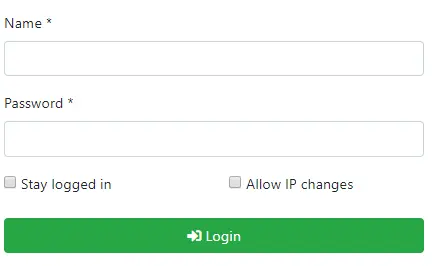 4. Click Login.


| | |
| --- | --- |
| Note | Your username and password are different from your billing panel login. |
---
| | |
| --- | --- |
| Note | We recommend changing your password after your first login. |

What if I can't find the email with my login?
1. Log into the billing panel here.

2. At the top right corner, click Account Settings. Then click Emails Sent.



3. Look for an email labeled, "Your BisectHosting <server type> Minecraft Server Information." Click View Message.




4. A panel will appear with your username and password.