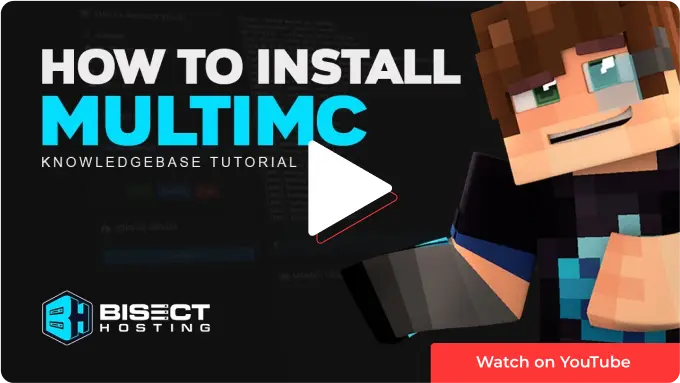 ---
How to install the MultiMC Launcher on your desktop
1. Download MultiMC here.



2. Open the zipped folder (mmc-stable-win32.zip) and launch the MultiMC application.




3. When prompted, change extraction location to your desktop (This will create another folder labeled MultiMC)

4. Open the MultiMC folder and launch the MultiMC.exe application.





5. Select the desired language then click Next.




6. Select the desired Java instance and memory allocation. (We recommend allocating at least 4096MB (4GB) of RAM or more). ---
How to install modpacks on the MultiMC Launcher
1. Open the MultiMC launcher.

2. Download your modpack of choice from CurseForge or other modpack websites.




3. Drag and drop the zipped modpack onto the MultiMC folder on your desktop.




4. On the MultiMC launcher, click Add Instance.




5. Select Import from zip then Browse. 





6. Click the zipped modpack folder then Open.




7. Click Ok to begin the installation process.




8. Click the modpack instance to launch.


---
| | |
| --- | --- |
| Note | Make sure to set the maximum allocated RAM to at least 4096MB (4GB) or higher when playing modpacks. |
---
| | |
| --- | --- |
| Note | You will need to login to the launcher using your Microsoft/Mojang account information. Login by selecting Profiles>Manage Accounts then click Add. |