Summary 
The MultiMC Launcher is a versatile and user-friendly tool designed for managing and launching Minecraft instances. With its intuitive interface, players can create and organize multiple Minecraft installations, each with distinct mods, resource packs, and configurations. The MultiMC Launcher simplifies the process of experimenting with different mod setups and versions, offering a convenient way to customize and optimize the Minecraft experience.
| | |
| --- | --- |
| Note | Set the maximum allocated RAM to at least 4096MB (4GB) or higher when playing with modpacks. Follow this tutorial to learn how to. |

How to Install the MultiMC Launcher
1. Download MultiMC here.



2. Extract the downloaded file and launch MultiMC.



3. Choose the desired language then click Next.




4. Select the desired Java version and memory allocation then click Next.





5. Read the prompt carefully then click Finish.


---
How to Install Modpacks on the MultiMC Launcher
1. Open the MultiMC launcher.



2. Click Add Instance.




3. Select the desired instance.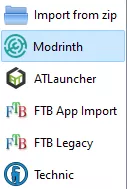 4. Enter the required details and select the desired modpack and version.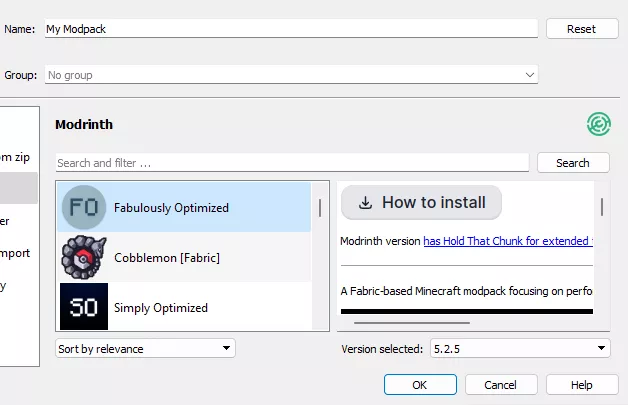 5. Click Ok.




6. Wait for the installation to finish.




7. Launch the new instance to start playing.


---
How to Add a Minecraft Account to the MultiMC Launcher
1. Open the MultiMC launcher.



2. Under the Profiles tab on the upper right, select Manage Accounts.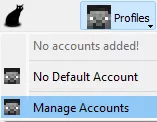 3. Click Add Microsoft/Add Mojang on the upper-right and log in with the Minecraft account.