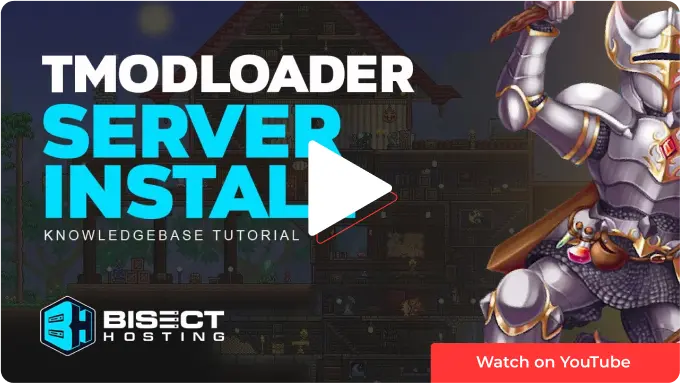 ---
Summary
Terraria is an action-adventure game set in an open world with enemies that evolve as you progress. Players returning to Terraria looking for variety in the form of mods must first install the game's popular modding program tModLoader. The mod loader has continuously developed alongside Terraria, receiving numerous updates to maintain compatibility with specific game versions.
| | |
| --- | --- |
| Note | To save all the files on the server, download a backup from the backup tab. All files will be deleted on the server during this tutorial. |

How to Install tModLoader on a Terraria Server
1. Log in to the BisectHosting Games panel.

2. Stop the server.




3. Under Currently Hosting, choose the dropdown menu and select tModLoader 1.4.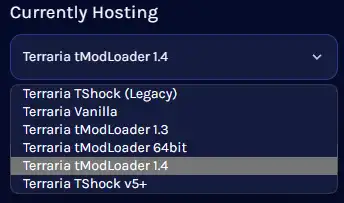 4. Select Delete current files and reinstall (Fresh Install) from the dropdown menu.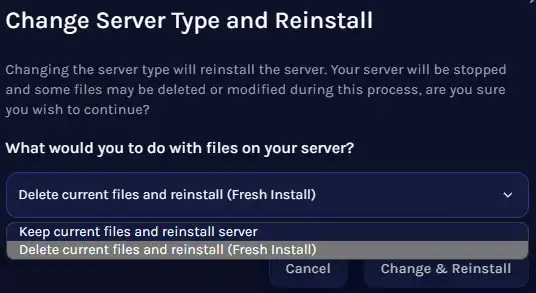 | | |
| --- | --- |
| Note | Back up any files locally to not lose any necessary files. |

5. Press the Change and Reinstall button.