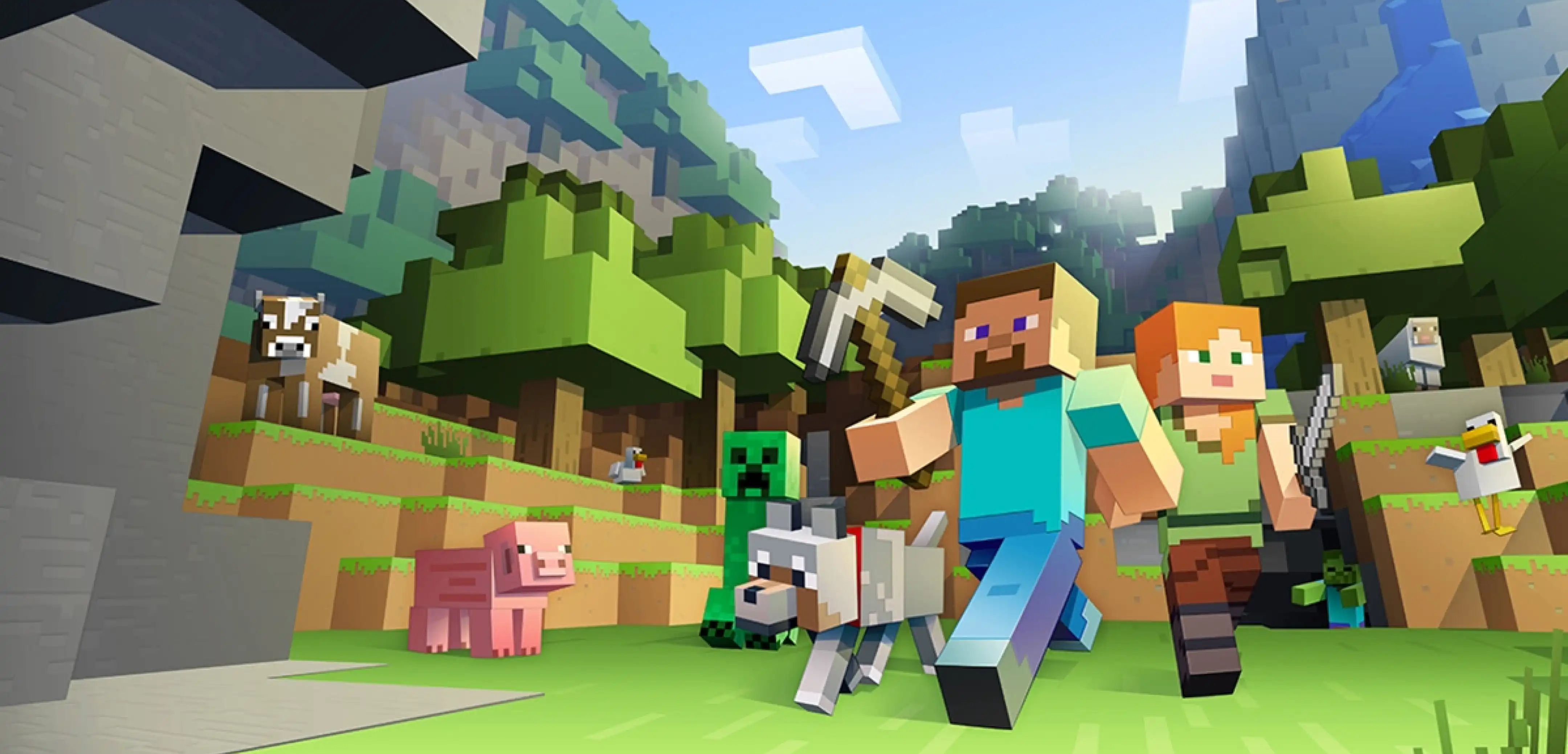 Minecraft
Five Must Try Fantasy Modpacks for Minecraft
From a tale set in medieval times to a story of swords and magic, there is nothing better than escaping into a world of fantasy. So much so, fans of the genre have gone above and beyond to create modpacks that do just that! Come along and experience an in-game isekai because today we are looking at five fantasy modpacks that are an absolute must try.
First on our list is the most magical of them all, All the Magic Spellbound. This entry into the famous All the Mods series does just as the title suggests and provides an experience consisting purely of magic mods. That means no tech or warriors! Only Wizards, witches, and Eldritch Knights are welcome here.
Take to the sky with the magical powers of flight and explore Minecraft in a High Fantasy setting like never before. Blood magic, mystical dimensions, and alchemy galore!
Bringing the level of fantasy back down to that of Medieval Times, we have Medieval Minecraft Forge. A fantasy modpack focused on medieval civilizations, RPG elements, and adventure in a fantasy setting. That's not to mention the magic and survival systems!
Build your kingdom, explore ten other civilizations, and take on mystical bosses as you level up. There are over three hundred mods to unpack, so expect quite the extensive medieval quest!
Are you a fan of struggling to make it through each passing night, hiding as passing dragons nearly spot you from overhead, and dying a lot? Then this fantasy modpack might be just right! RLCraft drops the player into a world of hardcore survival. One where nothing comes easy but in turn makes succeeding all the more rewarding.
Can you survive the Dark Souls of Minecraft Fantasy modpacks?
What's a fantasy adventure without a good story? Mineshaft & Monsters asked just that! Fourth on our list is a fantasy modpack that spares no effort in providing an immersive and extensive narrative through quests. This includes custom-made factions and reputations that can be gained with each of them.
Don't take our word for it, however. This hand-crafted fantasy tale offers a trailer found above showing off its extensive world and bosses.
There is nothing more iconic in fantasy than slaying dragons, and thankfully, we have one final fantasy modpack for just that. World of Dragons is an MMORPG-style adventure focusing on leveling up and becoming stronger. The further one ventures from spawn, the more challenging the world and its dragons become.
Using technology and magic, take on the dragons, work alongside village lords, and call upon your friends for this a fantasy MMORPG that will be tough to handle alone.
A Scroll's End
Our list has come to a close, but I hope it has provided a few ideas for which modpack to enjoy next. Be it with friends or going in solo, may your quest as a fantasy hero bring riches and glory. Unless you are playing as the villain, of course, which I certainly hope is not so!
Until Next Time,
BisectHosting =)
Are these five modpacks multiplayer compatible?
They are indeed!
Play all five of these modpacks and many more with BisectHosting today. Your Minecraft server is just a few steps away!
---
Looking to create your own gaming server? It only takes a few minutes.
You Might Also Like
---
Join our Discord!
---
20,000+ Members & Growing!
Join our
DISCORD
Start your Minecraft server
Looking to create your own gaming server? It only takes a few minutes.
What do you think?
0 Responses
It's Okay
Perfect
Loved it!