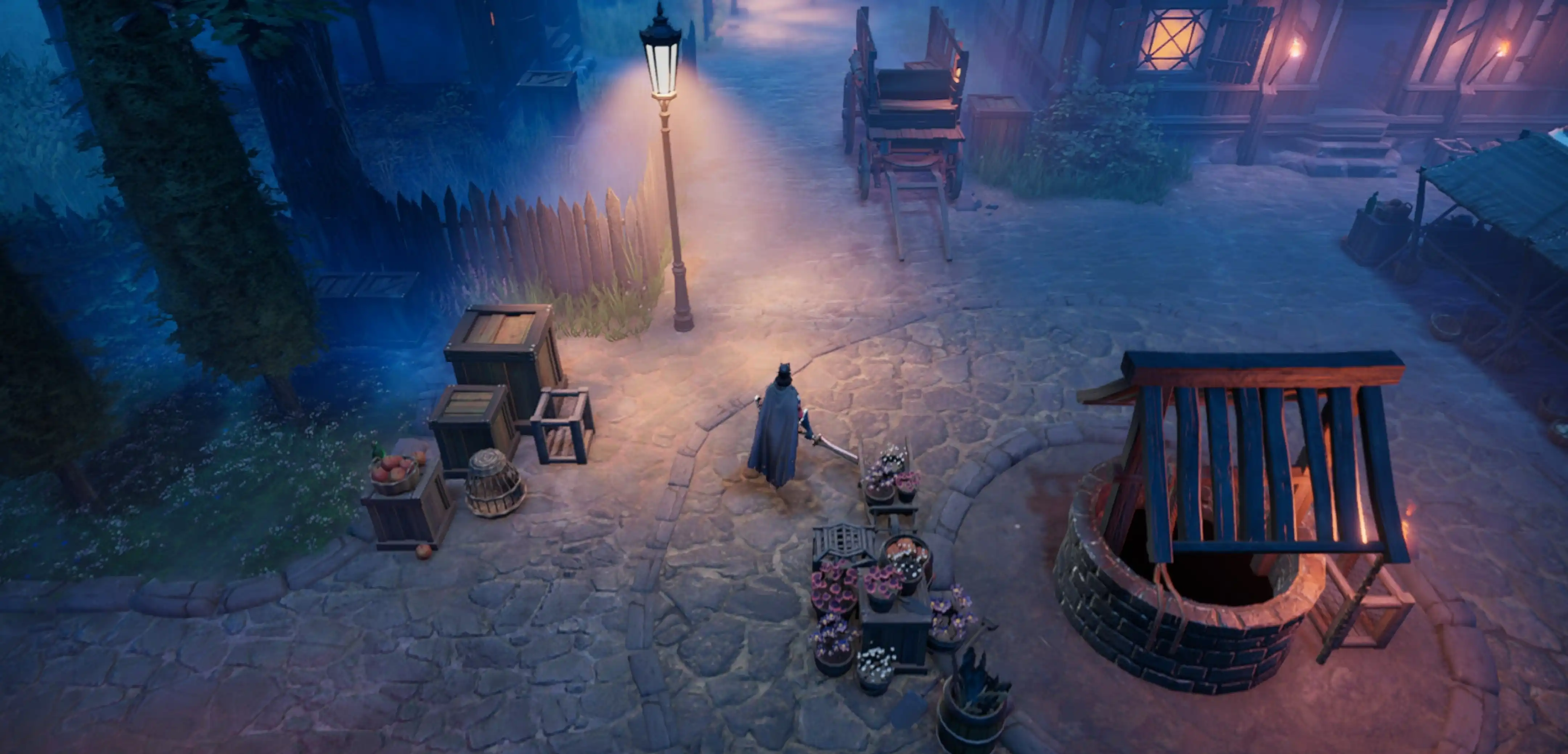 V Rising
V Rising Mutant Grease Farming Guide
Mutant Grease in V Rising is an essential resource to craft several different important items, including a consumable that increases the blood quality of a prisoner. Here we'll cover the best ways to farm Mutant Grease, including which creatures drop it, and even a way to passively farm it in your castle.
Farming Mutant Grease in V Rising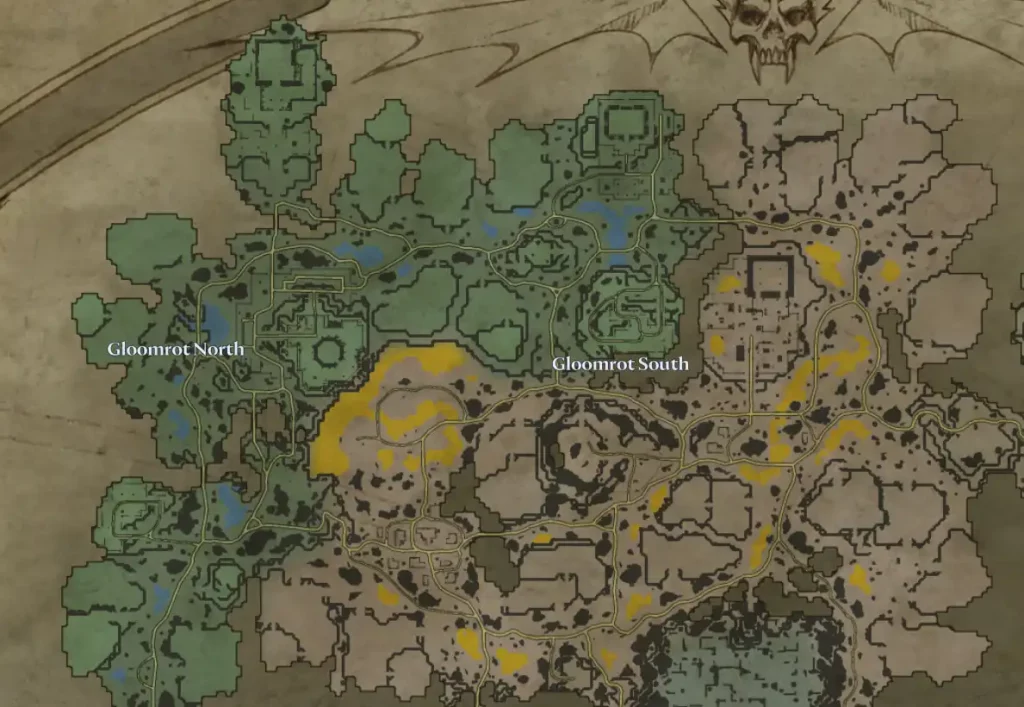 For the best chance to farm Mutant Grease, you'll want to travel to 
Gloomrot South
and kill
Mutated
creatures. The creatures you should be looking for are the following:
Mutated Bear
Mutated Deer
Mutated Moose
Mutated Rat
Mutated Wolf
But prepare for a fight if you encounter one of these Mutated enemies. The Mutated Wolf, in particular, is typically level 70, while the Mutated Bear is usually level 74.
How to Passively Farm Mutant Grease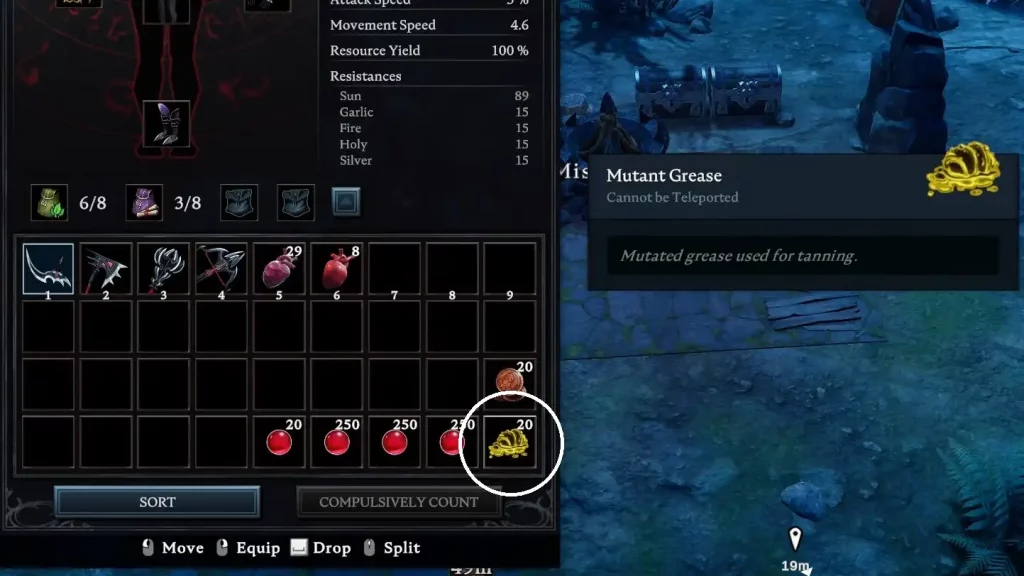 Aside from traveling to
Gloomrot
whenever you need Mutant Grease, you can auto-farm this resource in your castle. You can achieve this goal by placing Tombs and Vermin Nests in a confined room. Your
Servants
should also be in the same room, where they'll kill the spawned mobs from the Vermin Nests. Unlock the Vermin Nest by completing the
Fortify
quest. Building one requires
360x Stone
and
80x Bone
.
Mutant Grease Crafting Recipes
At the time of writing, vampires can use Mutant Grease in V Rising to craft different items. These craftable items and their recipes are as follows:
Pristine Leather: Use 20x Mutant Grease and 20x Pristine Hide at the Tannery
Irradiant Gruel: Use 20x Plague Brier and 20x Mutant Grease at the Alchemy Table
Spiderling: Use 16x Mutant Grease and 1x Fish Bone at the Vermin Nest
The Pristine Leather is a valuable material for crafting end-game items, including the Dawnthorn armor set. Craft and use the Irradiant Gruel to increase a prisoner's blood quality by 1% to 2%. Finally, summon 6x Spiderling using the recipe mentioned above at the Vermin Nest if you're farming
Silkworm
.
---
Looking to create your own gaming server? It only takes a few minutes.
You Might Also Like
---
Join our Discord!
---
20,000+ Members & Growing!
Join our
DISCORD
Start your V Rising server
Looking to create your own gaming server? It only takes a few minutes.
What do you think?
0 Responses
It's Okay
Perfect
Loved it!