 Other
Smalland Survival Guide: Important Tips & Tricks for Beginners
A new player entering the world of Smalland can get pretty overwhelmed fast. The large florae, giant insects, and quest for survival put players right into the fray from the very beginning. But don't worry, we're here to help. Here in our Smalland Survival Guide, we'll break down how the game works and some tips and tricks that can help you survive to tomorrow.
What Is Smalland?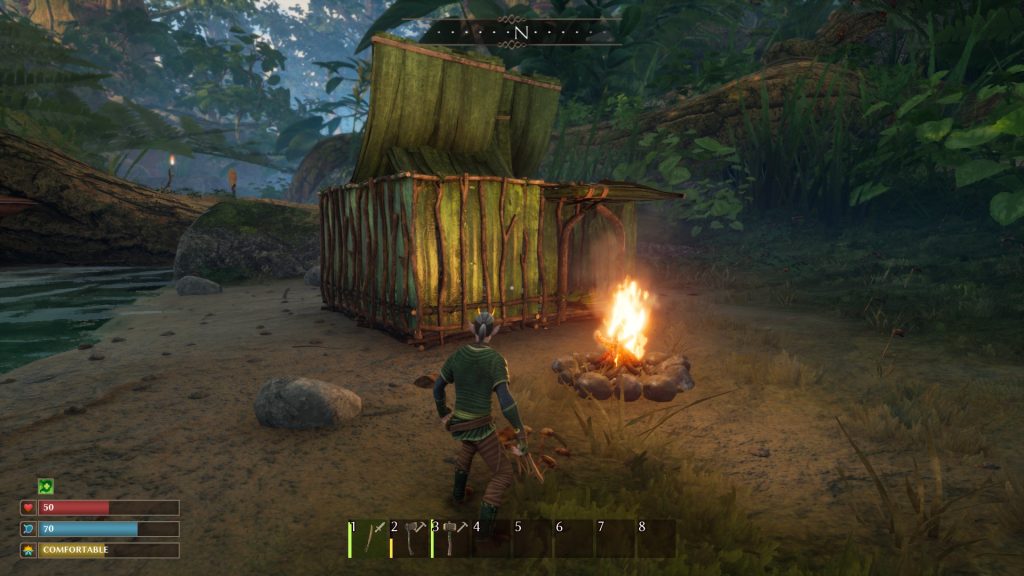 Smalland
is a survival game that places players in the vast "Land of the Small." Here, you're on an urgent mission as you brave the many dangers of different biomes. As a small yet brave Vanguard, players traverse puddles the size of lakes, trees as tall as skyscrapers, and pass through stones as large as boulders, all in the effort to gain knowledge and uncover lore from different NPCs scattered across places like forests, swamps, and ruins. Along the way, players must find, craft, and utilize resources to fight enemies, craft armor sets, build communities, and above all else, stay alive. Smalland can be played as a single-player game or you can join with up to 10 friends in online multiplayer.
Smalland Survival Guide: Tips & Tricks For Beginners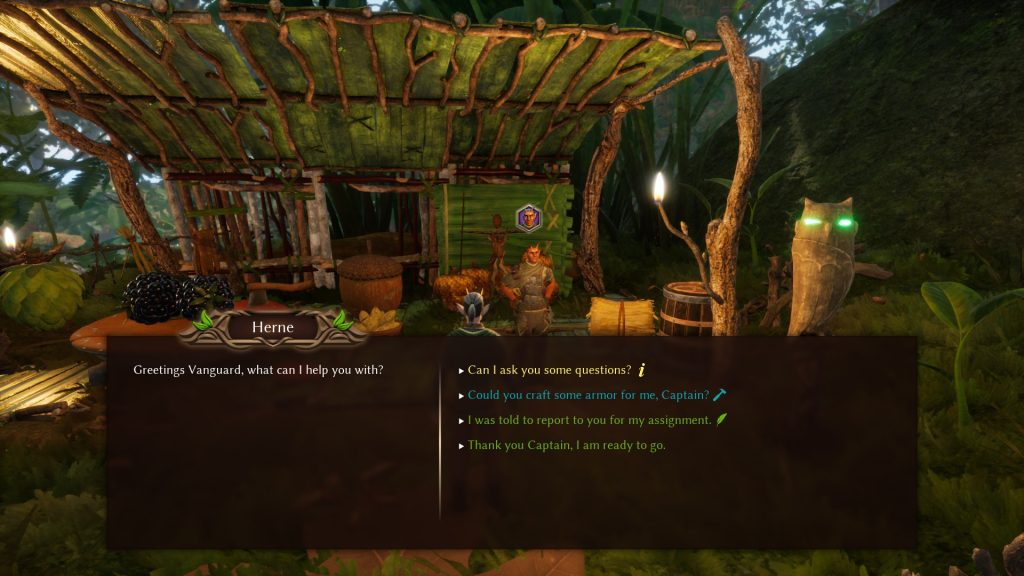 Danger lurks around every corner in the world of the smallfolk, but you can make your time playing Smalland a little less nerve-wracking with our tips and tricks below!
Craft the Wood Sword ASAP!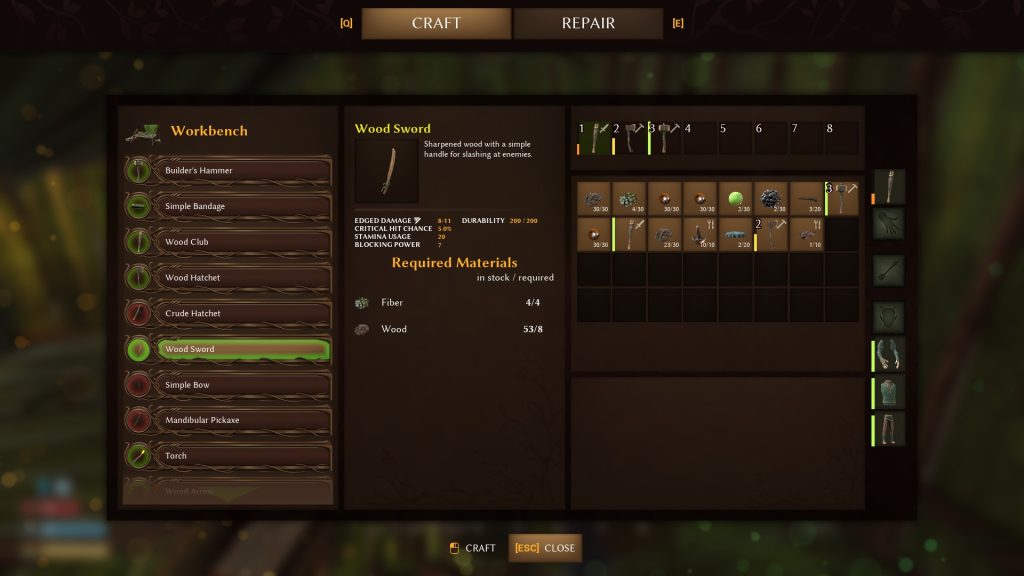 Unless you want to go from the beginning of the game to the end with nothing but the fists of your Vanguard, you should equip your character with the Wood Sword as soon as possible. As a new player, you should have access to the materials needed to craft this early-game weapon almost immediately. First, you must obtain a Hammer, which you can craft by combining 2x Fiber and 5x Wood. Next, you must make a Workbench by combining 10x Wood, 5x Fiber, and 5x Resin. Thankfully, you can find all these materials in the beginner's area of the game. Once you have the Hammer and the Workbench, you can use that tool in that area to combine the following materials to craft the Wooden Sword:
10x Fiber
18x Wood
5x Resin
Although the Wood Sword isn't the most powerful weapon in the game, it should help you defeat enemies during the game's early moments.
DON'T MISS IT: Terraria Zenith Crafting Guide: Requirements, Materials, Stats & More
Watch That Durability (Repair, Repair, Repair!)

Unlike other games with equipment that never seems to wear, the weapons and tools in Smalland have durability meters. And worse, it's not that the items break at 0. Instead, they'll simply become less efficient as you use them more. This means you'll want to return to your Workbench and repair your worn items frequently so you can gather items and kill enemies efficiently.
Don't Eat Your Berries

Berries are a readily available resource that can help your character recover health or stamina. But before you consume them to up your nourishment, you should know that using these items as standalone objects is not the best option for health and stamina recovery (unless you're in a pinch). Instead, save these berries and combine them to create potions for improved effects later on.
Gather Resources The Right Way (Don't Mash!)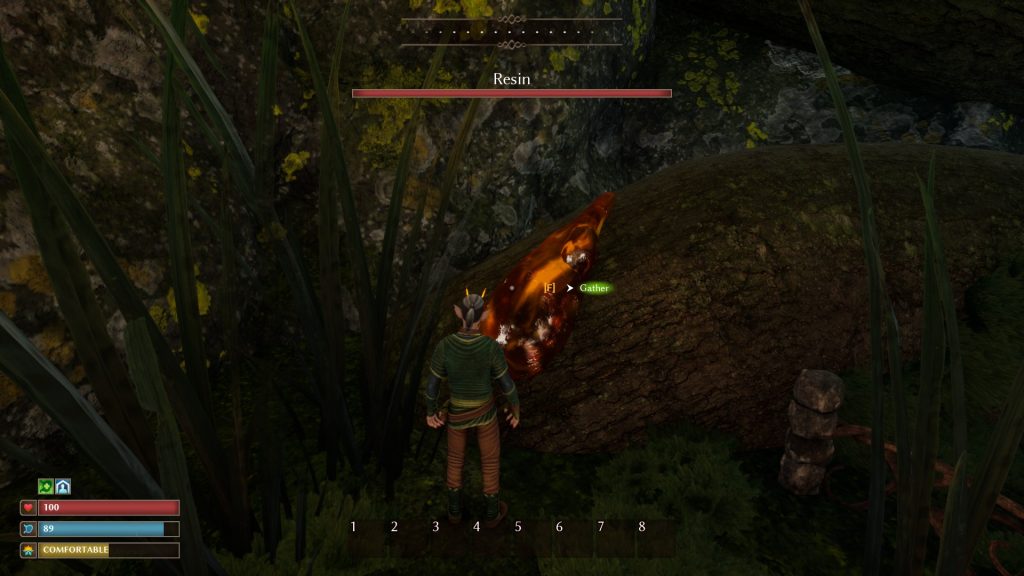 Along your journies, you'll come across and gather many different resources as you venture out into the world of Smalland. When looking at them, the game tells you to press the "F" key if you want to gather them individually. Thankfully, however, you don't have to mash that keyboard key like there's no tomorrow. Instead, you can hold the "F" key to gather all nearby items on the ground. Doing so will save you time and effort and get you moving on to other things faster.
DON'T MISS IT: Terraria Melee Build Guide: Best Weapons, Armors, Accessories & more
Make Your House a Home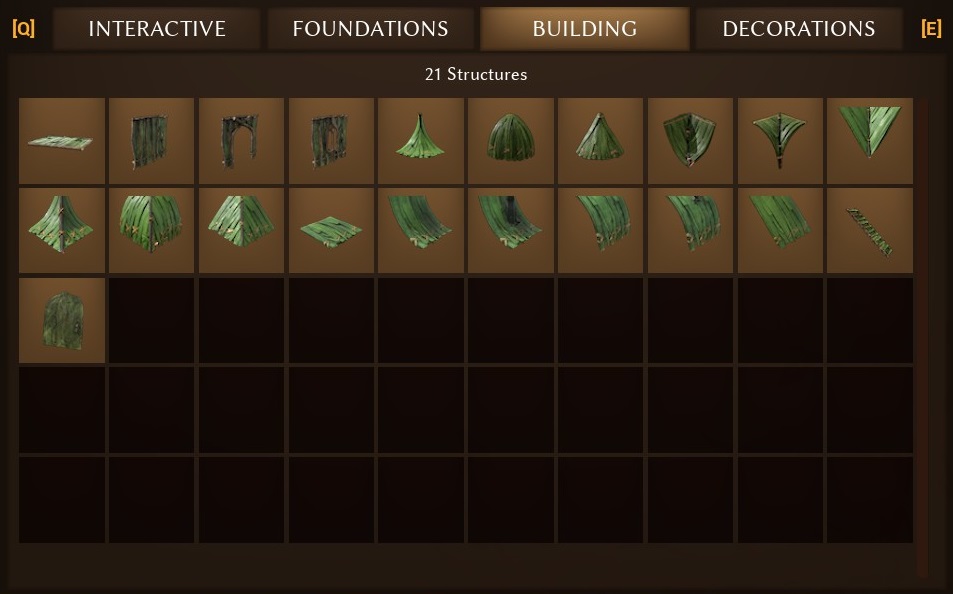 Animals and insects aren't the only threats to you in Smalland. Storms and inclement weather can also reduce your health, making survival more difficult than intended without proper preparation. Protect yourself from the elements by building a house. Gather materials, such as Bark and Clay, to craft building pieces. Then, combine these items and release your inner architect by building an abode for your Vanguard. Take note that your house doesn't have to be grandiose as a new player. But the shelter should be sufficiently large to store important items like a Bed and a Workbench.
Additional Tip:
Make sure to craft a roof for your house to protect the items inside from exposure damage.
Make Dying Suck Less (Utilize Beds and Markers)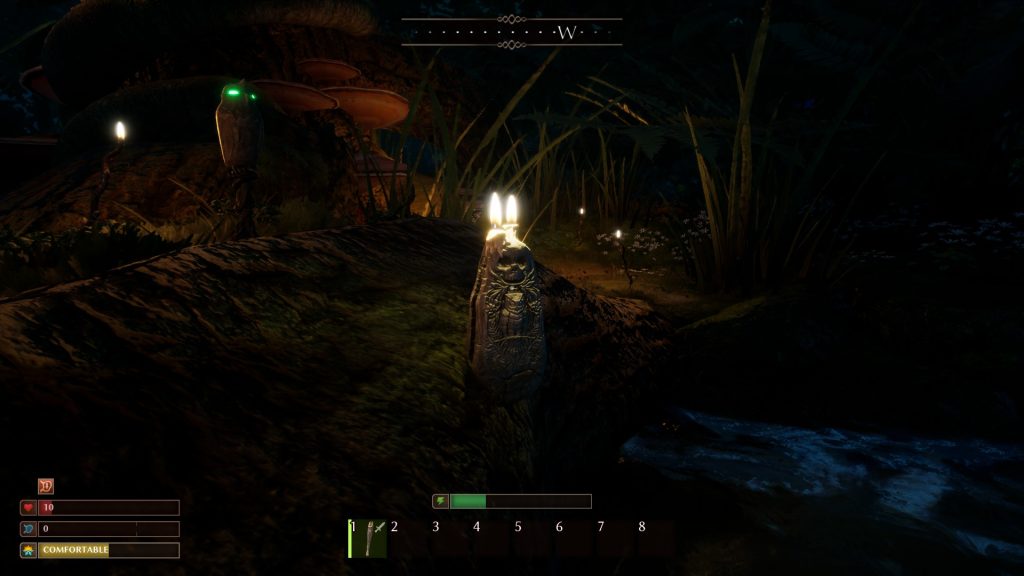 Dying in Smalland respawns your character at a bed. This piece of furniture serves as a save or respawn point for your Vanguard, which is why it's important to craft it as soon as possible. If you die while exploring, a marker appears on the map at the location of your death. Return to this area to retrieve the items lost upon death.
Note:
Up to 10 markers can simultaneously exist in the world.
DON'T MISS IT: How to Build a Base in 7 Days to Die
Take Advantage Of Antenna Vision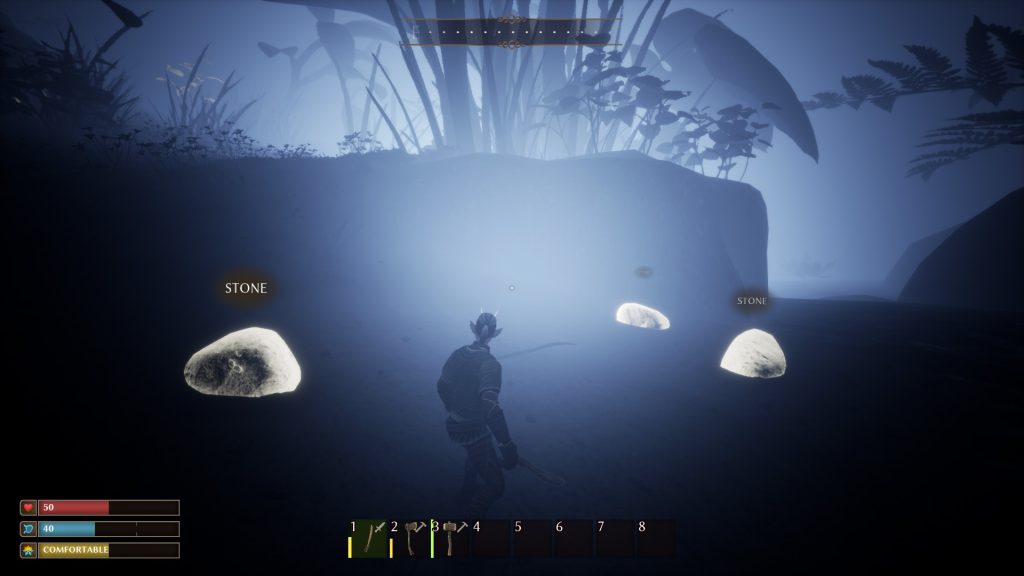 If you feel lost while exploring the map, you can press the "V" key on your keyboard to activate Antenna Vision. This unique feature allows your Vanguard to scan the area, telling you the locations of nearby items or enemies. Antenna Vision also allows you to see enemy weaknesses. Exploit these vulnerabilities so you can kill enemies fast and gather their loot faster too.
Glide Through Problems With the Wings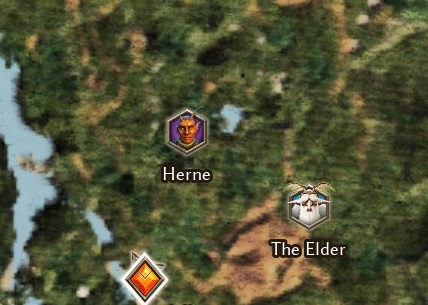 You don't have to spend the entirety of playing Smalland on the bottom layer.  By gathering a pair of wings from bees and combining them, you can glide and explore a whole new world in the tall trees. Get your pair of wings early in the game by finding bees near the Smallfolk settlement. Grab the insect wings after killing those enemies, and combine the items to wear them.
Note:
Wings will only make your character glide, not fly. That means it'll take some strategy to get to new spots.
---
Looking to create your own gaming server? It only takes a few minutes.
You Might Also Like
---
Join our Discord!
---
20,000+ Members & Growing!
Join our
DISCORD
Start your Game server
Looking to create your own gaming server? It only takes a few minutes.
What do you think?
0 Responses
It's Okay
Perfect
Loved it!