 Other
Smalland Giant's Fall Update: Patch Notes, New Pyrite Resource, NPCs, & more
Developer Merge Games is hard at work in improving Smalland as the company moves forward with the game's
early access roadmap
. Recently, the developer released the Giant's Fall update in Smalland, introducing new content, quality-of-life improvements, and fixes to various bugs for players to enjoy.
Smalland Giant's Fall Update: New Features and Improvements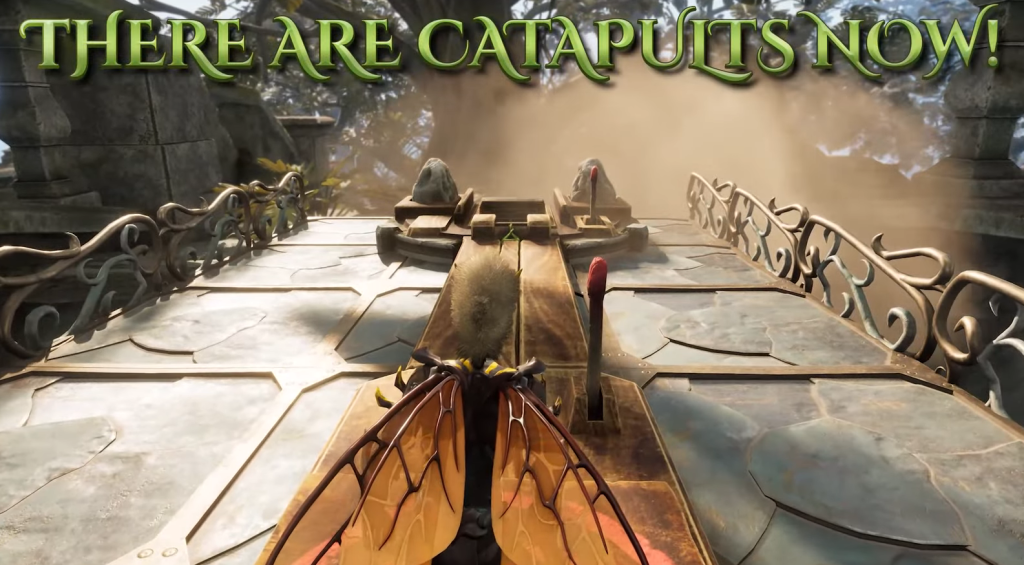 The new Giant's Fall update in Smalland presents players with a new resource material: Pyrite. Use the new Metal Hatchet to farm this new material. New crafting recipes also come with this new material, including a new greatsword weapon and an armor set. Additionally, creative players can customize their in-game bases with over 30 new metal components and new cosmetic vines. Traveling around the map can also be faster than usual after
taming
a Hornet mount. Plus, use the tamed Hornet to attack hostile creatures in the world of the Smallfolk. But be wary as you explore the map, especially when
farming silk
, as colony spiders are now in the game. However, players can evade these battles or even deliver items to different places using the new catapult system. Talk to Nok for the blueprint of this ingenious contraption. While you're exploring the new content in the Giant's Fall update, don't forget to visit the two new NPCs: the Historian and the Merchant. New players can also find a new body type in the character creation window.
Smalland Giant's Fall Patch Notes
https://twitter.com/playsmalland/status/1656282200042622979
New Content
Pyrite (new resource)
Pyrite Greatsword (new weapon and accompanying animations)
Pyrite armor (new armor set)
Metal building tier with over 30 new construction pieces
Hornet mount (new mount with accompanying attack animations)
Cosmetic vines and a decorative flower
Colony spiders (a new enemy model)
Metal hatchet (new gathering tool)
New body type (available in character creation)
The Historian and the Merchant (new NPCs)
Catapults
Quality of Life Improvements
Transfer all items of specific types into a chest
Input buffers for attacks for smoother combat
The map's edge now has a boundary
New attack for the King Stag Beetle
Bug Fixes
Season settings not persisting on world menu when reloading a world
Day settings not persisting on the world menu when reloading a world
An animation issue showing players sliding in the opposite direction
Poison duration not showing
Addressed a cause of the map's fog of war not showing
Addressed a cause of map waymarks resetting
Fixes to face-paint displaying incorrectly
What To Do if Smalland Won't Launch or Load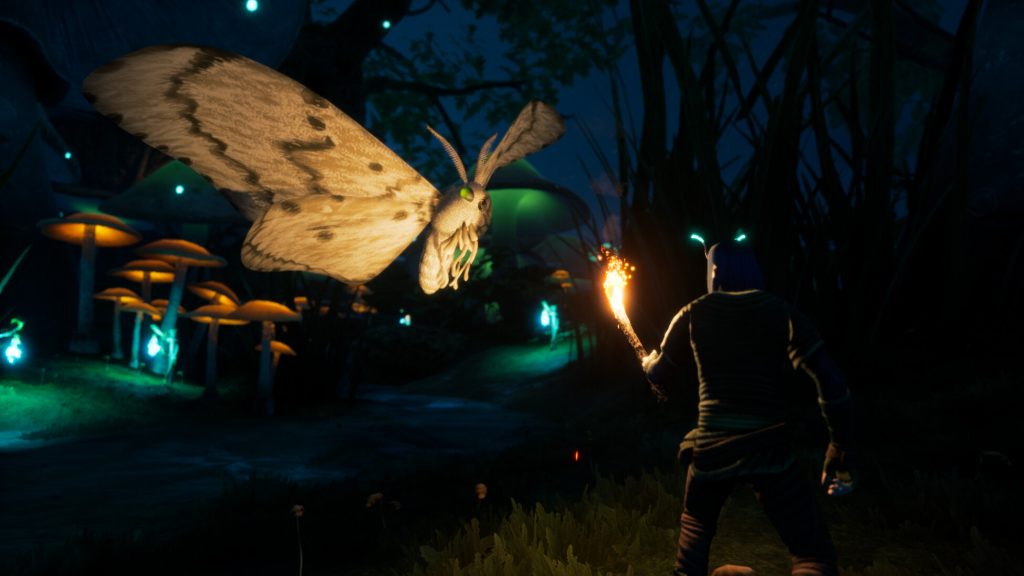 Some players may encounter problems when launching or loading the game after installing the Giant's Fall update. If so, here are some ways to help solve this issue:
Ensure that the system has the minimum requirements to run the game
Run the game as an Administrator
Update the system's graphics drivers
Disable antivirus and firewall programs temporarily
Restart the computer
Uninstall and reinstall Smalland
If these methods don't work, you may need to contact the game's customer service options for additional assistance.
---
Looking to create your own gaming server? It only takes a few minutes.
You Might Also Like
---
Join our Discord!
---
20,000+ Members & Growing!
Join our
DISCORD
Start your Game server
Looking to create your own gaming server? It only takes a few minutes.
What do you think?
0 Responses
It's Okay
Perfect
Loved it!