 Other
Smalland Taming Guide: All Tamable Animals, How to Tame, & Requirements
(Estimated Read Time: 4 minutes)
In Smalland, players can tame some of the animals they come across in the wild as pets. So how do you tame animals in Smalland, and which creatures can you tame? Here we'll answer these questions and more so that you can have a pet to call your own and master taming in Smalland.
How to Tame Animals in Smalland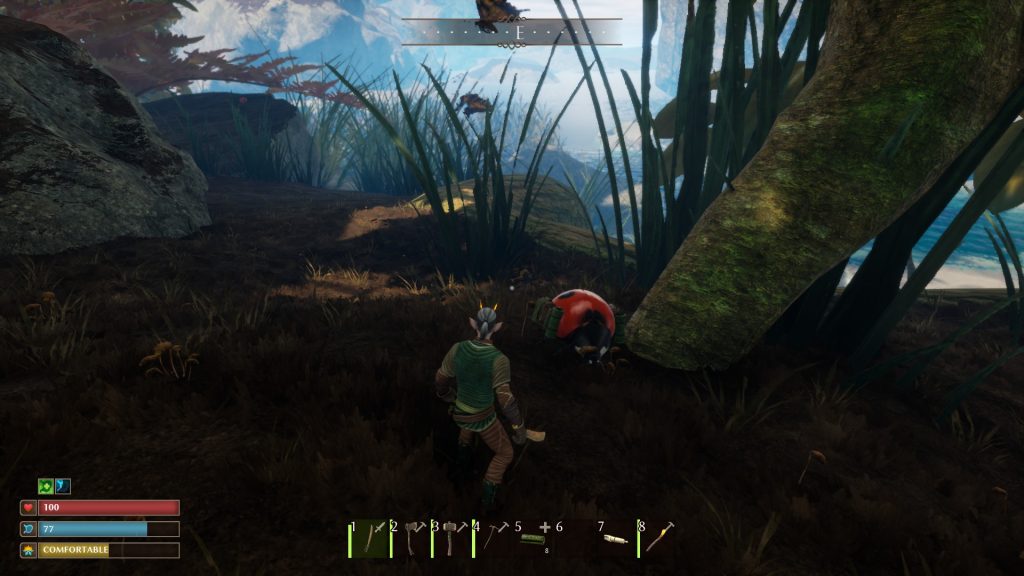 Generally, taming a creature in Smalland is a relatively straightforward process. But it's important to note that players can only tame a handful of animals in the game at the time of writing. After crafting the taming item (which is individual to each tamable creature, more on this below), tame your target by following these steps:
Attack the animal until you can get its health to 50% or less.
Press "F" on your keyboard to tame it.
You'll know if you're successful if the creature stops being aggressive. The only exception is the ladybug, which continues to be docile while in combat, but will stop running away once tamed.
DON'T MISS IT: Sons of the Forest Weapons Tier List: Ranking the Best Melee and Ranged Weapons
All Tamable Animals in Smalland & Requirements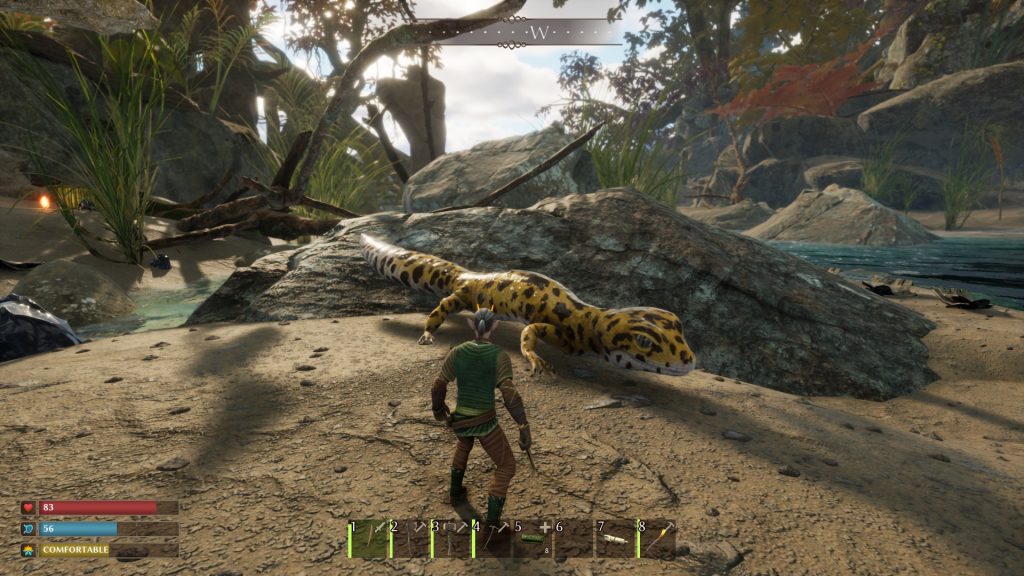 As mentioned earlier, players can only tame a few animals in Smalland, and each animal has a unique set of required items to tame them. Those creatures, along with their taming items, are:
Damselfly

Damselfly Treat: 3x Firefly Juice, 2x Seed Oil, and 1x Petal

Gecko

Gecko Treat: 2x Ant Head, 2x Bee Head, 2x Seed Oil, and 1x Petal

Grasshopper

Grasshopper Treat: 3x Insect Egg, 2x Seed Oil, and 1x Petal

Ladybug

Ladybug Travel Kit: 3x Edible Mushroom, 5x Fiber, and 2x Nectar

Wolf Spider

Wolf Spider Treat: 3x Insect Wings, 2x Seed Oil, 2x Spider Eye, 1x Grasshopper Leg, and 1x Petal
Aside from being a cute pet, each critter that you tame has a unique benefit. For instance, a ladybug provides additional storage. On the other hand, geckos and their sticky feet help you climb vertical surfaces, such as cliff edges and tree barks.
DON'T MISS IT: Sons of the Forest Achievements Guide: All Achievements and How to Get Them
Additional Tips & Tricks for Taming in Smalland

Despite its straightforwardness, taming in Smalland often has more than meets the eye (or antenna). So, here are some tips, tricks, and additional information you may need to help you get the hang of taming creatures in this game:
Players can only have one active animal at any given time. That means changing your current pet requires you to either release or kill it.
The pet can run from danger. One example is the gecko, wherein it'll escape from harm if it senses your opponents to be stronger than it or you.
Moving too much can irritate your pet. Avoiding this warning sign can anger your pet, which may eventually lead to it becoming free.
Use the pet whistle item if you lost sight of your pet. Doing so will make the creature come scurrying back to you.
Throw food to your pets to heal them. Remember, your tamed creatures can still die from enemy attacks.
DON'T MISS IT: What is the Best Pet in Minecraft Dungeons?
---
Looking to create your own gaming server? It only takes a few minutes.
You Might Also Like
---
Join our Discord!
---
20,000+ Members & Growing!
Join our
DISCORD
Start your Game server
Looking to create your own gaming server? It only takes a few minutes.
What do you think?
5 Responses
It's Okay
Perfect
Loved it!