 Other
What is the Best Pet in Minecraft Dungeons?
Pets in Minecraft Dungeons accompany players through the most dangerous adventures and can save players if summoned at the right time.
There are a number of great pets available in Minecraft Dungeons - but a recent community vote looks to choose once and for all the very best!
Here's what the community has decided on.
Community Vote - The Options
Minecraft Dungeons offers 8 unique pets players can have, resembling their counterparts in Minecraft itself.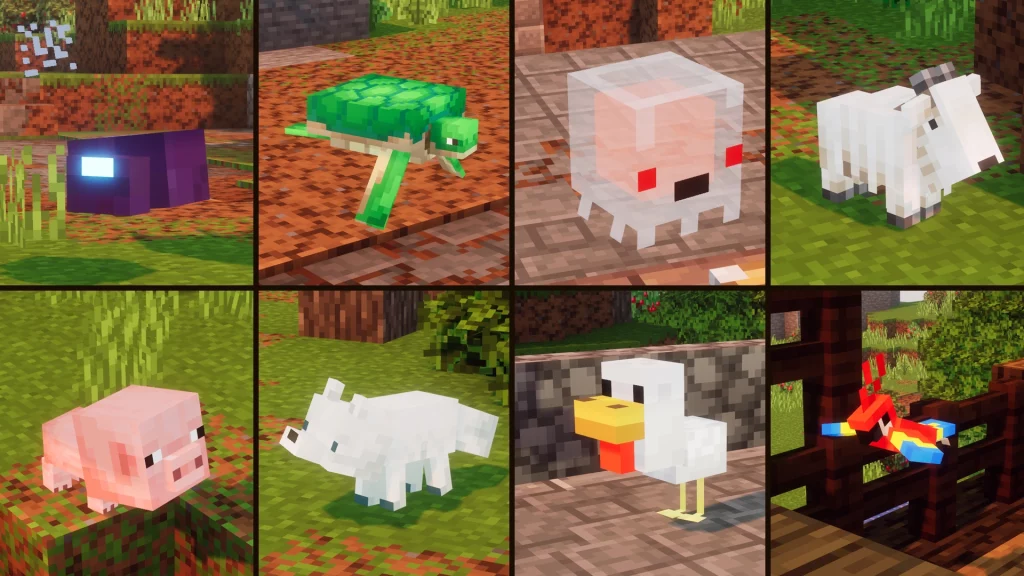 These pets include the following options:
Arctic Fox
Baby Chicken
Baby Ghast
Baby Goat
Baby Pig
Baby Turtle
Endermite
Parrot
While each pet has a unique strength when summoned to help players navigate combat, this poll is simply about which is the most popular. And fans came out in droves to give their input on Twitter - so here are the results!
DON'T MISS IT: Minecraft Dungeons is Coming to Steam
Best Minecraft Dungeons Pet
According to the Minecraft Dungeons community, the best pet in the game is none other than the...drumroll, please… Baby Ghast!
The Baby Ghast crushed its competition in the first poll, beating out the Baby Chicken, Goat, and Parrot with 60% of the total vote - then beat the Arctic Fox in the finals with 55% of the vote in a close one.
In the end, the best Minecraft Dungeons pet is really up to the player and the situation - but for the community poll's purpose, we now know everybody's secret favorite (even if they claim it's a different pet entirely).
---
Looking to create your own gaming server? It only takes a few minutes.
You Might Also Like
---
Join our Discord!
---
20,000+ Members & Growing!
Join our
DISCORD
Start your Game server
Looking to create your own gaming server? It only takes a few minutes.
What do you think?
0 Responses
It's Okay
Perfect
Loved it!