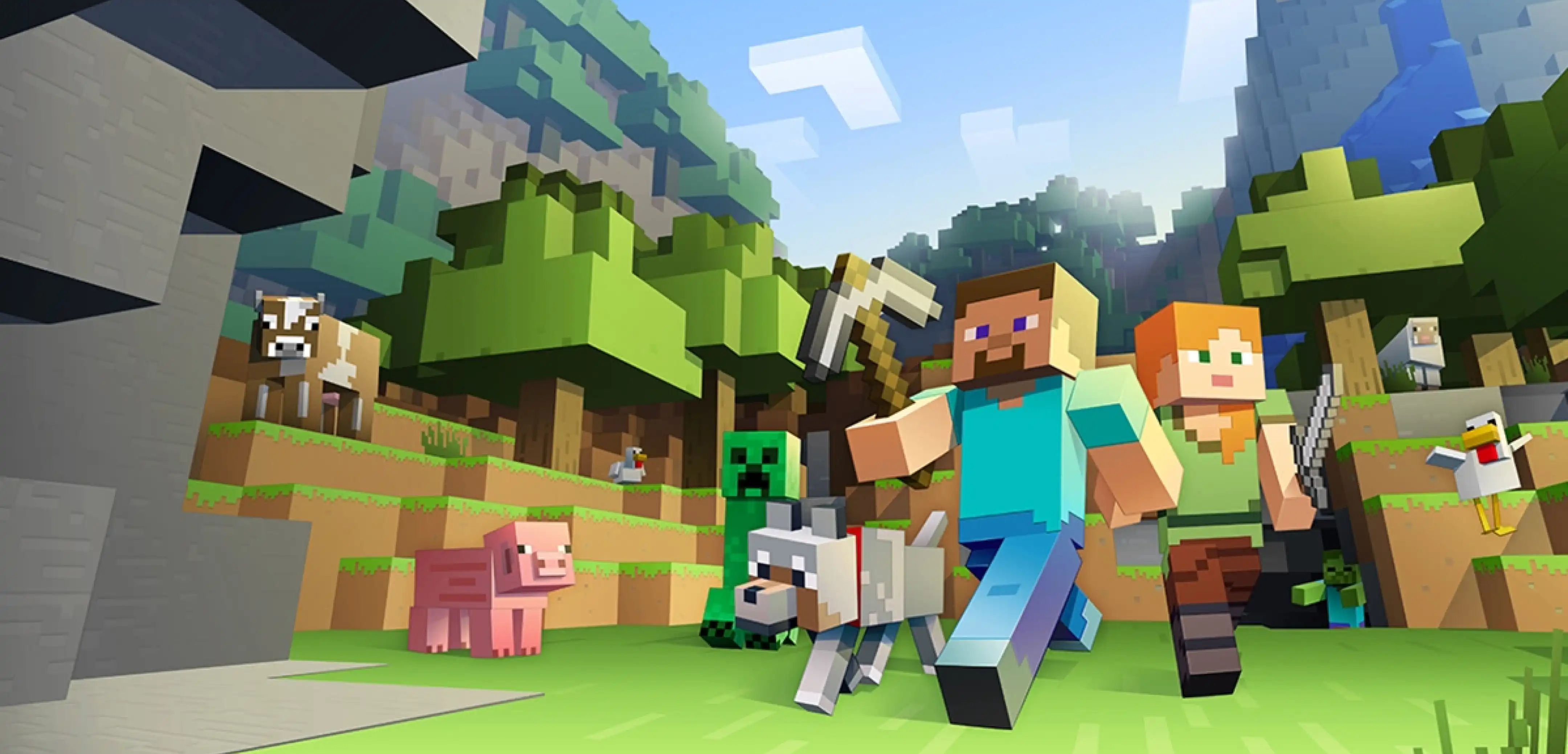 Minecraft
Minecraft 1.20 Snapshot 23W04A: How to Try Out Armor Trims
Another drop of
1.20 content
has gone live! This time an update to smithing tables, netherite, and armor customization that will bring player individuality to an all time high! So, without further ado, let us jump into all the new features and our step-by-step guide on how to give snapshot 23W04A a try!
Details and Adjustments
https://twitter.com/kingbdogz/status/1617915575896018946
Alongside all the features shown during Minecraft live and those added in
snapshot 22W46A,
snapshot 23W04A includes updated smithing tables, netherite armor progression changes, and armor customization that will take players on a journey across the world. More details on each are found below!
New Items
Pillager Outpost – Sentry Armor Trim Template
Desert Pyramid – Dune Armor Trim Template
Shipwreck – Coast Armor Trim Template
Jungle Temple – Wild Armor Trim Template
Ocean Monument – Tide Armor Trim Template
Ancient City – Ward Armor Trim Template
Woodland Mansion – Vex Armor Trim Template
Nether Fortress – Rib Armor Trim Template
Bastion Remnant – Snout Armor Trim Template
Bastion Remnant – Netherite Upgrade Template
Stronghold – Eye Armor Trim Template
End City – Spire Armor Trim Template
Ten armor trim smithing templates and one netherite upgrade smithing template can now be looted throughout the world(s). These trims will offer themes that match where they are found, and the netherite upgrade smithing template will generate in
bastion remnant
treasure chests with two guaranteed in treasure rooms.
New Features
Using the templates mentioned above, players can now use smithing tables to customize armor with other materials. An example being Netherite armor with a golden vex trim, but
diamond, iron, and emerald
are all options that could be used instead. All ten options include iron, copper, gold, lapis, emerald, diamond, netherite, redstone, amethyst, and quartz.
Gameplay Adjustments
Netherite Armor Crafting
Armor Stand Name Preservation
With the smithing rework, it is becoming slightly harder to obtain Netherite armor. The process generally remains the same, but now a netherite ingot
and
netherite upgrade template are required to turn diamond into netherite. In addition, the quality of life update for armor stands found in the
latest 1.19.4 snapshot
has also been added. This means named armor stands will retain their name, even if broken and moved.
How to Install Minecraft 1.20 Snapshot 23W04A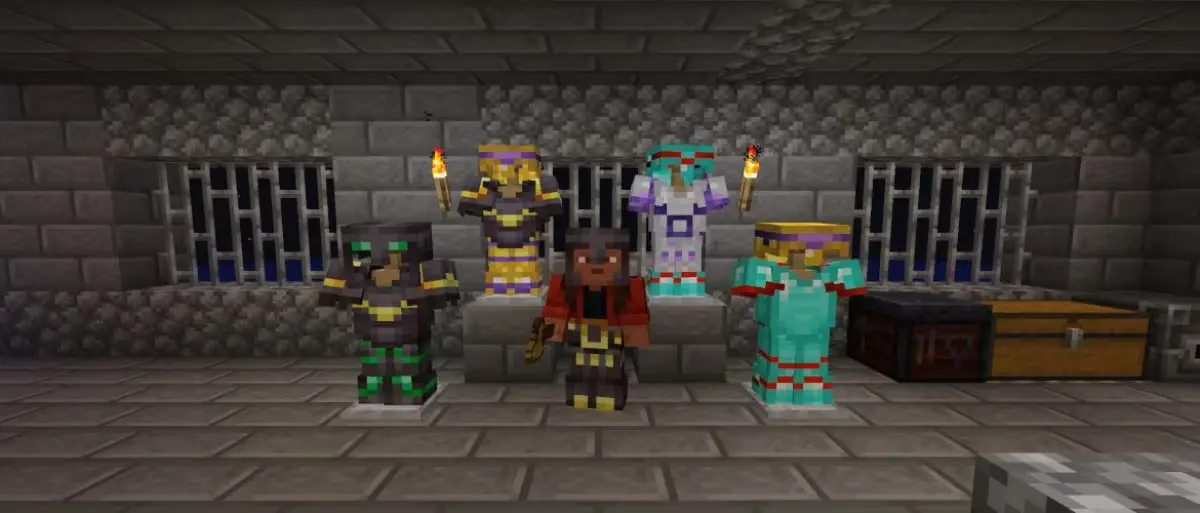 In Java Edition, installing
Minecraft 1.20 Snapshot 23W04A
is done right from the
Minecraft client.
Players need only open up the Minecraft Launcher and enable snapshots in the 'Installations' tab. From there, click "New Installation," select "Latest Snapshot" in the drop-down menu, and click create. Your new Minecraft 1.20 snapshot installation will now be a selectable option before clicking play. However, Minecraft 1.20 snapshots have a few extra steps. Once in the game, click "Create New World," then select "Datapacks," and enable the built-in "bundle" and "update_1_20" datapacks before clicking "Create New World" again. Finally, with the new world made, all that's left is to select it and click play! Please note snapshots and pre-releases can corrupt worlds!
Ensure backups have been taken
.
How to make Minecraft 1.20 Snapshot 22W46A Servers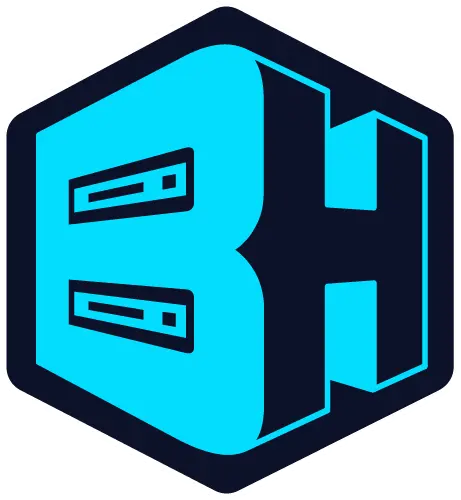 Interested in finding the new smithing templates with friends? Snapshot servers can be created for free through
home hosting
, but we recommend
paid hosting
options for ease of use and performance. Especially with snapshots since they can be buggy! Paid hosting is offered here at
BisectHosting
and many other places around the web. In either case, no less than 4GB of server RAM is recommended.
Minecraft 1.20 Snapshot 23W04A: How to Try Out Armor Trims
Another Minecraft 1.20 feature-filled snapshot has come our way! What you're your thoughts on the trimming options included with this update? From
what we have found online,
the reception for expanded customization has been an astounding "yay!" Until Next Time, BisectHosting =)

---
Looking to create your own gaming server? It only takes a few minutes.
You Might Also Like
---
Join our Discord!
---
20,000+ Members & Growing!
Join our
DISCORD
Start your Minecraft server
Looking to create your own gaming server? It only takes a few minutes.
What do you think?
1 Response
It's Okay
Perfect
Loved it!