MINECRAFT SERVER HOSTING
While providing the best Minecraft server hosting is our bread and butter, we also offer game hosting for many other titles.
Instant 700+ automated Minecraft Modpack Installs

Support for all Minecraft Versions

Hosting for 15 Other Games

24/7/365 Service Support

Full File Access

3-day Money-Back Guarantee

Instant Server Setup
Included features
24/7/365 SERVER SUPPORT
Proving the best customer support in the industry has been
our top priority since day one.
With average ticket reply times under 15 minutes, our passionate and knowledgeable support staff will always make you a priority. Day or night.
EXTREMELY LOW LATENCY
Our Minecraft and gaming server hosting is available at 17 locations worldwide. No matter what continent you're on, you'll find an ultra-low latency location for you and your players.
DDOS SERVER PROTECTION
DDoS protection is included with all our server hosting services to help you avoid downtime when it matters the most.
SOLID-STATE DRIVES
NVMe or SSDs are exclusively used to run all our hosting servers. Cutting down on I/O time helps with quicker server and world loading.
FREE AUTOMATED MINECRAFT MODPACK INSTALLATION
Our Premium Minecraft server hosting plans include automatic modpack installation, allowing you to install hundreds of different modpacks with only a few mouse clicks.
FREE DEDICATED SERVER IP
Our Premium Minecraft servers come with port 25565 by default, so there's no need to enter extra port numbers after your server IP!
MINECRAFT SERVER
HOST WITH THE MOST
With over ten years of experience being a Minecraft server host, we made hosting your own Minecraft server easy, fun, and affordable. Our highly customized control panel will make you feel like an expert as you breeze through changing server settings, installing plugins, or even entire modpacks with just a few clicks. Of course, if you're ever feeling stuck, we have an extensive library of written and video tutorials and our incredible 24/7/365 support team that's always passionate about helping you out. With BisectHosting as your Minecraft server host, you'll never feel alone!
Worldwide Server Hosting Locations
Click on a location for detailed info.
Frequently Asked Questions
Click on a question for detailed info.
HOW QUICK IS YOUR SUPPORT?
ARE YOUR MINECRAFT AND GAMING SERVERS ON 24/7?
CAN I SWITCH BETWEEN MODPACKS ON MY MINECRAFT SERVER WHENEVER I WANT?
ARE THE PLAYER SLOTS UNLIMITED/ADJUSTABLE?
DO YOU PROVIDE DDOS PROTECTION?
WHAT IS THE DIFFERENCE BETWEEN PREMIUM AND BUDGET MINECRAFT SERVERS?
DO YOU ALLOW CUSTOM JARS/MODS TO BE UPLOADED?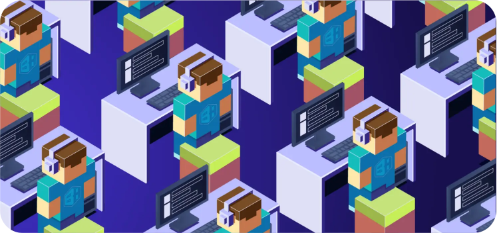 OUR SUPPORT TEAM IS AVAILABLE 24/7/365
When you run into an issue with a modpack, mod, plugin, or setting on your server, our
support team
is here to help. Our average response time is under 15 minutes—meaning that you can enjoy playing Minecraft with your friends instead of spending your time troubleshooting your server.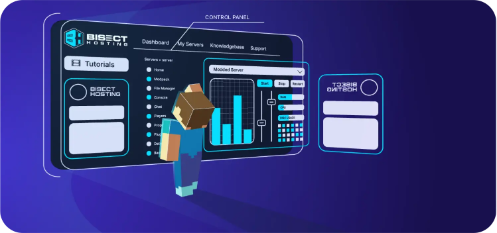 POWERFUL CONTROL PANEL FOR EASY SERVER MANAGEMENT
Our easy-to-use control panel allows you to control all aspects of your Minecraft and gaming servers. From stopping and starting, adding modpacks with a few clicks, editing config files, adjusting player slots, and much more! The interface is easy to navigate for new users but includes many powerful tools and features that experts might want.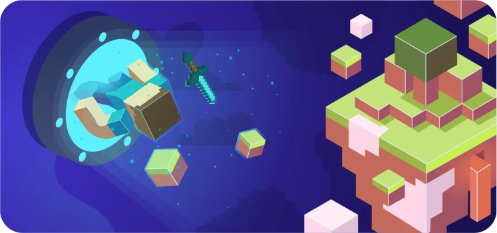 MINECRAFT SERVER HOSTING MADE EASY
Let us handle all the technical stuff so that you can focus on what matters most to you. Our Minecraft hosting service is designed to be easy to use, and our support team is just a ticket away if you ever need help. Whether you're new to hosting a Minecraft server or an experienced server administrator, you'll appreciate our powerful yet easy-to-use web-based control panel.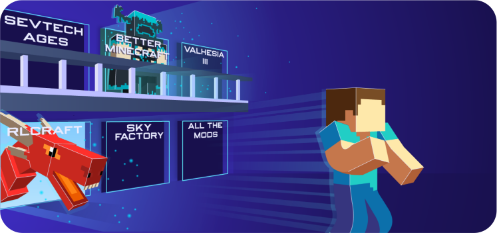 MODDED MINECRAFT SERVERS ARE OUR SPECIALTY
We'll make hosting a modded Minecraft server effortless for you. Installing and updating modpacks has never been easier, thanks to our Automated Modpack Installer. You can even take advantage of our Instance Manager, which allows you to effortlessly swap between modpacks whenever you like. It's no wonder that the biggest modpack creators choose to partner with us as their recommended host.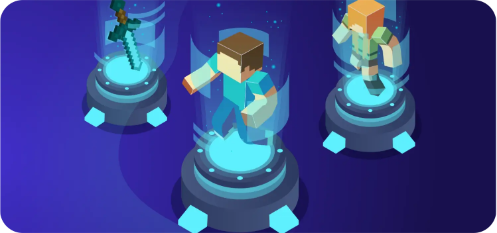 MINECRAFT SERVERS ARE JUST THE START
Our game server hosting is not limited to just Minecraft servers. We host gaming servers for
17 other games
, including
ARK
,
Core Keeper
,
Rust
,
Terraria
,
Valheim
, and others! As a customer of ours you will receive the same incredible service no matter what game you're playing with your friends.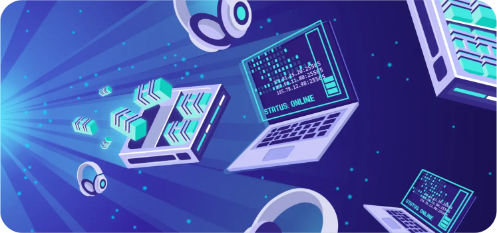 GAME SERVERS AREN'T OUR ONLY SPECIALTY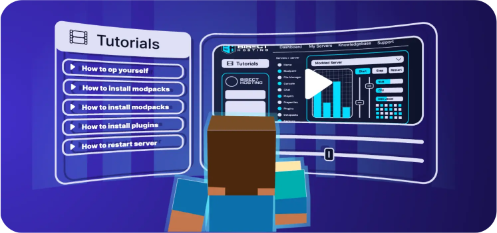 OUR KNOWLEDGEBASE IS HERE TO HELP YOU
Our extensive
knowledgebase
is an excellent tool to use in order to answer any questions you may encounter while setting up your game server! There are comprehensive articles and videos in our knowledgebase that answer all the common server-related questions you may have. Our knowledgebase goes in-depth to help you find exactly what you are looking for. From questions regarding navigating the various panels, finding
general server information,
and much more; our knowledgebase is always available to you.
Let our experts pick the right plan for you
Choose your hosting