 Other
What is Conan Exiles?
Conan the Barbarian is a movie beloved by many, yet some have no idea there is an official Conan multiplayer game that is just as amazing! So, today we explore
Conan Exiles by Funcom.
Where it ties into Conan's lore, what this vast magical world it has in store, and why the game is well worth the $39.99 price tag.
A summary
Set in the lands of Conan the Barbarian, Conan Exiles gives your lone barbarian or multiplayer clan a chance to leave their mark on the Exiled Lands. Survive unforgiving environments, monsters, and bosses, build a kingdom and wage war against others in large-scale player versus player siege encounters, and experience a world rich with
lore, magic, and ruins
waiting to be discovered. Conan Exiles does not force players to walk any one path. Once in-game, destiny is entirely within your hands. Will you survive as Conan has?
Key Features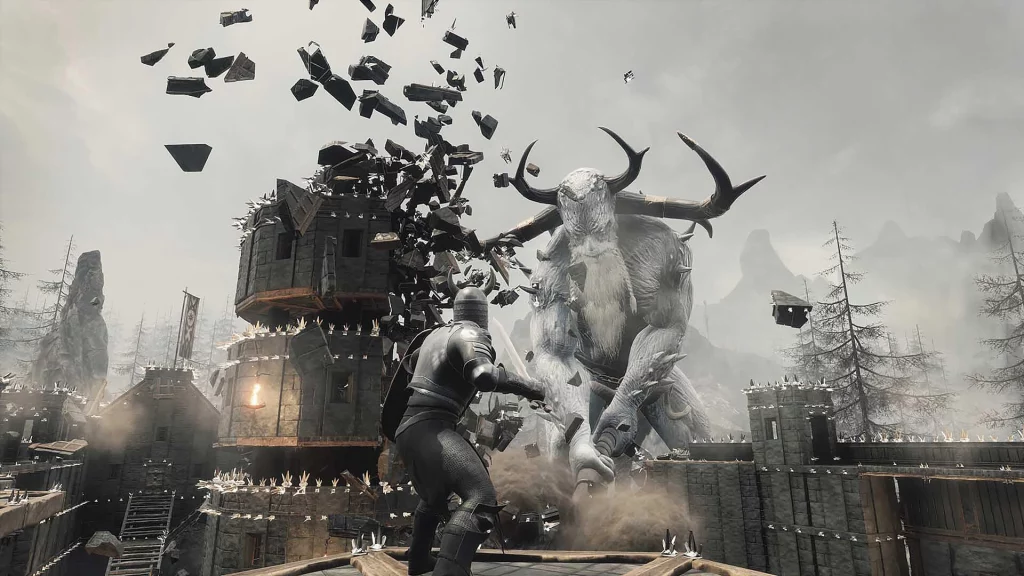 Open World Survival
In singleplayer or multiplayer, the world of Conan Exiles offers countless hours of fun for players to explore. However, surviving in these unforgiving wastes is no guaranteed part of the journey. Barbarians must keep their basic needs in mind, including everything from eating to keeping warm. Then, from those humble beginnings, each barbarian's
story begins to form.
Monstrous bosses and enemies wait to test each player's might, sacrifice part of your life in exchange for powers unknown, or delve deep into ruins to find out the mysteries of Conan the Barbarian's magical world.
Gathering, Crafting, & Building
The Exiled Lands are unforgiving, but that does not mean you can't attempt to tame them! Through resource
gathering, crafting, and building
a kingdom of your very own will begin to rise, complete with thralls to do your bidding and help with gathering supplies. Just be warned! On servers with player versus player, others may swarm to form a siege on the land you now claim as yours.
Player Versus Player
Conan Exiles employs a brutal combo-based combat system that is a PVP lover's dream. Learning to masterfully dodge, block, and combo will leave enemies in fear, and with
so many weapons,
no fight is ever clear. However, small-scale encounters are only one part. Full sieges will place your barbarian on a chaotic battlefield that determines a player-built kingdom's future or destruction. Keep in mind that it is also well within the game mechanics for deals with divinity to help decide.
A World of Conan Lore
For the original Conan the Barbarian fans, never has there been such an abundant source of Conan's lore. From small easter eggs to callbacks to
the original movie,
everything is tied in to be exciting for new players while bringing a smile to the face of those who knew of it before.
Mod Support
Conan Exiles has built-in mod support directly through the steam workshop. Select from hundreds of mods, countless new features, and
community-curated collections,
each compatible with servers!
Does Conan Exiles Require Paid DLC?
Funcom has monetized the game with optional DLCs adding mainly cosmetics and emotes for characters in-game. However, none are required to enjoy Conan Exiles. Should there be a desire for more,
one paid DLC
adds an additional island to explore.
What is Conan Exiles?
Overall, Conan Exiles offers a solid survival experience steeped in years upon years of established lore. Combined with the PVP and PVE mechanics, there is something for
every player to enjoy.
However, as many fans will attest, it is best experienced with friends by your side. Until Next Time, BisectHosting =)
---
Looking to create your own gaming server? It only takes a few minutes.
You Might Also Like
---
Join our Discord!
---
20,000+ Members & Growing!
Join our
DISCORD
Start your Game server
Looking to create your own gaming server? It only takes a few minutes.
What do you think?
0 Responses
It's Okay
Perfect
Loved it!