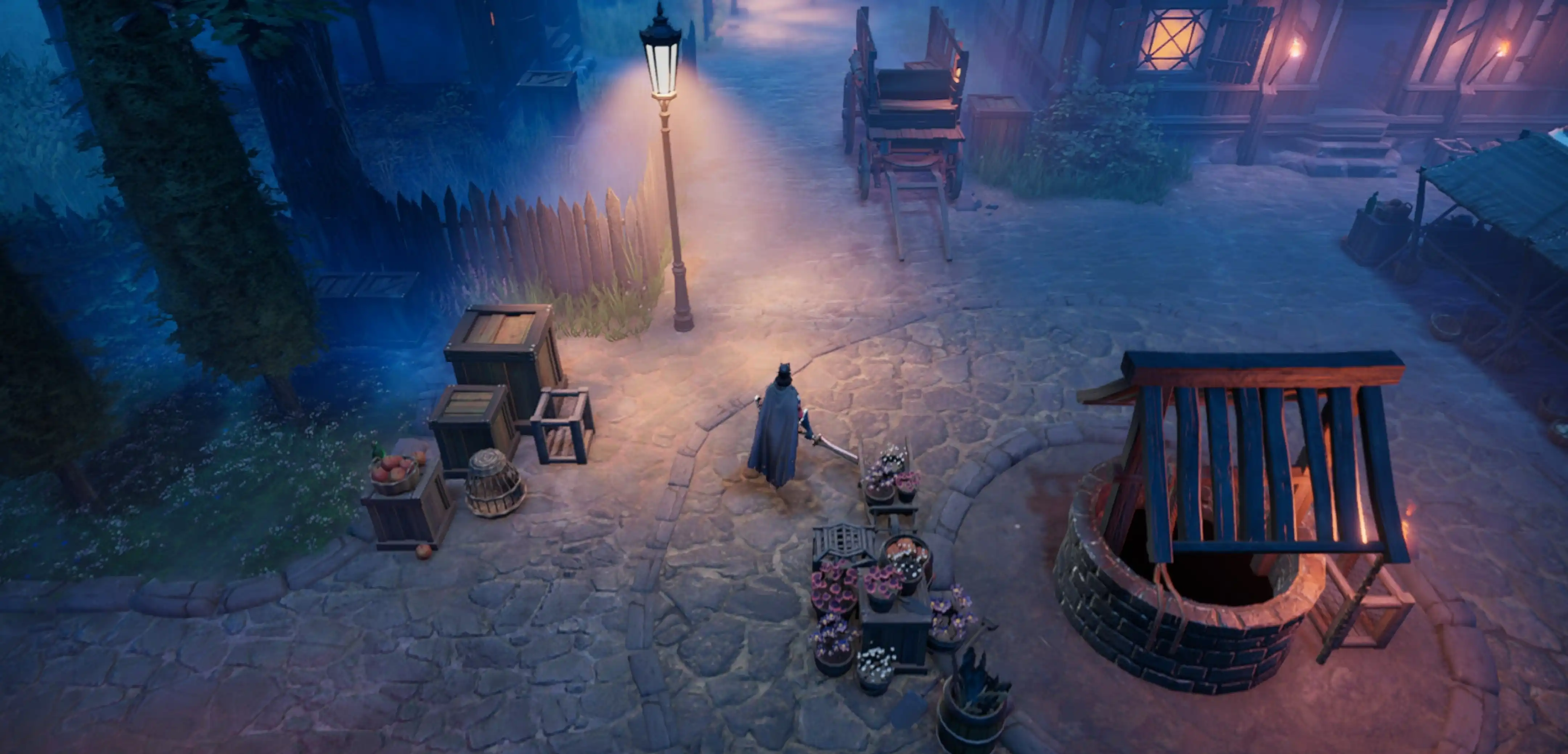 V Rising
V Rising Co-Op: How to Play Online with Friends
(Estimated Read Time: 3 minutes)
V Rising is a game that can be enjoyed solo or in a group with others. If you're looking to play with some friends, here's our guide on V Rising co-op and how to do exactly that.
Is V Rising Co-Op?
While V Rising offers a robust experience for solo players of all kinds, the game can level up even further with the option to play with your friends.
Whether it's planning out massive, sprawling castles with your team or simply taking on the game's challenges with some extra help, the V Rising co-op experience can be a fantastic one, and is supported in a few different ways.
DON'T MISS IT: What is Project Zomboid?
How to Play Online with Friends
V Rising offers three play options - Host Dedicated Server, Online Play, and Private Game. Depending on how you want to play the game, you'll need to make some choices here based on your group.
If you're looking to play the game with friends but not with other enemy players, hosting a Private Game is likely the right choice. To do this, however, you'll need a dedicated server. Thankfully, we can help with that.
If your group is looking to take on V Rising with other players, you have some other options. After choosing Online Play, you'll receive a list of servers that range from PVE to PVP with different rules.
If your group is looking to conquer the game itself, PVE will allow you to focus on your own path. If your group is looking to mix it up with other players and truly conquer the map as the strongest vampires, however, you'll want to go for PVP servers.
This choice is a very important one, so make sure you find the right fit! 
DON'T MISS IT: Minecraft 1.19: What's Coming in The Wild Update?
Creating a Clan in V Rising
While you can join together in V Rising manually, the easier route is to simply create a Clan. To create a V Rising Clan, you can open the menu by pressing P in-game. Here you'll get the Clan Menu with the option to Create Clan. 
Clans in V Rising can be made with friends or others you meet on multiplayer servers. Clans have unique names, allow players to join together their own private chat channel, turn off friendly fire, and allow members to build together.
In multiplayer servers, Clans come with a 4-player maximum limit. Larger groups can circumvent this in Private Games, however, where Clans are expanded to 10 players.
DON'T MISS IT: Minecraft 1.19 Crafting Guide
---
Looking to create your own gaming server? It only takes a few minutes.
You Might Also Like
---
Join our Discord!
---
20,000+ Members & Growing!
Join our
DISCORD
Start your V Rising server
Looking to create your own gaming server? It only takes a few minutes.
What do you think?
2 Responses
It's Okay
Perfect
Loved it!