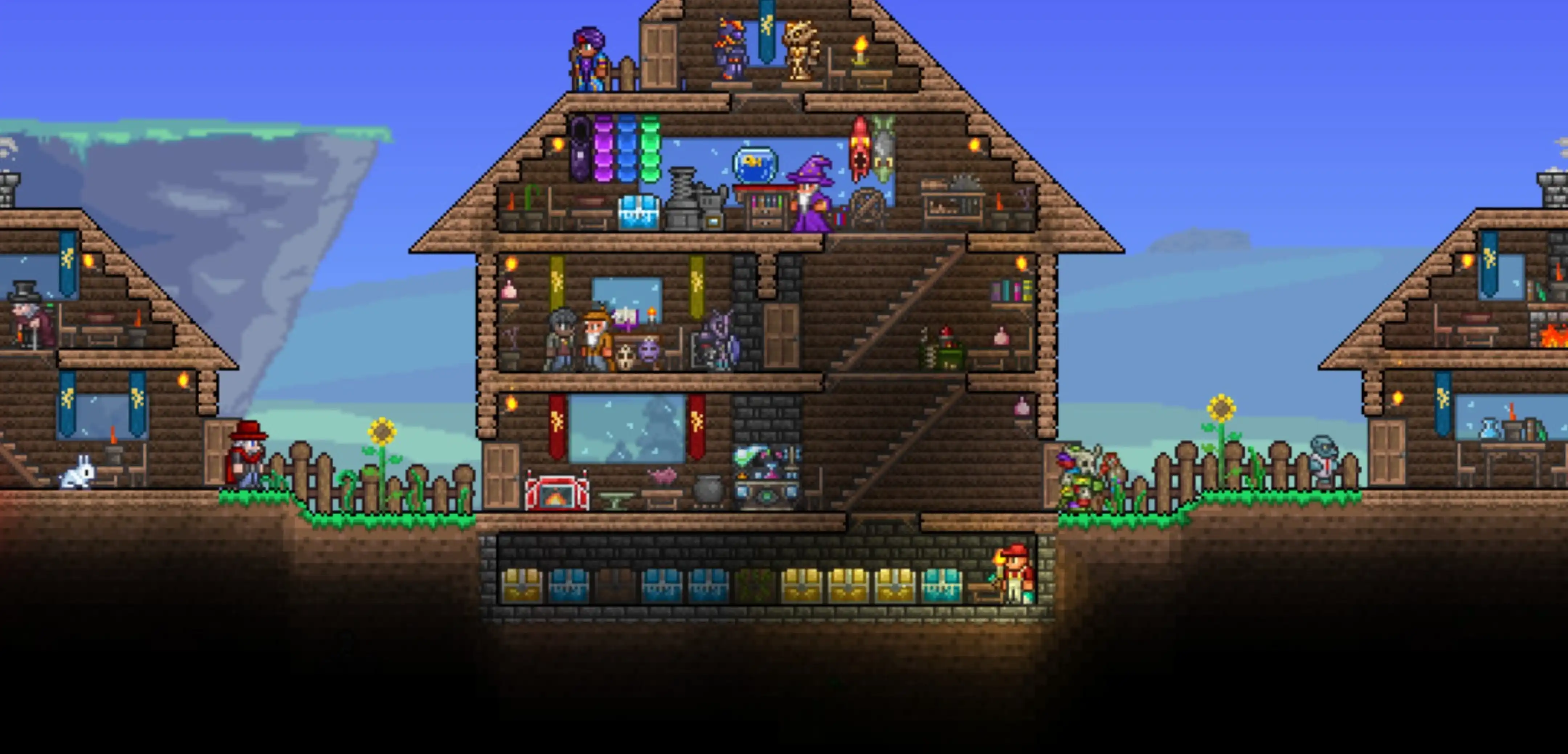 Terraria
What Are Crimson Hearts in Terraria?
Selecting the Crimson in the World seed creation screen will bring a unique infection to the generated map. In doing so, a particular biome in the world will be covered in deep red. As its name implies, the Crimson biome comes with unique monsters, items, and pulsing objects called Crimson Hearts. Here's what Crimson Hearts do in Terraria, where you can find them, and why you may find yourself hunting them down to progress.
What Are Crimson Hearts in Terraria?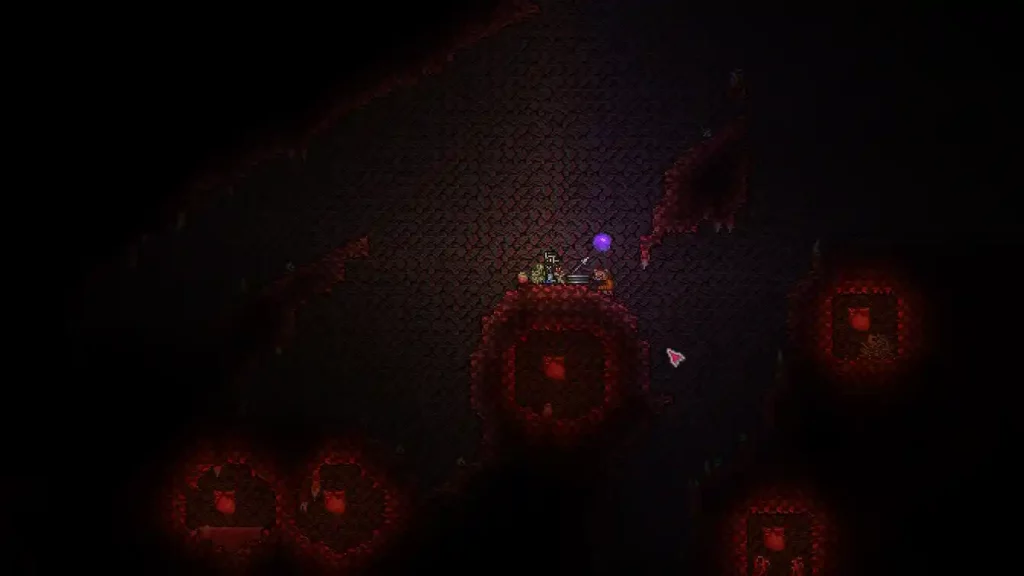 Much like its corrupted counterpart, Shadow Orbs,
Crimson Hearts
are pulsing background objects in Terraria that look like beating human hearts. Players must destroy these objects to progress through the game. Additionally, destroying your first Crimson Heart unlocks the "Smashing, Poppet!"
achievement
.
Crimson Heart Locations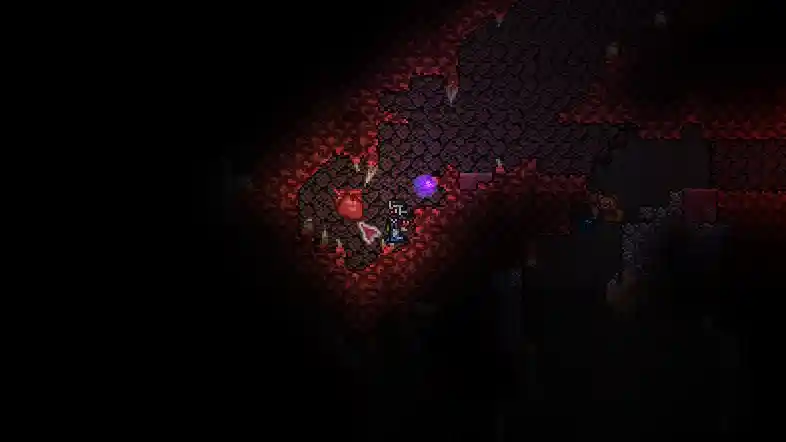 With the introduction of the Corruption and Crimson biomes in
version 1.2
, you'll find Crimson Hearts in random locations in the latter area. Look for a
wide, open space
in the Crimson Underground area. Here, you'll find Crimson Hearts encased in
Crimstone blocks
.
What Happens When You Destroy a Crimson Heart?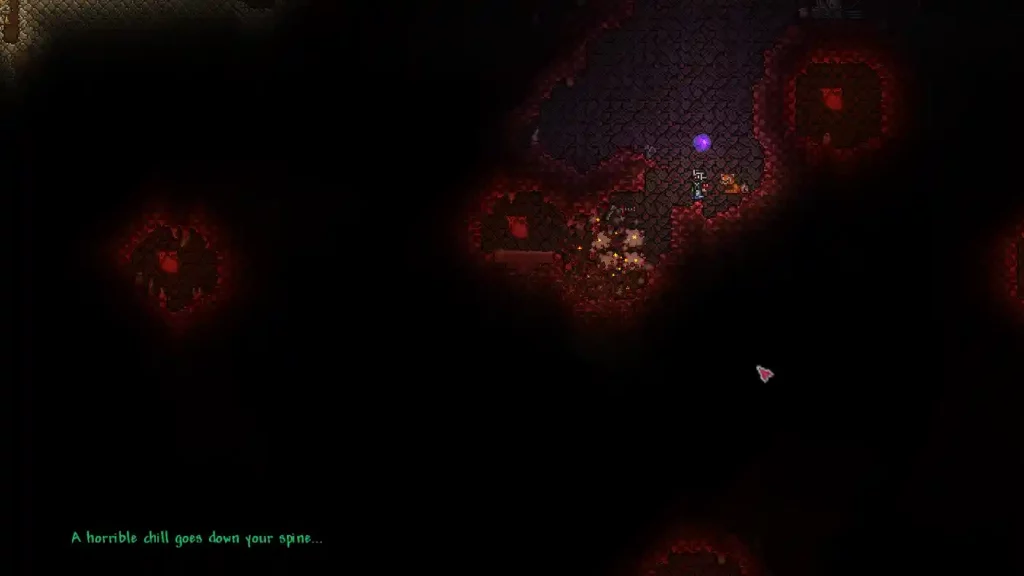 Players can destroy Crimson Hearts by using any
hammer
or
explosive
. Also, destroying Crimson Hearts in Terraria brings "consequences" to the current world. The effects of doing away with these in-game objects are:
Fulfills a requirement to trigger the Goblin Army invasion (a player with at least 200 maximum health is the other pre-requisite).
Destroying three Crimson Hearts in Terraria will summon the Brain of Cthulhu boss.
Note that destroying Crimson Hearts in Terraria also unlocks benefits. For instance, doing away with a Crimson Heart may drop The Undertaker weapon with 100x Musket Ball. Carrying these items allows the
Arms Dealer
to arrive at your town, provided you have an empty room or house for that NPC. Also, the Traveling Merchant will now have a chance to sell the
Revolver
when that
NPC
arrives in your town. Note that the NPC won't sell this ranged weapon unless you destroy at least one Crimson Heart. On-screen messages will also appear each time you destroy a Crimson Heart. These notifications are:
Destroying the First Heart: "A horrible chill goes down your spine…"
Destroying the Second Heart: "Screams echo around you…"
Destroying the Third Heart: "Brain of Cthulhu has awoken!"
Crimson Hearts spawn all over the Crimson biome. So, destroying three doesn't make much difference in the current world since you can still find more of these hearts.
Loot Table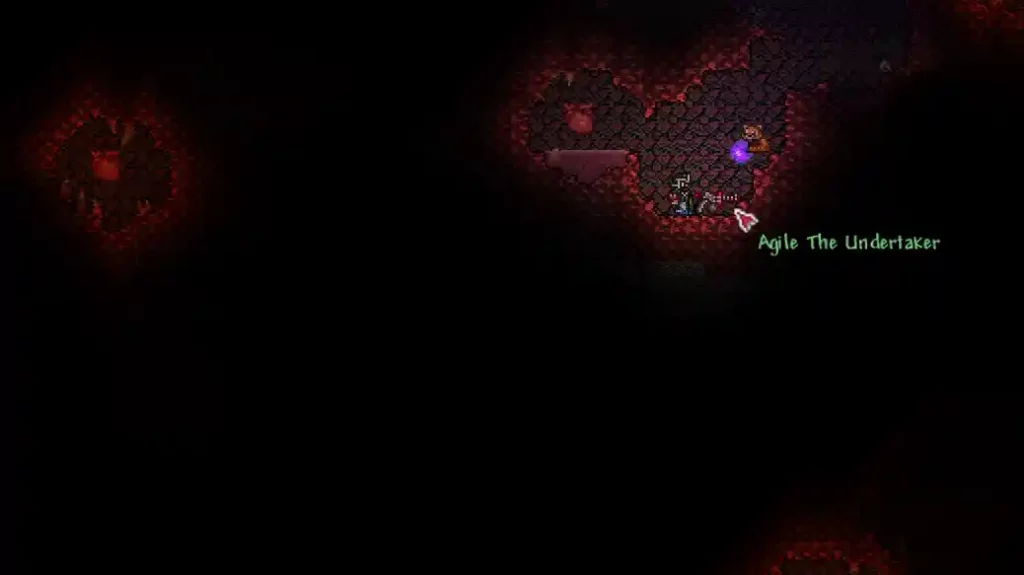 The Undertaker
Musket Balls
Crimson Heart (item)
Panic Necklace
Crimson Rod
The Rotted Fork
---
Looking to create your own gaming server? It only takes a few minutes.
You Might Also Like
---
Join our Discord!
---
20,000+ Members & Growing!
Join our
DISCORD
Start your Terraria server
Looking to create your own gaming server? It only takes a few minutes.
What do you think?
0 Responses
It's Okay
Perfect
Loved it!