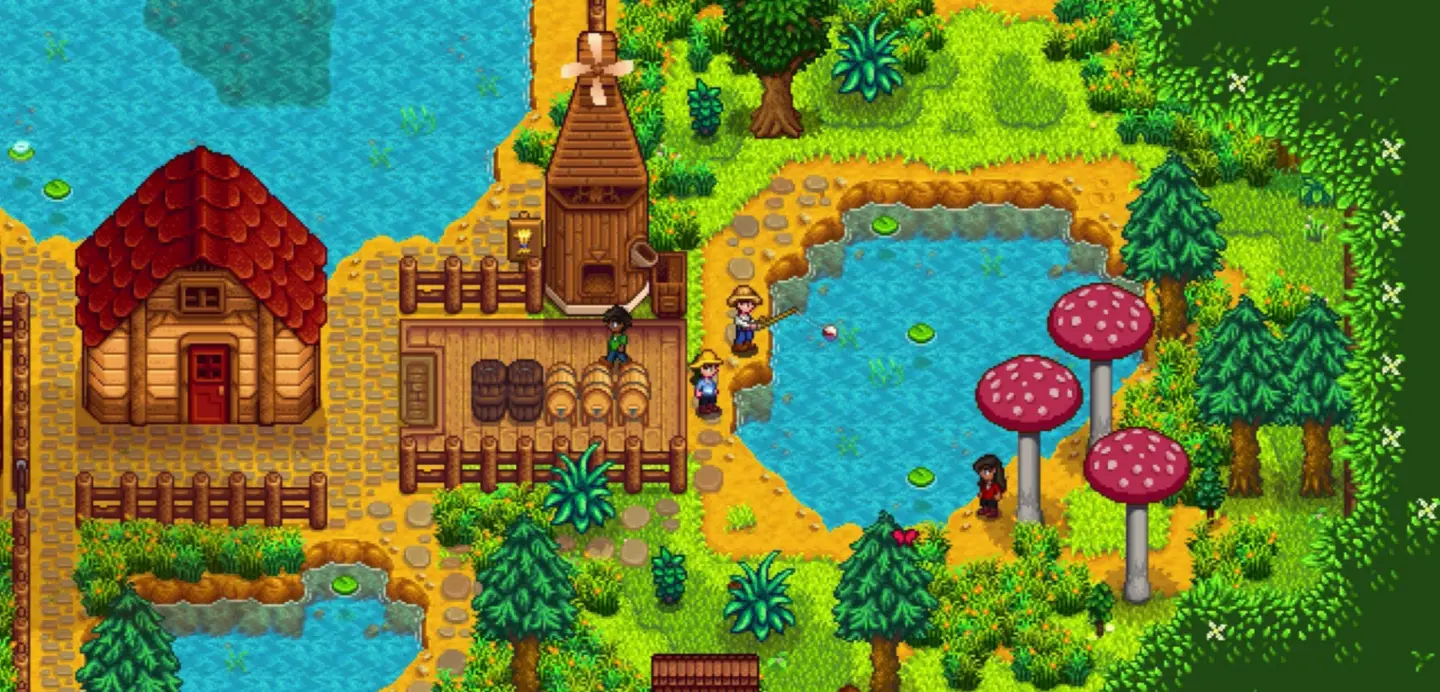 Stardew Valley
Stardew Valley Shane Gifts Guide: Loves, Likes, Hates, and Heart Events
Shane in Stardew Valley is an NPC that teaches players not to judge a book by its cover. At first, he may come off as an unpleasant person. But befriending him can unlock in-game rewards, such as crafting recipes. Here we'll break down the best and worst gifts for Shane in Stardew Valley.
Shane: More Than Meets The Eye

Shane is one of the many NPCs introduced in
version 1.0
. Unlike other games like
Core Keeper
, players don't need to meet special requirements to unlock him. He appears as a rude and unhappy man who'll often throw asinine remarks at the player if the friendship level is
still at zero
. But befriending him unlocks the reason for his behavior, even going as far as stating that he suffers from depression and alcohol dependence.
Stardew Valley Shane Gifts Guide
Like other Stardew Valley NPCs that you can befriend, Shane will react differently depending on the gift received. Additionally, you can gift him up to two presents per week, plus an additional instance on his birthday on
Spring 20
. The reactions that help indicate if Shane likes the gifts you give him (or otherwise) are as follows:
Love: "Oh wow, (player name)! How'd you know this is my favorite?"
Like: "This is great! Thanks!"
Neutral: "Oh, you got me something? Thanks!"
Dislike: "I don't really like this."
Hate: "Why are you giving me your garbage?"
Loved Gifts
Beer
Hot Pepper
Pepper Poppers
Pizza
Liked Gifts
All Universal Likes except Pickles
All Eggs except Void Egg
All Fruits except Hot Pepper
Neutral Gifts
All Milk
All Universal Neutrals
Disliked Gifts
Chanterelle
Common Mushroom
Daffodil
Dandelion
Ginger
Hazelnut
Holly
Leek
Magma Cap
Morel
Purple Mushroom
Seaweed
Snow Yam
Wild Horseradish
Winter Root
Hated Gifts
Heart Events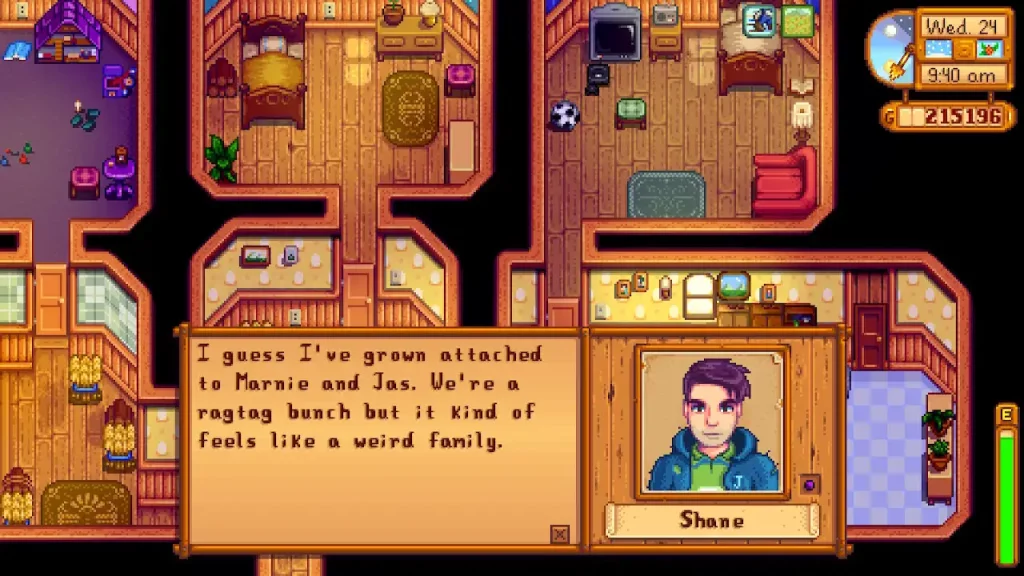 Shane will start mailing you gifts when you increase your friendship level with him at any time above zero points. Similar to games like
Terraria
, activating these instances requires you to go through unique objectives. But you can trigger Heart Events at 2-, 3-, 4-, 6-, 7-, 8-, and 10-heart moments. He also has a 14-heart event, but you must marry him first before you can unlock it.
Two-Heart Event
Enter
Cindersap Forest
at any time
between 8 pm and 12 am
. You'll find Shane on the dock of the pond. Go near him, and he'll offer you a beer. Playing this event won't affect your friendship level with Shane. But you'll leave the instance with the "Tipsy" buff, along with recovering
22 Health
and
50 Energy
.
Three-Heart Event
Shane will send you the
Pepper Poppers recipe
in the mail. Plus, he'll start becoming less rude when speaking to him.
Four-Heart Event
Go to
Marnie's Ranch
at any time. You'll find Shane on the ground and passed out. Use the
Watering Can
on him to wake him up. Let the event play out, but it won't affect your friendship level with him.
Six-Heart Event
Return to
Cindersap Forest
, but this time go to that location at any time
between 9 am and 8 pm
. Plus, it has to be
raining or storming
. Answer his initial questions with your preferred selection. These queries won't affect your friendship level with him. But answering his second set of questions can affect the friendship level.
+10 friendship: "I'm glad I was there to help."
+10 friendship: "I'm just happy you're still here."
-10 Friendship: "You needed a serious wake up call."
Seven-Heart Events
Unlike many NPCs in Stardew Valley with Heart Events, Shane has multiple seven-heart instances. The first event triggers when entering Marnie's Ranch. Let this scene play out normally. The second event requires you to enter the town at any time
between 10 am and 4 pm
. Plus, it has to be a
sunny day
and requires two-heart relationships with both
Emily
and
Clint
. Again, let this scene play out normally. As for the last seven-heart event, you'll simply receive a recipe from Shane in the mail. This time, it's the
Strange Bun recipe
.
Eight-Heart Event
Trigger this Heart Event by going to
Marnie's Ranch
at any time, as long as Shane is at home. You'll also see a happy Shane. Like some of his other Heart Events, finishing this instance won't positively or negatively affect your friendship level with him.
Ten-Heart Event
Triggering this event requires you to complete
two requirements
: (1) exit your house before 6:30 am, and (2) travel to the Bus Stop between 4 pm and 6 pm. Talk with Shane, and answer his question with any answer you wish. These answers won't impact your friendship level with him.
---
Looking to create your own gaming server? It only takes a few minutes.
You Might Also Like
---
Join our Discord!
---
20,000+ Members & Growing!
Join our
DISCORD
Start your Stardew Valley server
Looking to create your own gaming server? It only takes a few minutes.
What do you think?
1 Response
It's Okay
Perfect
Loved it!