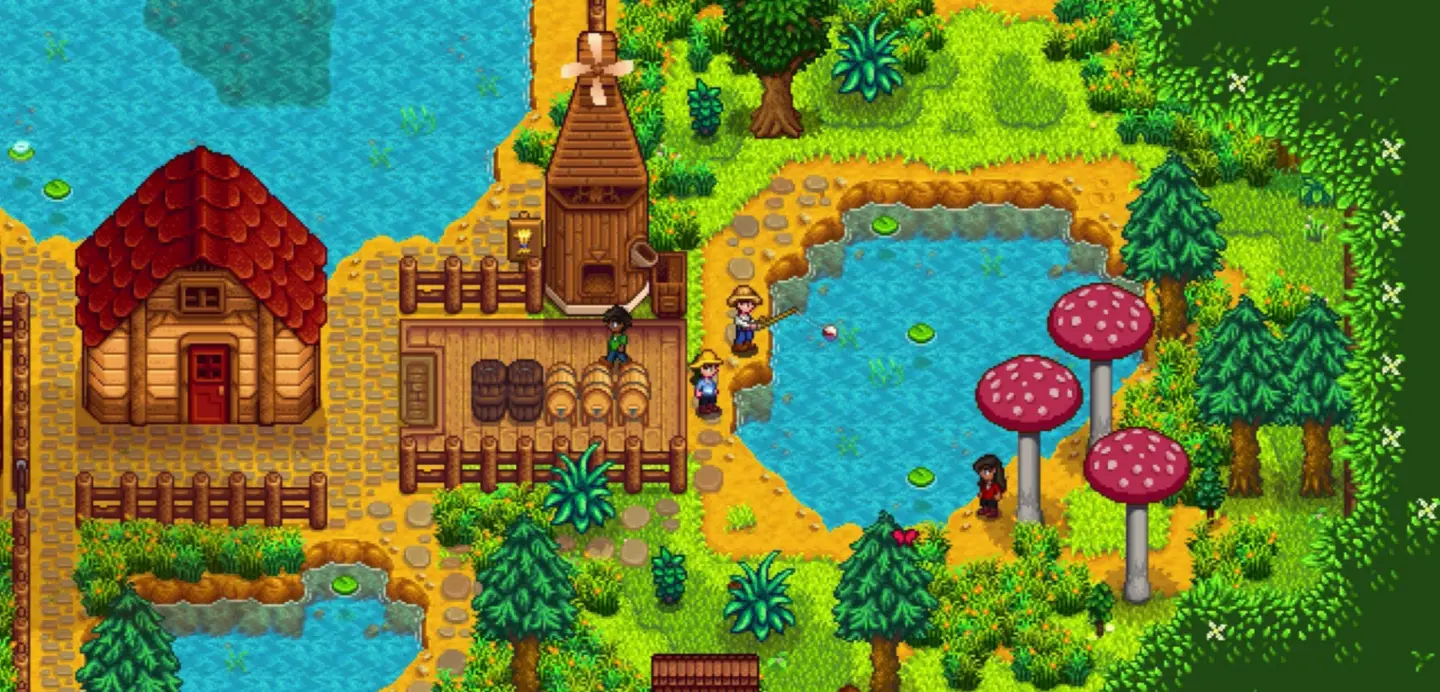 Stardew Valley
Stardew Valley Harvey Gift Guide Guide: Loves, Likes, Hates, and More
Harvey is older than the other NPCs players can befriend and marry in Stardew Valley. But his age comes with experience, knowledge, and wisdom, which shows in him being the Pelican Town's resident doctor. Talk to Harvey frequently, and you'll find a certain sadness in him. You can unlock more about this NPC's personality and history by leveling up your relationship, and a great way to do this for Harvey in Stardew Valley is by choosing the right gift items to give him - and we're here to help.
Harvey: The Town Doctor

As mentioned earlier, Harvey runs the town's clinic as its doctor. Aside from manning the establishment, Harvey can also do private check-ups, which you can learn about in one of his
Heart Events
. Harvey being the town doctor means he's also passionate about the townsfolk's health. His dealings with other NPCs tell heaps about his caring personality.
Preferred Gifts
Being a doctor, Harvey takes pride in keeping up with a healthy lifestyle. That means the perfect gift for Harvey in Stardew Valley is a health-related item like a Truffle Oil or Super Meal. Note that you can only gift Harvey up to
twice per week
, just like other Stardew Valley NPCs. But you can give the doctor another gift on his birthday in
Winter 14
. Also, pay attention to how Harvey reacts to your presents. That way, you'll know if he loves, likes, dislikes, or hates your gifts.
Love: "It's for me? This is my favorite stuff! It's like you read my mind."
Like: "That's such a nice gift. Thank you!"
Neutral: "Thanks. That's very kind of you."
Dislike: "Hmm... Are you sure this is healthy?"
Hate: "...I think I'm allergic to this."
Loved Gifts
Coffee
Pickles
Super Meal
Truffle Oil
Wine
Liked Gifts
Chanterelle
Common Mushroom
Daffodil
Dandelion
Duck Egg
Duck Feather
Ginger
Goat Milk
Hazelnut
Holly
Large Goat Milk
Leek
Magma Cap
Morel
Purple Mushroom
Quartz
Snow Yam
Spring Onion
Wild Horseradish
Winter Root
All Fruit except Salmonberry and Spice Berry
All Universal Likes except Cheese, Goat Cheese, Blueberry Tart, Chocolate Cake, Cookie, Cranberry Sauce, Fried Mushroom, Glazed Yams, Hashbrowns, Ice Cream, Pancakes, Pink Cake, Pizza, Rhubarb Pie, and Rice Pudding
Neutral Gifts
Large Milk
Milk
All Eggs except Duck Egg and Void Egg
All Universal Neutrals except Bread, Coral, Duck Feather, Nautilus Shell, and Rainbow Shell
Disliked Gifts
Blueberry Tart
Bread
Cheese
Chocolate Cake
Cookie
Cranberry Sauce
Fried Mushroom
Glazed Yams
Goat Cheese
Hashbrowns
Ice Cream
Pancakes
Pink Cake
Pizza
Rhubarb Pie
Rice Pudding
All Universal Dislikes except Spring Onion
Hated Gifts
Coral
Nautilus Shell
Rainbow Shell
Salmonberry
Spice Berry
Heart Events
Like other Stardew NPCs, especially
Alex
and
Leah
, players can trigger Harvey's Heart Events at every even-numbered friendship level. Since
patch 1.4
, you can also unlock a
14-heart scene
with Harvey. But you must choose him as your spouse before you can see it.
Two-Heart Event
Go to
George's house
at
1 River Road
while George is at home. You'll find Harvey performing a private check-up on George. Even though Harvey says you shouldn't be there, George stops you before leaving the premises. He'll then ask you for a second opinion about Harvey's advice. Two on-screen options will appear, and these choices will affect your friendship level with Harvey.
+40 friendship: "George should follow Dr. Harvey's advice."
-40 friendship: "George knows what's best for his own body."
Four-Heart Event
Enter the clinic when the doctor, Harvey, is on duty. The scene will start playing, and Harvey says that he's about to send you a letter about your annual check-up. Another set of on-screen options appears that can affect his friendship level.
+20 friendship: "I'm a little nervous…."+20 friendship: "I'm out of breath from working on the farm."
-50 friendship: "Are you really a doctor? My pulse is fine!"
Six-Heart Event
Travel to the
general store
and enter the establishment between
11 am and 3 pm
. A scene should trigger wherein you'll see an aerobics session with Harvey as one of the participants. Let the scene play out. Then, two on-screen options appear before this Heart Event ends.
+20 friendship: "I won't tell."
-50 friendship: "I can't promise that."
Eight-Heart Event
Return to the clinic, triggering this Heart Event. You'll find Harvey talking to a radio, attempting to contact a pilot. Soon, two options on-screen options appear. Select either choice, as these answers won't affect his friendship level. Then, you can sit back and let the scene play out normally.
Ten-Heart Event
The requirement to trigger the scene for this Heart Event is to receive a letter from Harvey. In his message, he'll ask you to meet him at the
railroad tracks
. Travel to that location between
9 am and 5 pm
, which will start the scene. You'll soon see Harvey and your character rising in a hot air balloon. No on-screen options appear during this Heart Event, so you can relax and let it play out normally.
---
Looking to create your own gaming server? It only takes a few minutes.
You Might Also Like
---
Join our Discord!
---
20,000+ Members & Growing!
Join our
DISCORD
Start your Stardew Valley server
Looking to create your own gaming server? It only takes a few minutes.
What do you think?
0 Responses
It's Okay
Perfect
Loved it!