 Other
Smalland Build 0.2.5 Patch Notes: Bark Drop Rate Buff, Server Modifiers, and More
After the massive release of Smalland: Survive the Wilds on March 29th, the game is already reaching its first significant update, Build 0.2.5. This patch introduces new server modifiers, improves the drop rate of bark, fixes plenty of bugs, and more! With that, here's everything coming in the Smalland Build 0.2.5 patch notes.
Smalland Build 0.2.5 Patch Notes (April 6th Update)
https://twitter.com/playsmalland/status/1643932559225786374
The Smalland Build 0.2.5 went live on April 6, 2023. Here's what you can expect when you log into the game after downloading and installing the update:
New Server Modifiers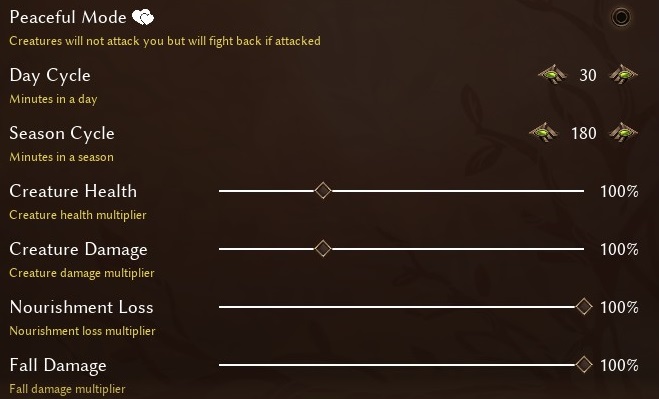 If you already have a saved character in Smalland, chances are you're familiar with the screen before you enter your world. Upon entering this screen after downloading the patch, you should now see new modifiers to fine-tune how you play the game across a number of important factors. Provided that you're the administrator or host of the world, you can now change the following before loading the map:
Day cycle length
Season cycle length
Maximum creature health
Nourishment loss frequency
Fall damage scaling
Additional Multiplayer Options

Smalland also improved upon its online co-op play with additional multiplayer options. These new features are:
Built structures at a tree base don't lose durability by friendly fire
The host can now make lobbies only visible to friends only
Network game filters added to the join screen
Additionally, Merge Games said in their released
patch notes
that they added various network improvements to the game. However, the devs didn't reveal specific details about these particular enhancements.
DON'T MISS IT: Smalland Survival Guide: Important Tips & Tricks for Beginners
Solo Play Improvements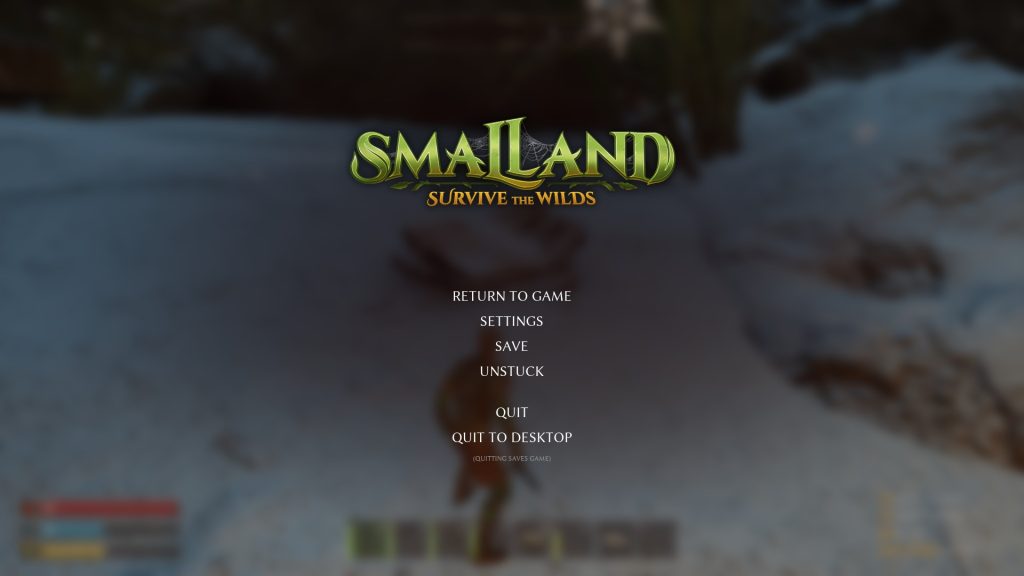 If you started Smalland as a solo player before Build 0.2.5, it's likely that you tried pausing the game by pressing the "Escape" key on your keyboard. But leave your character after a few minutes, and you noticed that the game didn't pause and your Vanguard is dying. That changed when you enter a solo game in Smalland after installing this new patch. Now, pressing the "Escape" key and bringing up the in-game menu will pause the game. The pause menu also now has a manual save option if you want to make sure that the game saves your game properly.
DON'T MISS IT: Smalland: How to Get Flint, Locations, & Crafting Recipes
Increased Bark Resource Drops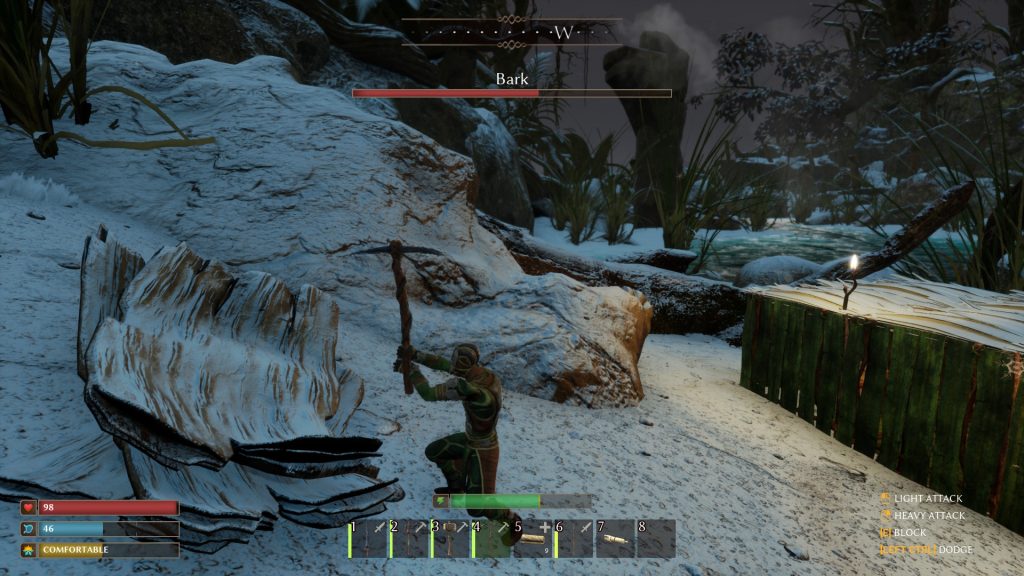 Bark is a must-have resource in Smalland, particularly when you want to build the perfect base for your Smallfolk Vanguard. Unfortunately, it could take a lot of work to gather this material before the patch because the resource-gathering points would run out faster than you could collect a sufficient amount. Thankfully, Smalland Build 0.2.5 has introduced a welcomed change to fix this, improving the amount of Bark that drops from resource points.
DON'T MISS IT: Smalland Nectar Guide: Locations, How to Get, & All Crafting Recipes
Other Improvements And Fixes
Aside from the additions already mentioned, other improvements and fixes that come with the Smalland 0.2.5 patch are:
Fixed an issue wherein the gravestone floats when dying on an elevator
Fixed an issue wherein dismantling a building item may not refund materials
Added a potential fix for chest items going missing
Updated Mirmek's appearance
Capped default framerate at 60FPS
Added curved wooden railing to the build menu
How To Download And Install Smalland Build 0.2.5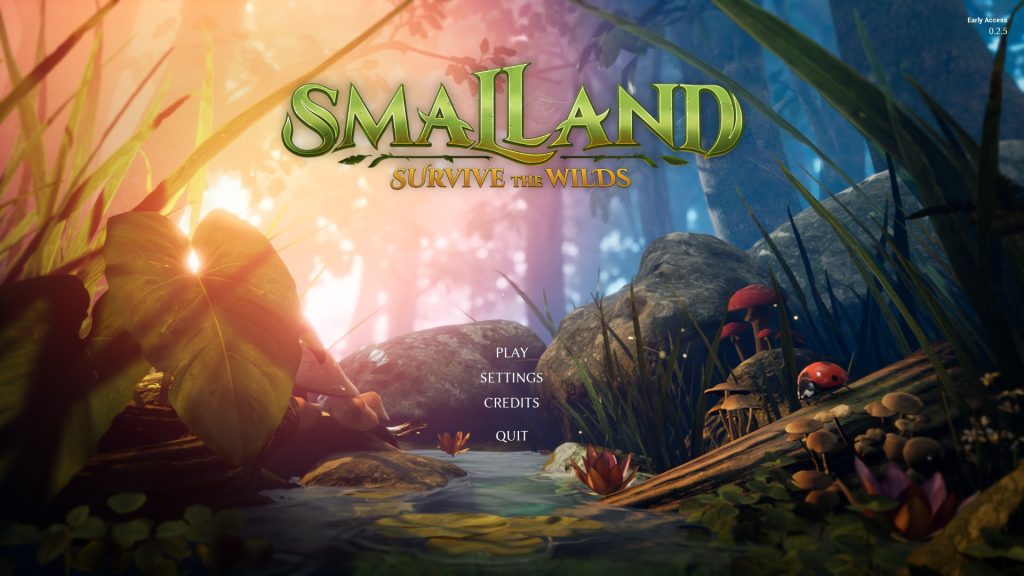 Unlike some other early access games, you don't need to do any special task to download and install the
Smalland Build 0.2.5 update
. The game should do it for you when you next attempt to open it. You can verify you have the latest build as soon as you log into the game by looking at the upper right corner of the main menu screen.
---
Looking to create your own gaming server? It only takes a few minutes.
You Might Also Like
---
Join our Discord!
---
20,000+ Members & Growing!
Join our
DISCORD
Start your Game server
Looking to create your own gaming server? It only takes a few minutes.
What do you think?
0 Responses
It's Okay
Perfect
Loved it!