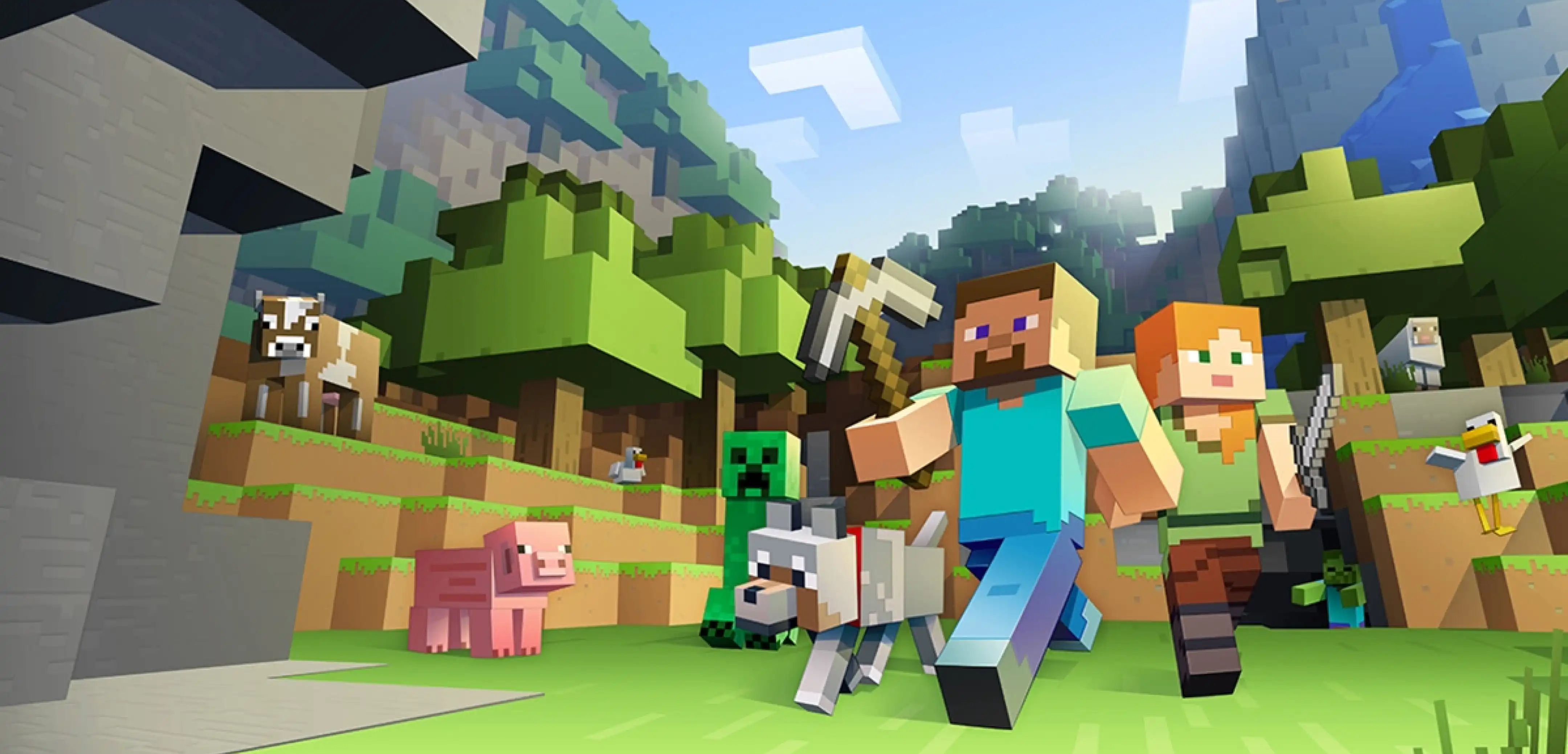 Minecraft
Minecraft Star Wars DLC: Six Days of Star Wars Event Deals & Discounts
May the Fourth be with you! Star Wars Day has brought along a massive event as Minecraft celebrates a galaxy far, far away. During this period, players can enjoy new content and discounts from the Minecraft Marketplace around its various Star Wars DLC content. With that, here are all the deals you can enjoy during the Minecraft Six Days of Star Wars event.
Minecraft Six Days of Star Wars Event Overview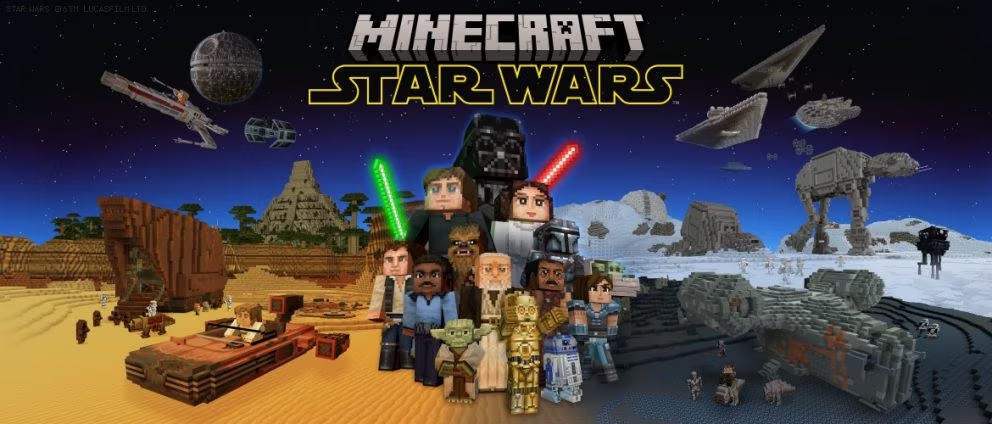 The Minecraft Six Days of Star Wars celebration runs from
May 2 to May 8
. Snag the following goodies with a
33% discount
at the Minecraft Marketplace during this period:
Star Wars Mash-Up Pack
Do you want to experience various Star Wars characters, events, and locations? This
DLC pack
has it all! Install this DLC to Minecraft: Bedrock Edition, and play as the characters from the original trilogy (A New Hope, The Empire Strikes Back, and Return of the Jedi). So, you can play as protagonist Luke Skywalker while seeking to restore order to the galaxy after the Empire's hostile takeover. Alternatively, you can also play as Han Solo or Chewbacca and rid the Empire's minions from
different biomes
across the galaxy. Otherwise, play as the lovable duo, C-3PO or R2-D2, and try to survive incoming blasters from Stormtroopers. Plus, you can also play characters from the hit TV series The Mandalorian. With this pack, you can strive to protect small Grogu from enemies.
Star Wars Classic Skin Pack
Get
Classic Skin Pack
if you only want the character skins from the Star Wars trilogy. This DLC includes over 50 characters from the Galactic Civil War Era, including (but not limited to) Darth Vader, Senator Palpatine, Princess Leia, Han Solo, and Qui Gon Jinn.
Star Wars Prequel Skin Pack
Like the Classic Skin Pack, the
Prequel Skin Pack
has over 50 skins from the Star Wars universe. But this DLC has character skins specifically from Episodes 1 to 3. Download this pack, and play as characters like Darth Maul, Count Dooku, Mace Windu, Anakin Skywalker, Young Obi-Wan Kenobi, and Padme Amidala.
Star Wars Rebels Skin Pack
Perhaps you find it interesting to join the rebellion instead. If so, you can download the
Star Wars Rebels
Skin Pack. Unlike other Star Wars skin packs, this DLC only has 20 new looks from the famous movie franchise. With this DLC, you can play as characters from the Ghost crew, such as Kanan Jarrus, c1-10P, and Ezra Bridger. On the other hand, you may choose to side with the empire and dress up as a Stormtrooper officer.
Star Wars Sequel Skin Pack
You can continue the epic adventures of Star Wars as Rey, Kylo Ren, and other characters from the latest trilogy in Minecraft with the
Sequel Skin Pack
. Let your Minecraft character wear these skins regardless of the
season
or event. Additionally, downloading a Star Wars DLC pack during the Six Days of Star Wars event will give users two free Character Creator items. These in-game items are an Ewok mask and an R2-D2 Beanie.

---
Looking to create your own gaming server? It only takes a few minutes.
You Might Also Like
---
Join our Discord!
---
20,000+ Members & Growing!
Join our
DISCORD
Start your Minecraft server
Looking to create your own gaming server? It only takes a few minutes.
What do you think?
0 Responses
It's Okay
Perfect
Loved it!