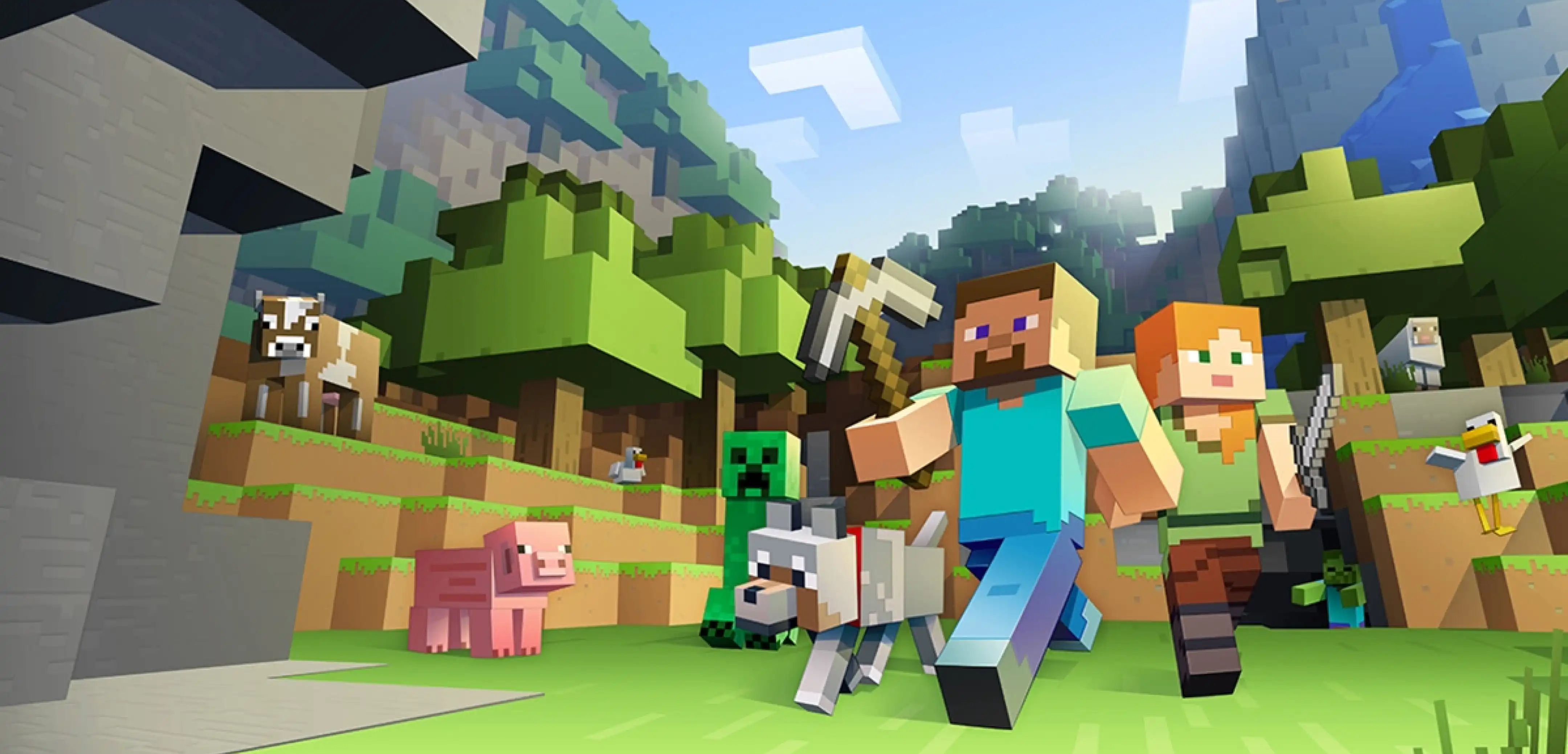 Minecraft
Minecraft 1.20 Pre-Release 6: Bug Fixes, Loot Tables, & More
One by one,
new pre-releases
arrive, bringing us ever closer to the day Trails & Tales goes live. But until that time, we explore Minecraft 1.20 Pre-Release 6, the bugs that it will fix, and how you too can play pre-release 6.
Details and Adjustments
https://twitter.com/slicedlime/status/1661814440138878976
Minecraft 1.20 Pre-Release 6 adds countless bug fixes alongside a few quality-of-life changes. No longer will commands be needed to put jack-o-lanterns on armor stands,
iron golems
can now spawn within transparent blocks, and end gateways will not appear more than once. No new features, but exciting nonetheless!
Patch Notes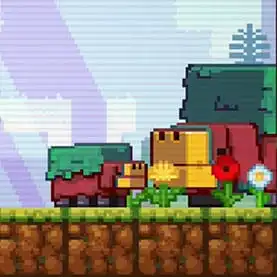 Technical Changes In 1.20 Pre-Release 6
"item": "minecraft:air" can no longer be used in datapack recipes
Ingredients in array form are now also allowed in smithing_trim and smithing_transform recipes on fields template, base and addition

Those fields also allow empty arrays, which signalize that slot needs to be left empty
Loot Tables
Random Sequences - The ID of the random sequence is now an optional field. If no sequence name is given, loot is drawn using a non-deterministic random source.
Fixed Bugs In 1.20 Pre-Release 6
MC-237042 - Killing players in the sneaking state that have their sneak option set to "Toggle" in their accessibility settings, results in other players not being able to see them in this state when they respawn
MC-241326 - Thomas Guimbretière's name is listed twice and misspelt in the credits
MC-260411 - Re-summoned dragons don't spawn end gateways when exiting the world before killing the dragon
MC-262340 - Iron Golems can spawn on transparent blocks
MC-262575 - Company names are still inconsistent in the credits
Library Version Updates In 1.20 Pre-Release 5
uniform font has been updated to use Unifont 15.0.03 (was 15.0.01 last pre-release)
Fixed Bugs In 1.20 Pre-Release 5
MC-120158 - Anvils and other falling_blocks with HurtEntities set to true kill items and xp orbs
MC-261294 - Jack o'lantern can be placed on the player or armor stand head without commands and without appearing the blur
MC-262334 - Item display entities have wrong lighting when they're rotated
MC-262504 - Recipes for colored wool, carpets, and beds in the recipe book are not grouped
MC-262513 - Blocks placed in the spot of a previously broken block will display the first frame of the breaking animation until updated
MC-262514 - Unbreakable blocks display the first breaking animation frame when attempting to mine them
MC-262690 - The player can still jump from the edge of the honey block
MC-262730 - Biomes being partially overwritten / regenerated in 1.20pre2 inside old world
MC-262773 - Markers, interaction, and display entities prevent weighted pressure plates from deactivating
MC-262778 - Losing control of a ridden mob with levitation and then re-gaining control causes levitation to persist indefinitely
MC-262797 - Book model not rendering in Enchanting Table GUI
MC-262801 - Z-fighting occurs on trimmed enchanted armor in the inventory
How to Install Minecraft 1.20 Pre-Release 6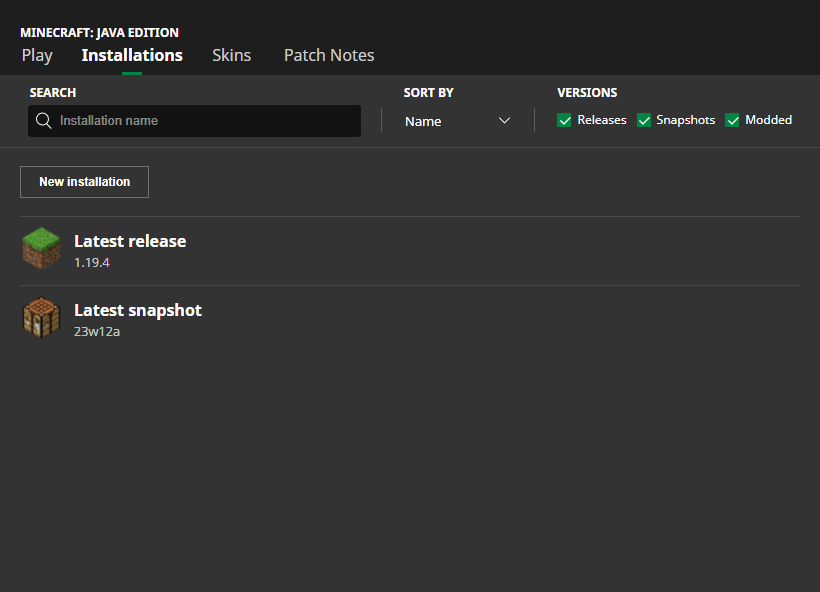 In Java Edition, installing
Minecraft 1.20 Pre-Release 6
is done right from the
Minecraft client.
Players need only open up the Minecraft Launcher and enable snapshots in the 'Installations' tab. From there, click "New Installation," select "Latest Snapshot" in the drop-down menu, and click create. Your new Minecraft 1.20 pre-release installation will now be a selectable option before clicking play. Please note snapshots and pre-releases can corrupt worlds!
Ensure backups have been taken
.
How to make Minecraft 1.20 Pre-Release 6 Servers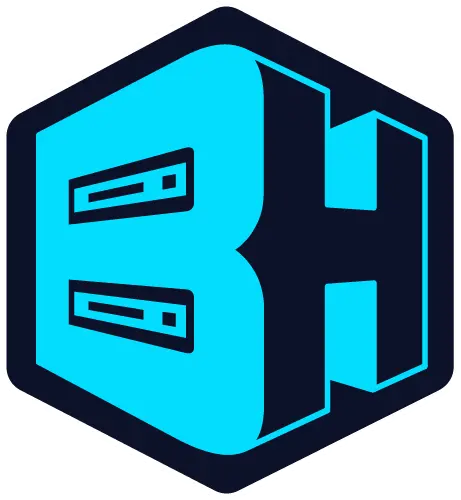 Interested in trying the pre-release with friends? Minecraft 1.20 Pre-Release 6 servers can be created for free through
home hosting
, but we recommend
paid hosting
options for ease of use and performance. Especially with pre-releases since they can be buggy! Paid hosting is offered here at
BisectHosting
and many other places around the web. In either case, no less than 4GB of server RAM is recommended.
Minecraft 1.20 Pre-Release 6: Bug Fixes, Loot Tables, & More
Minecraft 1.20's official release appears to be just on the horizon, but without a date, we can only speculate. When do you think
Minecraft 1.20
will arrive? Surely before summertime! Until Next Time, BisectHosting =)

---
Looking to create your own gaming server? It only takes a few minutes.
You Might Also Like
---
Join our Discord!
---
20,000+ Members & Growing!
Join our
DISCORD
Start your Minecraft server
Looking to create your own gaming server? It only takes a few minutes.
What do you think?
1 Response
It's Okay
Perfect
Loved it!