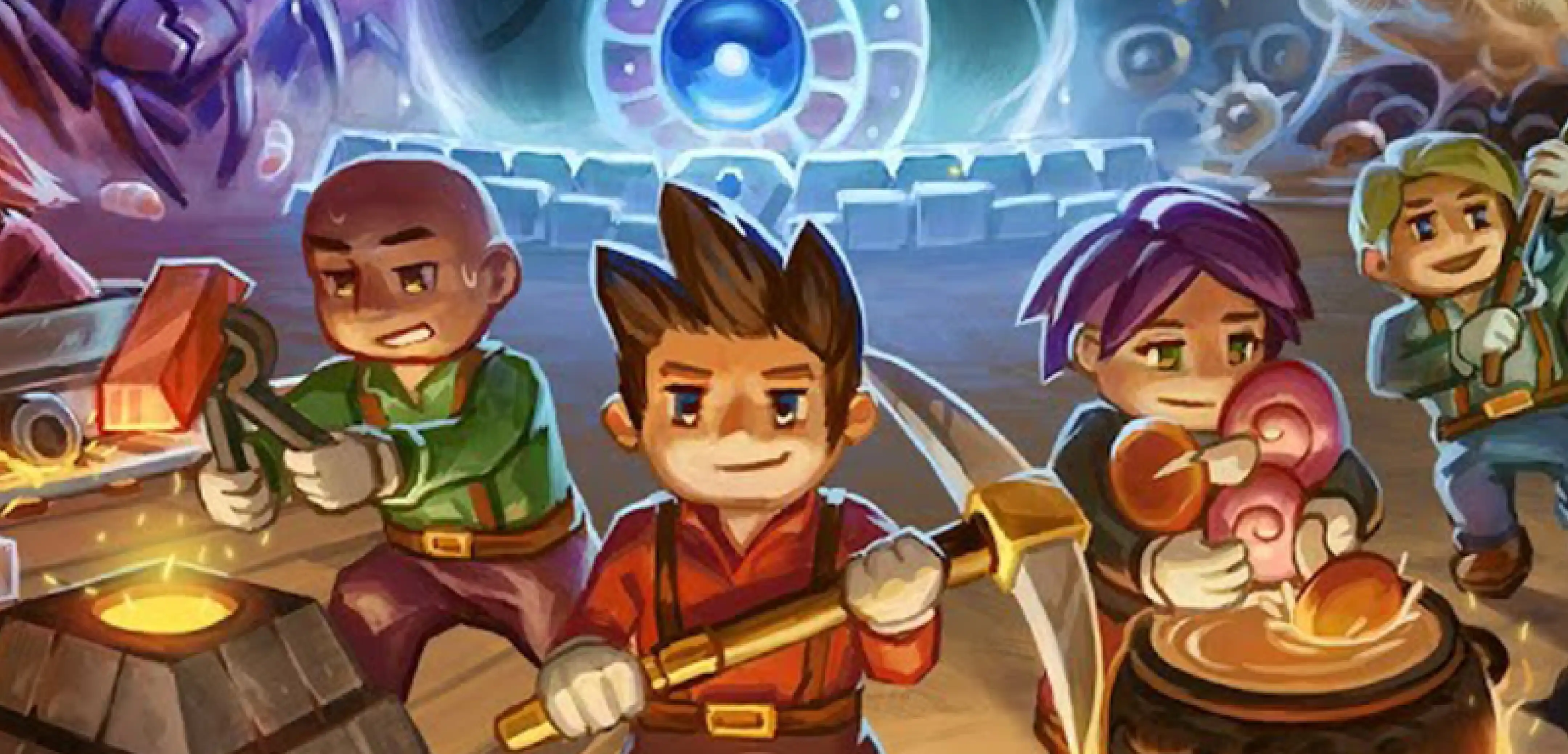 Core Keeper
Core Keeper Paws & Claws Update: Patch Notes & All Changes
Core Keeper has been teasing the Paws & Claws update for some time. Now, the patch is finally live, allowing players to bring along creature companions with them throughout their adventures. But this update is more than just those friendly creatures, as new dangers await as well! Here's everything you need to know about the Core Keeper Paws & Claws update and its official patch notes.
Core Keeper Paws & Claws Update: New Content And Features
https://twitter.com/CoreKeeperGame/status/1656222953032302593
The Paws & Claws update in Core Keeper didn't skimp on adding new content, features, and improvements. Take a look at what to expect in this patch by checking out the details below.
Pets
Core Keeper players can now find pet eggs in the world. Once found, place it in an Egg Incubator, which should hatch into a Cracked Egg. The pets that can accompany you are:
Subterrier
Embertail
Owlux
Fanhare
Jr. Slime variants
Note:
Check out our previous
post
explaining these pets in greater detail.
Cattle
Aside from pets, players can also add cattle to their in-game farms. Find cattle around the subterranean world, and bring them to your base or camp. Once tamed, cattle can provide various resources, including Milk and Wool. But you must care for these animals by feeding them Heart Berries and Grow Tulips. Currently, three new Cattle creatures are in Core Keeper:
Bambuck: A goat-like creature that can produce Wool
Moolin: A cow-like creature that can produce Milk
Strolly Poly: A distinct creature that produces a Strolly Poly plate when fed insects
Tip:
Find Cattle in the new Meadow sub-biome.
Creative Mode
Release your creative mind without worrying about farming and grinding for hours for materials in Core Keeper's new Creative Mode. Note that you must create a new world to access this mode, as you can't apply it to an existing world. With Creative Mode active, you can activate God Mode, activating features like one-hit-kills, fast item placements, and the ability to pass through objects.
Playable Instruments
Players can now also craft two new playable instruments in the game: the Piano and Drumkit. Merge Games also worked with the developers of
Valheim
and Stardew Valley to bring sheet music to Core Keeper.
Additional Content and Improvements
The Paws & Claws update also introduces these new pieces of content, along with various improvements to the game:
New paintbrush colors
New glass material
Increased number of rotatable objects
New Guest Mode
Certain weapons now have secondary functions
Cave-ins and other random events
Core Kepeer Paws & Claws Update Patch Notes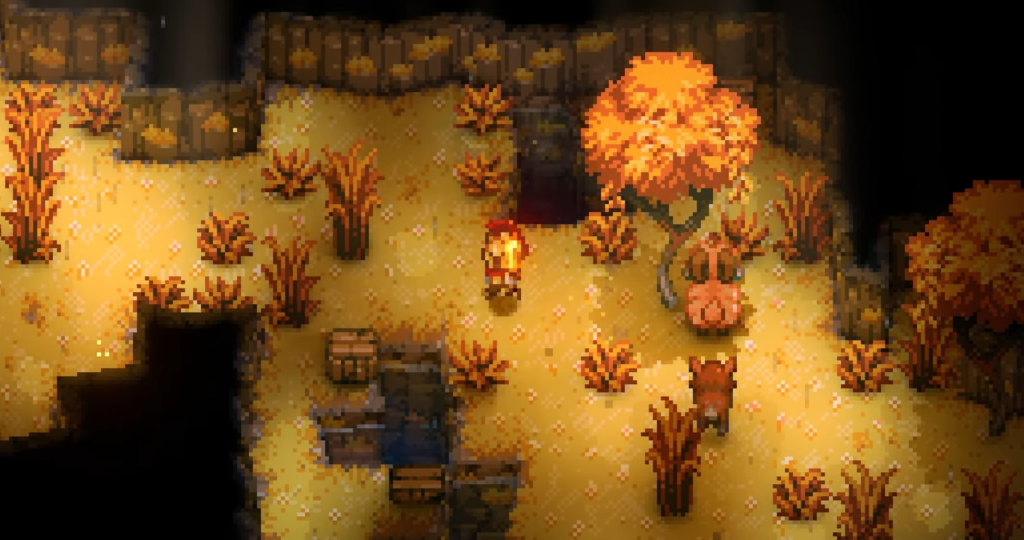 New Features And Items
Pets
Cattle
Egg Incubator
Bucket
Paintable items made from glas
Glass Smelter
Wonky Minecart
Sledge Hammer
Drumkit
Piano
Valheim and Stardew Valley music sheets
Decorative objects (Wooden Pillar, Wash Basin, Floor Pillow, and various Potted Plants)
New Mechanics
Creative Mode
Casual Mode
Guest Mode
Various combat improvements
Random cave-ins
Explosive deposits in Dirt, Clay, and Stone biomes
Lanterns now have a dedicated equipment slot
Map now displays coordinates
Stalagmites and other water-based objects can now be picked up and placed as decorations
Balance Improvements
New Copper Workbench
The Railway Forge and Electronics Table have been moved to the Copper Workbench
The Automation Table has been moved to the Tin Workbench
Reduced material costs for various craftable objects
Certain items have been adjusted to require Wool or Strolly Poly Plates
Added Wood Hoe to the Basic Workbench
Increased tile size for all previous Hoes
The Wood Armor can be crafted directly in the Basic Workbench
Anvils now contain their previous tiers in their crafting UI
Increased amount of Copper Ore found in the Dirt biome
Added some Copper Ore in the Clay and Stone biomes
Increased the drop chance of all boss trophies
Increased mining damage bombs and both mining and explosive damage of Crude Bombs
Food Rations now give a heal-over-time effect.
Reduced health of enemies and bosses in hard mode worlds
Increased drop chance of the Oracle Card "Aura" from digging spots
Slightly increased the movement speed of the Explorer Backpack
Slightly reduced health of Clay and Stone Walls
Reduced the duration of poison effects
Guardian's Potion now costs Slippery Slime instead of Poison Slime
Reduced the cost of Go-karts
Go-karts now require some of the new resources produced by the Cattle
Reduced glow stats on the Crystal Meteor Chunk and Core Iris have been reduced or replaced
Quality of Life Improvements
Added more objects that can now be rotated
The ability to toggle information window
Art and Animation Changes
An alternate version of the Radical Rabbit Ears has been added called Radical Rabbit Headband
Added a Ranger background for new characters
Updated colors of red, purple, white, and black paintable Chest sprites
Updated colors of red, purple, and black Bed sprites
Updated colors of black Paintable Floor & Wall sprites
Updated colors of some of the paintable Lamp sprites & lit sprites
Adjusted color of light emitted by purple and black Lamps
Adjusted color of light emitted by purple Christmas Light Decoration
Updated color of black Lit Floor sprite
The placement icon will fade out after five seconds if no input is done
Added new white and pink Cherry Tree sprites
Adjusted visuals of status effects on Caveling Brute and Core Sentry
Plant/Grass wobble animation now depends on the horizontal direction of the entity triggering it
Tall Grass wobble animation now has more weight to it
All bosses now have updated death animations
Adjusted visuals for the slime slow-down particle effect
Adjustments to the Puffungi ripe animation
Audio Changes
New damage and destroy sound effects for tiles and environmental objects
New biome music added to the Meadow sub-biome
Made adjustments to certain attack sounds for weapons
Graphics Improvements
Implemented a new highly optimized sprite rendering and animation system
Disabled the pixel upscaling filter when the game window is at or close to the internal rendering resolution
Added a startup argument for manually disabling the pixel upscaling filter (-nopixelfilter)
Other Updates
Walls of different types will no longer have a seamless transition between them but instead there will be a border between the walls
Cooldowns are now always shown for weapons
Slime Bosses will now fight any creature that threatens them
Walls no longer take a minimum of one damage but instead take zero damage if the player does not have enough mining damage
Improved targeting logic of nearby interactable objects
Added options to keybind equipment loadouts
Separated the repair and reinforce buttons from the salvage window
Changed German translation of Pants from "Beinzeug" to "Hosen"
Fixed a typo across all Galaxite items that said "otherwordly" instead of "otherworldly"
Enemies will now generally be better at fighting against bosses overall in the game
A chat message now appears when the player gains a Titan Soul
Using a Hoe or planting seeds will no longer kill critters if the Squash Bugs option is off
Serialized the crafting time for buildings, such as Furnaces
Wall and ground cracks now appear immediately
Increase the network priority of the Bomb Scarab
The delete option for worlds and characters has been moved beside the respective save slots
Added an explicit version check when connecting to other players and servers
A client that experiences an unexpected disconnect will now try to reconnect automatically
Added a "networkSendRate" parameter to ServerConfig file which allows setting a network packet send rate, which is lower than the server tick rate
Bug Fixes
Fixed an issue where Tentacles spawning around the player in the Sunken Sea would spawn on tiles other than water
Fixed an issue where the screen shake would trigger for all players when Azeos was flying over any player
Instrument particles from the Piano UI no longer appear when the UI is disabled
Fixed an issue where a gap would appear between Bridges and ground when having Slime on top of the bridges, resulting in something that looked like black lines appearing on the Ground Slime
Fixed an issue where the player would hit the wall instead of the object hanging on the wall when standing close to the wall
Fixed a bug where the player would sometimes change its facing direction in the wrong direction when placing large objects
Added description and name for the Mold Cicada that was missing
Fixed a bug where creatures such as Cavelings would initially start sleeping at the exact same time after starting a game
Fixed a bug where the fishing requirements for the water in the Desert biome was not correct
Fixed a bug where the exclamation emote icon would show when the character said that fishing skill was too low
Fixed a bug where players could sleep even when Poison Slime Blobs were nearby
Fixed an issue where healing beams from Caveling Scholars and Azeos Crystals would not be visible at certain angles
Fixed a bug where the chat message would show the wrong amount of materials gained when salvaging reinforced items
Fixed Boss statues blocking a bit too much, which was causing pathing issues around them
An empty character is no longer created if exiting the game from the character creation menu after starting to create a character
Fixed a bug where water did not continue to spread to areas that had not yet been procedurally generated
Fixed not being able to connect to games with a fairly small amount of packet loss
Fixed bug where pressing aborting a join game attempt might make further attempts fail with an unknown error message
Fixed Ra-Akar Energy Projectiles getting stuck on players if the player successfully dodged the projectile hit
Additionally, Merge Games also released
hotfixes
to two issues in the Core Keeper Paws & Claws update. One issue fixed is a potential loss of inventory data upon exiting a world. The other problem is an undisclosed issue but sometimes occurred when a weapon with a secondary use is equipped while exiting a world.

---
Looking to create your own gaming server? It only takes a few minutes.
You Might Also Like
---
Join our Discord!
---
20,000+ Members & Growing!
Join our
DISCORD
Start your Core Keeper server
Looking to create your own gaming server? It only takes a few minutes.
What do you think?
0 Responses
It's Okay
Perfect
Loved it!