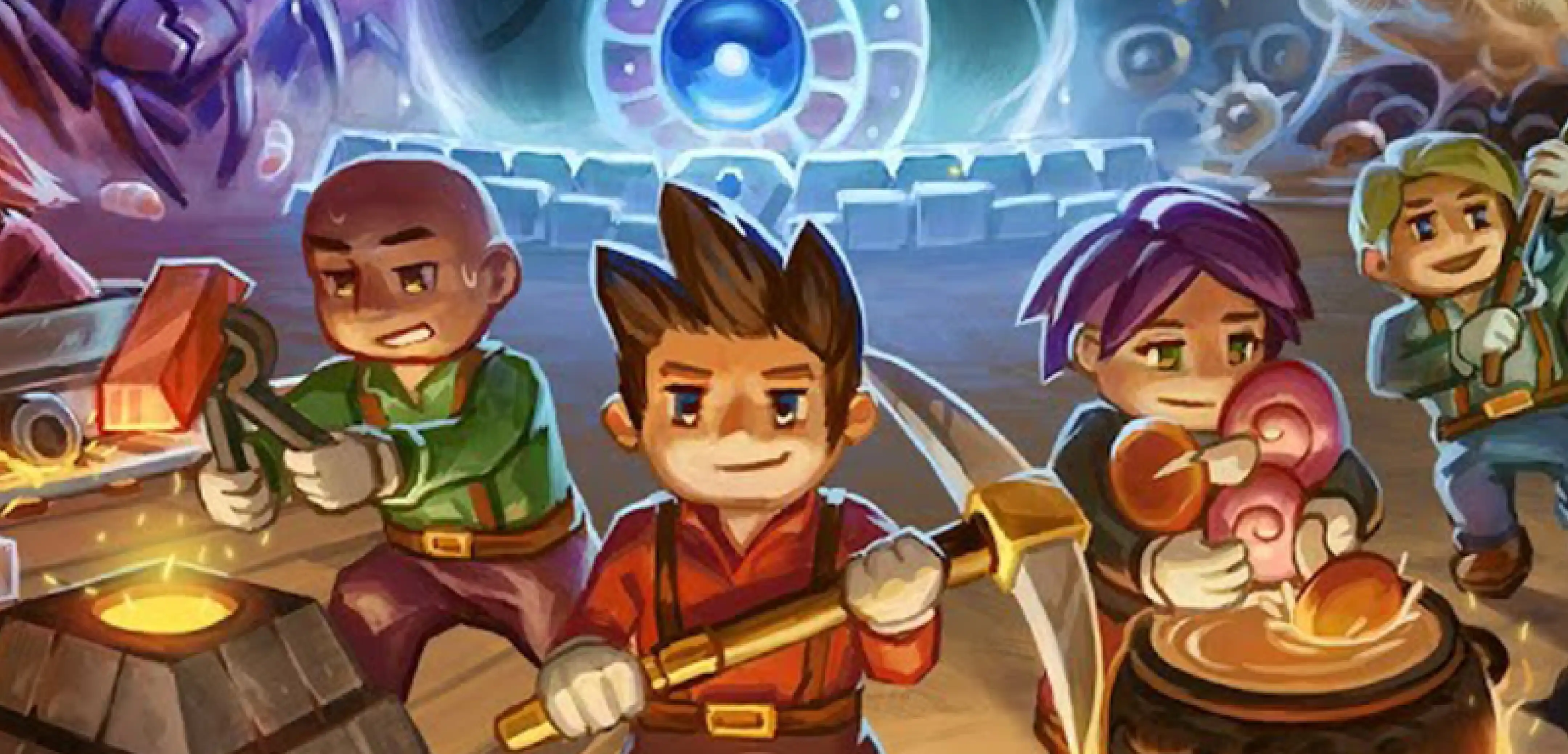 Core Keeper
Core Keeper Crystal Biome Update: Release Date, Content, and New Roadmap
A major content update is coming to Core Keeper involving a new Crystal Biome, and according to its developers, there's plenty more in store as well! Here we'll go over everything we know so far about the Core Keeper Crystal Biome update, its potential content, roadmap, release date, and all the latest news.
Core Keeper Crystal Biome Update Release Date
https://twitter.com/corekeepergame/status/1679522022232055811
After the Paws & Claws
update
, the new Crystal Biome in Core Keeper should arrive in the game in
Autumn 2023
, according to an official
announcement
. This new map will be part of a major update and comes with other types of content.
What's New in the Crystal Biome Update?
The announcement for the next major Core Keeper update also mentions "new enemies, materials, crafting options, and more!" However, information about the upcoming update is scarce at the time of writing. This means the community is spending plenty of time speculating on what to expect for this patch, but for now, we only know of categorical content additions heading for the Core Keeper Crystal Biome Update patch notes. As more is revealed, we'll update here with the latest news.
Core Keeper Update Roadmap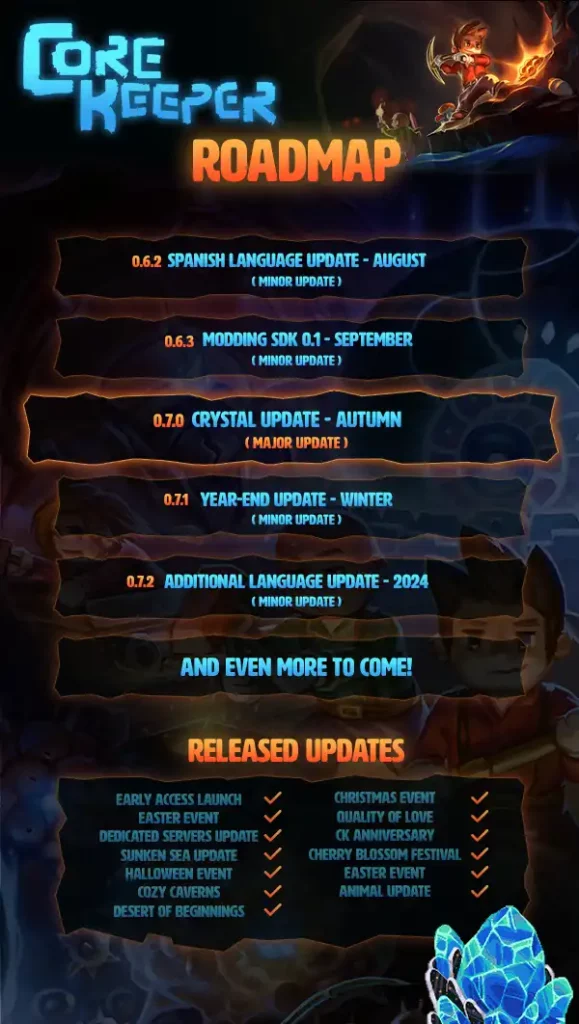 Besides the upcoming map, Core Keeper updated its
roadmap for 2023
and beyond. Below are the details players can expect to arrive in the game in future updates:
Spanish Language Update
For now, Core Keeper's interface is available in six languages, which are the following:
English
Thai
German
Japanese
Korean
Simplified Chinese
But August 2023 adds a new language to the list –
Spanish
. In particular, the developers elected to localize the game in
European Spanish
.
Software Development Kit 0.1
After the Spanish language update in August, Core Keeper will implement the Software Development Kit (
SDK
) version 0.1 in September. The decision to bring about this kit is to thank the game's modding community, particularly for the various creative ideas produced by various fans. Core Keeper's SDK aims to aid modders in creating and distributing modpacks for the game. Plus, the kit should help develop a standardized way of adding and installing mods to the game.
Year-End Update
The final update for 2023, which should come after the Core Keeper Crystal Biome patch, is still
undisclosed
. However, developer Pugstorm says that they're working hard to create something "fun" for all players to enjoy to ring in the New Year.
Plans for 2024
Once New Year arrives, one of the next updates to be released in Core Keeper is
additional language support
. This patch should arrive before the game's version 1.0 launches. For now, new players can read our
beginner's guide
to start enjoying the game before these updates arrive and get a nice head start!
---
Looking to create your own gaming server? It only takes a few minutes.
You Might Also Like
---
Join our Discord!
---
20,000+ Members & Growing!
Join our
DISCORD
Start your Core Keeper server
Looking to create your own gaming server? It only takes a few minutes.
What do you think?
5 Responses
It's Okay
Perfect
Loved it!